It's spring ♪
The new year has begun,
How are you all doing?
Cherry buds have begun to swell in Hokkaido as well.
Moved the main base from Kamakura to Hokkaido
We are about to enter the spring of the second year.
here we have,
It was a dream for many years
"Living that feels close to the forest"
I enjoy it every day ♪
If you drive the car for 30 minutes
Sapporo has many vast forest parks.
This winter with snowshoes (Western snowshoes)
I was able to meet many giant trees.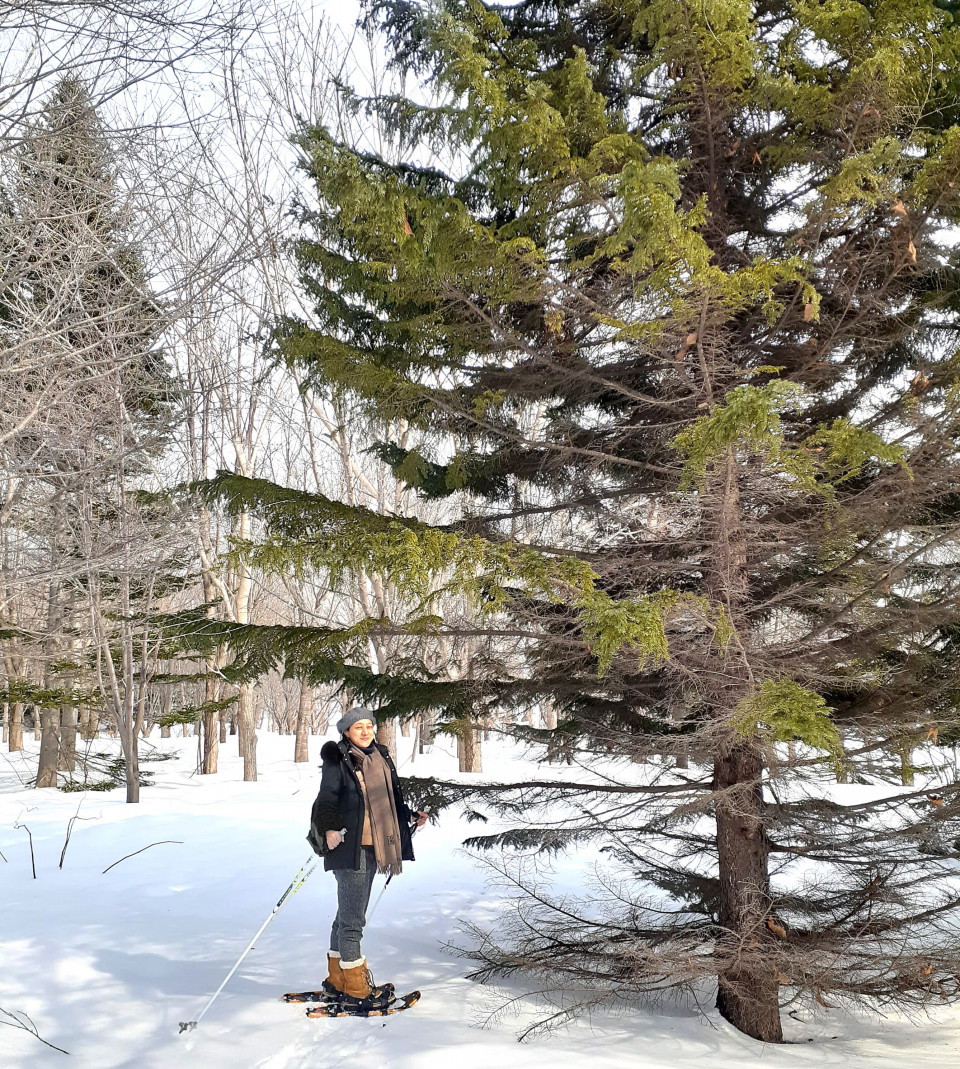 ↑ At "National Takino Suzuran Hillside Park".
Especially I like giant trees, which are unrivaled.
From a young age
Sensitive to the energy emitted by giant rocks and trees
When you find your favorite giant tree
I'm driven by the urge to touch it.
Especially when I was facing stomach cancer in Kamakura three years ago
It 's a walk to the tree that I had been acquainted with in the neighborhood
It was a daily routine.
Even when I think my stomach hurts a little
When I go for a walk and touch a tree
Mysteriously the pain is relieved,
I was enjoying the feeling of being healed both physically and mentally.
"Mori Sommelier" is
Trees, especially giant trees, are too strong
It is a coined word that I made by myself.
The giant tree is called "Vintage Tree"
When I met the giant tree, I asked, "How many years has this been?"
I will mutter.
Although it is a corona wreck,
Take a forest tour to "taste" giant trees at home and abroad
I'm always dreaming.
Also,
Those who are facing a major illness,
People who have stress, which is the root cause of illness
Invite to the forest,
By forest curing
So that you can heal your mind and body as much as possible
Currently in training.
From the experience of being taken care of by the trees
So that I can give back to them.
This is the beginning of the "Mori Sommelier" training diary.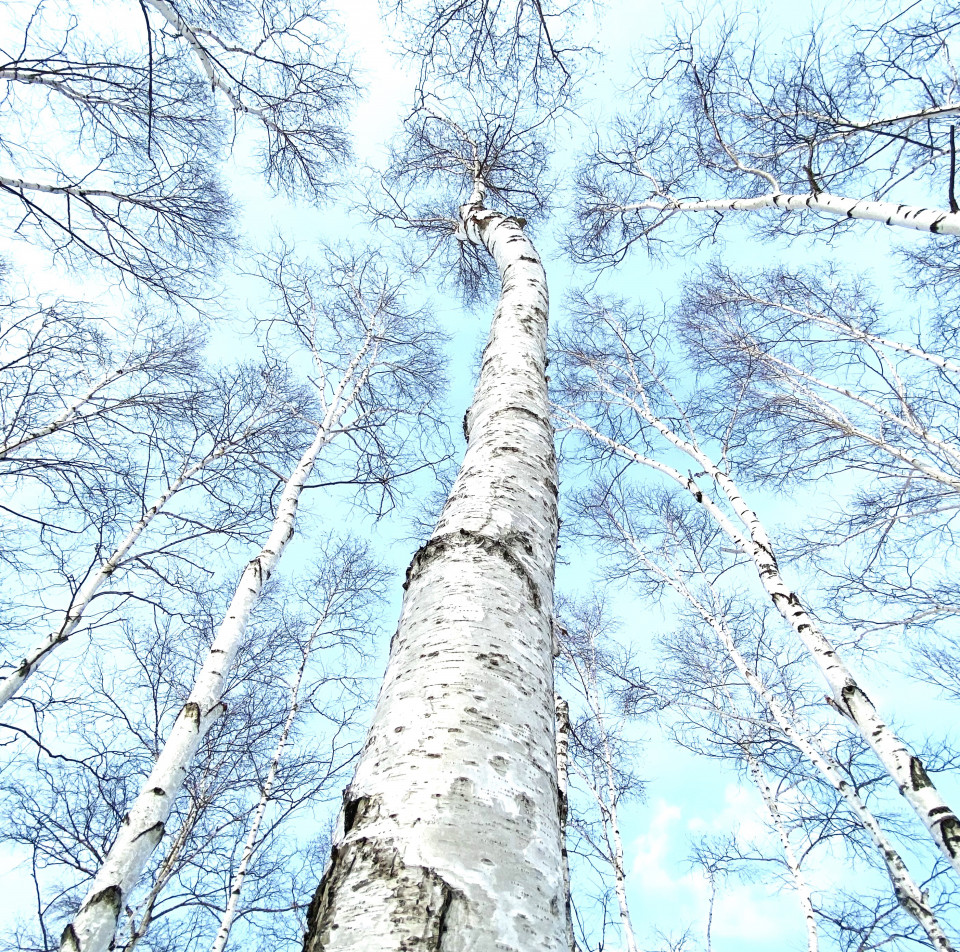 Do Good for mindful sustainable creative living
and Be Happy!
Tamiko HAYASHI
————————————
The DGBH (DoGood, BeHappy!) Project, which started in 2010, is
Through online media, shops and labs (events)
For those who value "mindful", "sustainable", and "creative" lifestyles
We are giving you useful information!
DGBH (DoGood, BeHappy!) Project, started in 2010,
aim to spread useful information for people
valuing "mindful", "sustainable" and "creative" living,
through online-magazine, products, Lab (events).
——————————————————
#Mori sommelier
#Forest therapist
#Forest bath
#Forest therapy
#Forest curing
# Forest-Sommelier
#Shinrinyoku
#ForestBathing
#ForestTherapy
# mindful-living
# sustainable-living
#DGBHStyle
#LoveHokkaido
#Hokkaido style
#Takino Suzuran Hillside Park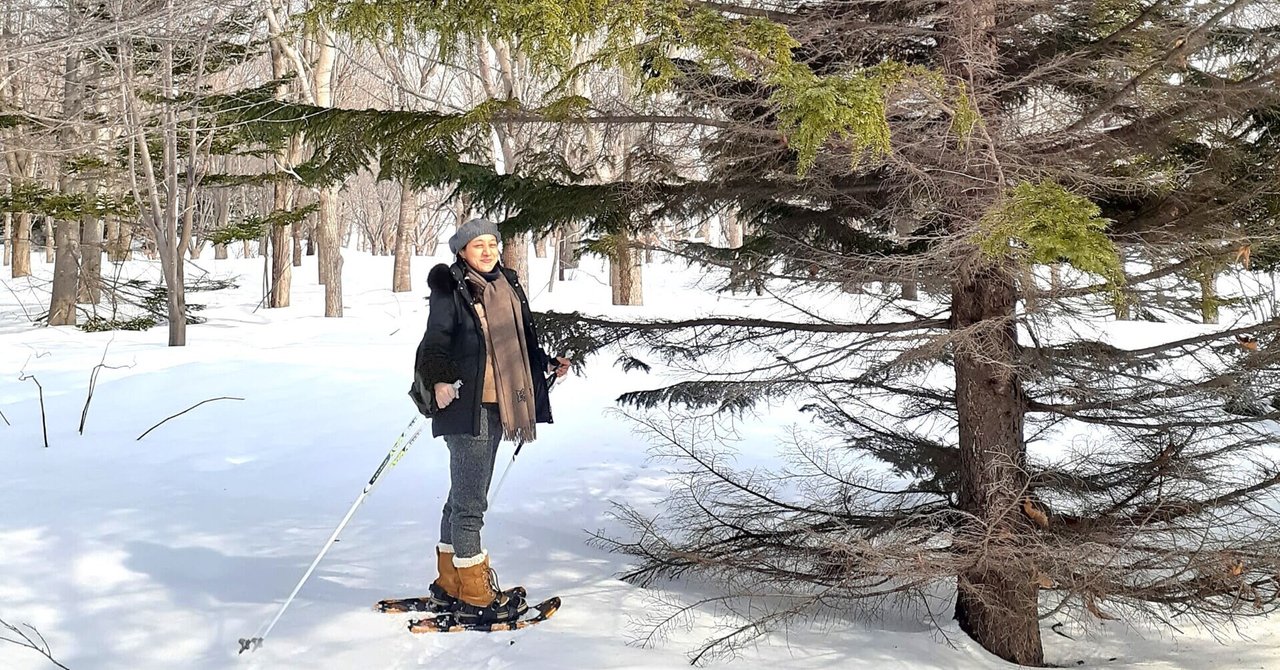 林路美代&林民子