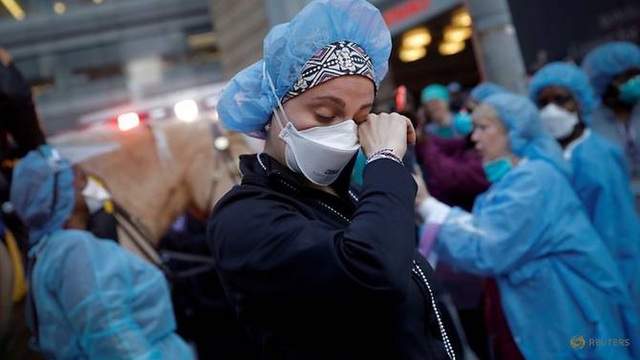 The International Nurses Council (ICN) said on May 6, the Covid-19 epidemic has killed more than 260 nurses worldwide. According to the Geneva-based organization, at least 90,000 health workers have contracted Covid-19.
"The number of health workers with Covid-19 has increased from 23,000 to more than 90,000, but we think this number is still lower than reality because data has not been collected from all countries in the world," Howard Catton, ICN executive director, told Reuters.
According to ICN, the number of 90,000 is calculated based on information gathered from ICN organizations, government data and media information from 30 countries. The World Health Organization (WHO) says that its 194 members do not provide complete data on infection among health workers when they are dealing with a medical crisis. Unprecedented sacrifice. The WHO said on April 11 that it believed about 22,000 health workers had contracted Covid-19.
"If the incidence of the medical team is about 6%, the number of medical staff with Covid-19 worldwide could be more than 200,000," said Catton.
Frontline anti-epidemic health workers are also at high risk of infection in the context of severe shortage of protective equipment. "Failure to collect sufficient data on infection rates and death rates among health workers puts them and patients at high risk of infection," the ICN statement said.
The Covid-19 outbreak began in Wuhan, China late last year and has spread to more than 210 countries and territories around the world. The epidemic has infected more than 3.8 million people, of which more than 265,000 have died.
Minh Phương
According to the CNA
.