After more than 11 months of construction, the whole 5,607 km race and fixed items of the race F1 VinFast Vietnam Grand Prix 2020 in Hanoi has officially been completed. Constructed in accordance with Grade 1 – the most rigorous technical standard of Formula 1, the Hanoi F1 race was "shaped" by F1's Motorsports unit and its engineers. Tilke company (Germany).
With a total length of over 5.6 km, the F1 Hanoi racing track is designed with 23 unique bends combining the specialized race area and the "street" area – the characteristic of the race. The planet's most fascinating. In order to meet the fierce competition of F1 machines with speeds up to 335 km / h, the racing tracks are undergone 3 special Asphalt layers, tested by laboratories in Singapore and Germany. , ensuring that plastic samples meet the standards for friction as well as smoothness.
At present, the main item of the project has been completed, leaving only supplementary works including the stands named after the places and the iconic big cities of Vietnam, the press center, the medical center. the reception area of ​​the teams, the observation posts or the safety barrier system.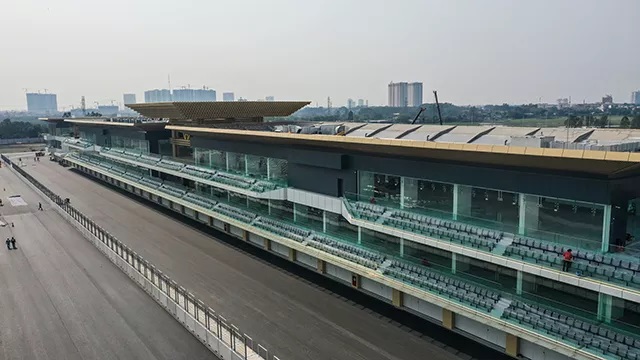 F1 VinFast Vietnam Grand Prix will be the 3rd race in Formula 1 Racing 2020, held from 3 – 5/4/2020 after 2 races held in Australia and Bahrain. In addition to F1, the same ticket for the Vietnamese audience is also seen in two sub-races, Thailand Super Series and Porsche Carrera Cup Asia.
Lan Cham
.