At the price range of more than 11 million VND, iPhone XR and Galaxy S20 FE deserve to be the most attractive options at the moment.
iPhone XR was launched in 2018, which is nearly 3 years old, so the genuine price of this product has also dropped deeply to only 11.99 million VND for the 64GB version. Meanwhile, the Galaxy S20 FE Snapdragon 865 version was only recently launched but has also been deeply reduced from VND 15.49 million to only VND 11.09 million, VND 900,000 lower than the iPhone XR.
When putting these two products on the scale, if you are a SamFan or simply a long-time Android user, surely the Galaxy S20 FE scores absolute points with a series of new technologies and completely outstanding features. However, there will certainly be many of you who are using older iPhones such as iPhone 6, iPhone 7 will not help but wonder. Hopefully through the comparisons below, it will be easier for you to choose a suitable product.
Design and size and screen
iPhone XR: 150.9 x 75.7 x 8.3 mm, 194 g, double-glazed, aluminum frame, IP67, 6.1-inch LCD, 60Hz, 828 x 1792 pixels
Galaxy S20 FE: 159.8 x 74.5 x 8.4 mm, 190 g, single glass, aluminum frame, IP68, 6.5 inch Super AMOLED display, 120Hz, 1080 x 2400 pixels
Looking at the above comparison, it is easy to see that the only advantage of the iPhone XR over the competition is that it has a more luxurious and sturdy double-glass design. As for other factors, the victory is mostly in favor of the Galaxy S20 FE.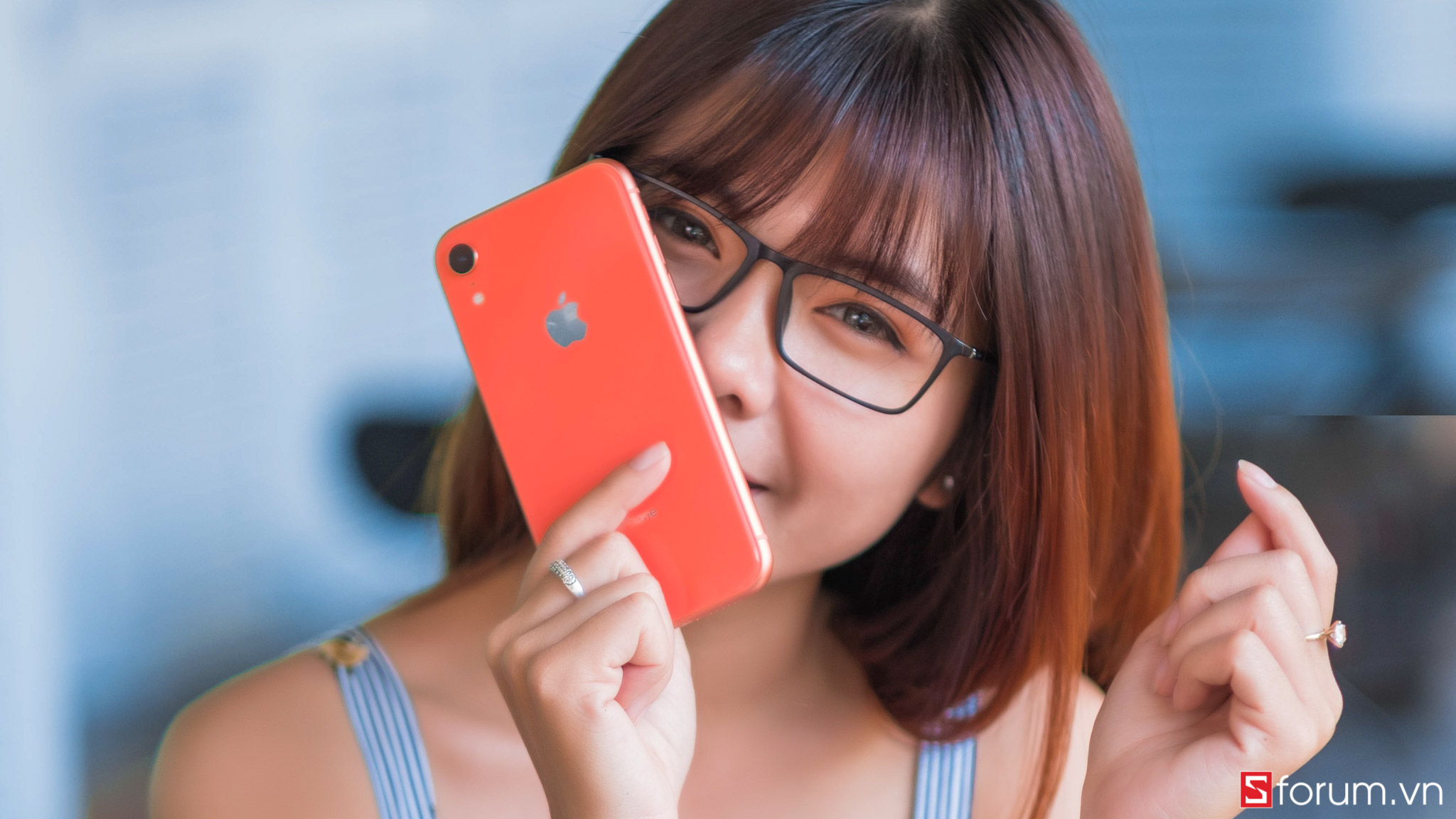 iPhone XR
Conspicuously, the Galaxy S20 FE has a 6.5-inch screen with a perforated design, so the display area exceeds the 6.1-inch "rabbit ears" screen of the iPhone XR. But in terms of overall size, the Galaxy S20 FE is only about 9mm longer but about 1.2mm more compact, making it more comfortable to hold. Obviously, looking at the image, it is easy to see that Samsung optimizes the front much better than Apple.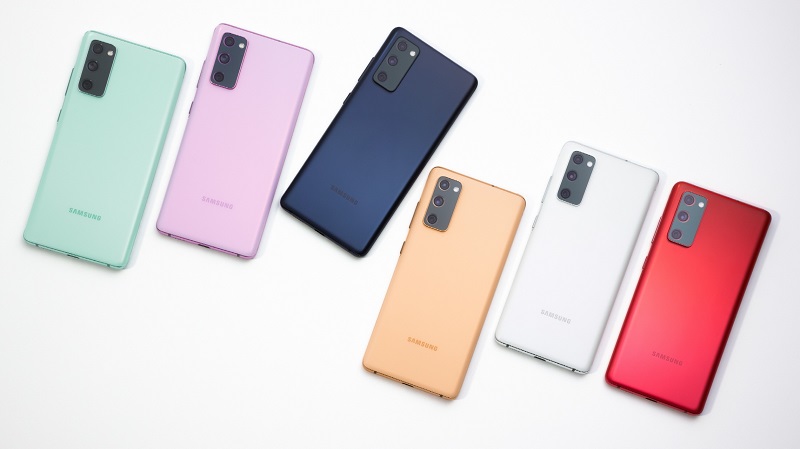 Galaxy S20 FE
Next, in terms of display, the victory is completely in favor of the Galaxy S20 FE. With Samsung's quality Super AMOLED panel, 120Hz refresh rate and Full HD resolution, the S20 FE clearly goes beyond LCD panels, 60Hz and a resolution of only 828 x 1792 pixels.
In terms of features, iPhone XR supports True-tone that automatically adjusts colors to match the surrounding environment. As for the Galaxy S20 FE, it supports the Always-on feature to make it easier to see the time, notifications, calendar, etc.
Configuration and performance
iPhone XR: Apple A12 Bionic (7 nm), 3GB RAM, 64GB/128GB, Geekbench 5 ~ 2150 points
Galaxy S20 FE: Snapdragon 865 (7 nm+), 8GB RAM, 256GB,

Geekbench 5 ~ 2450 points
Quite a compliment for the iPhone XR when it was launched, which is almost 3 years old, but for the current power, the performance of this product is still quite good. But of course it is difficult to compare with the Galaxy S20 FE version equipped with Snapdragon 865. Referring to the average Geekbench score these two devices scored, the Galaxy S20 FE leads by about 400 points, or about 14% higher.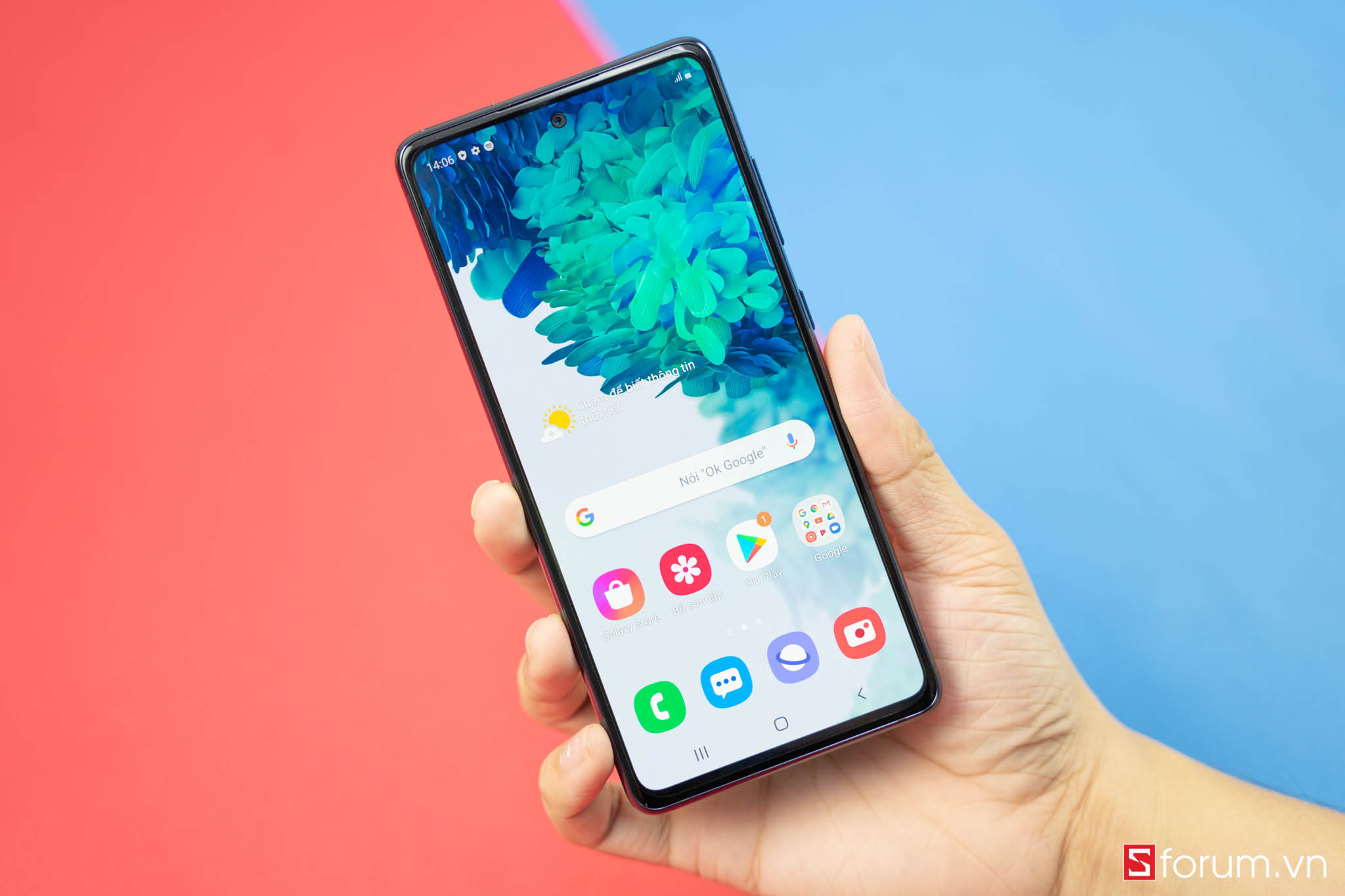 iPhone XR
However, thanks to the optimization of iOS, it is hard to say that the Galaxy S20 FE runs smoother than the iPhone XR in real terms, but basically both meet all current user needs well.
Camera
iPhone XR
Galaxy S20 FE
Rear camera
– 12 MP, f/1.8, 26mm (wide), 1/2.55″, 1.4µm, PDAF, OIS
– 12 MP, f/1.8, 26mm (wide), 1/1.76″, 1.8µm, Dual Pixel PDAF, OIS
– 8 MP, f/2.4, 76mm (telephoto), 1/4.5″, 1.0µm, PDAF, OIS, 3x optical zoom
– 12 MP, f/2.2, 13mm, 123˚ (ultrawide), 1/3.0″, 1.12µm
Front camera
– 7 MP, f/2.2, 32mm
32 MP, f/2.2, 26mm (wide), 1/2.74″, 0.8µm
iPhone XR has only one rear camera with 12MP resolution. Meanwhile, the Galaxy S20 FE has up to three rear cameras, including a 12MP main camera but larger sensor size, an 8MP telephoto camera along with a 12MP super wide-angle camera. Clearly, in terms of focal flexibility, the S20 FE is absolutely outstanding.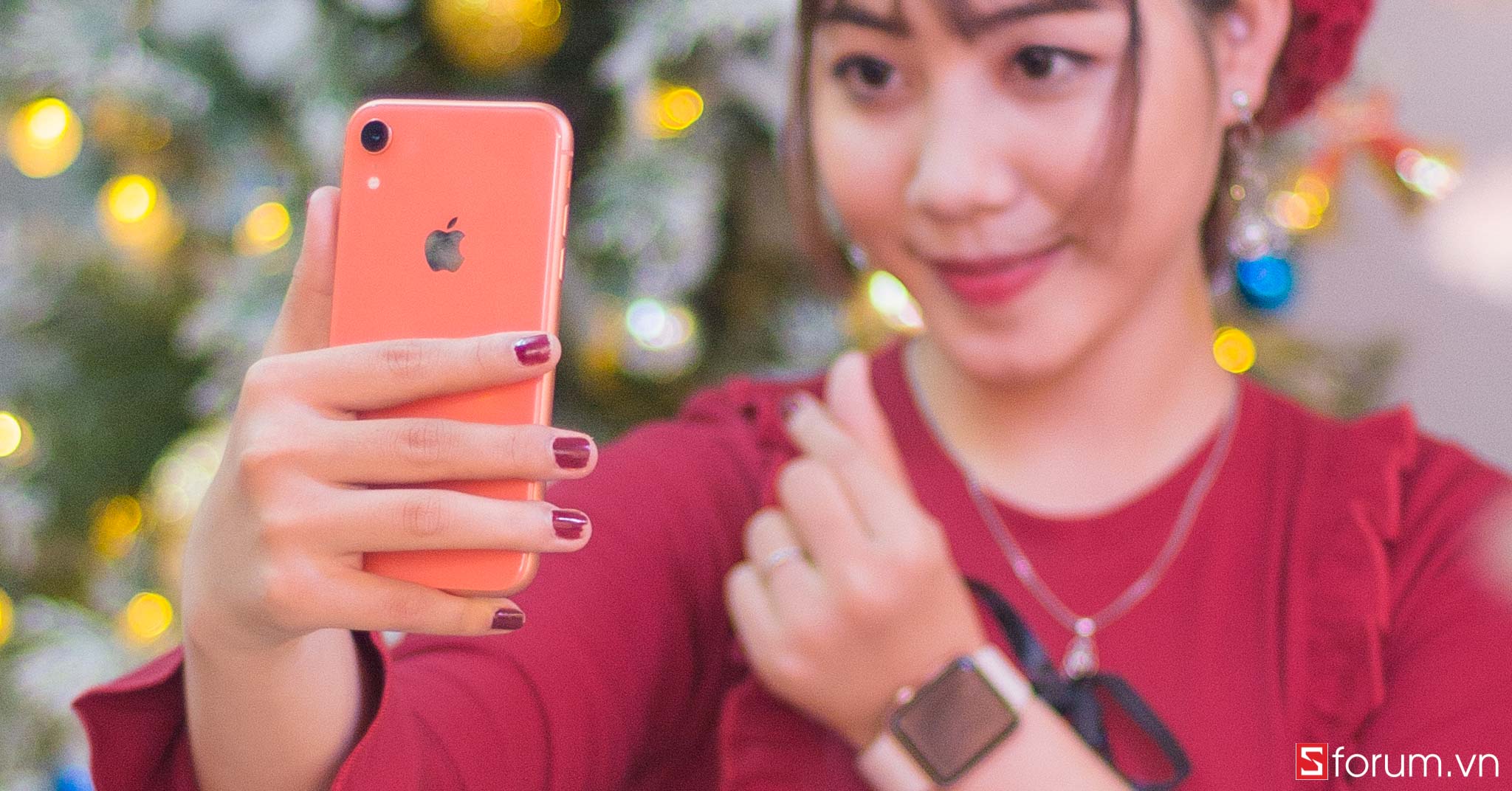 iPhone XR
In terms of quality, as a device launched after a long time, it has a large sensor size, so it is not surprising that the Galaxy S20 FE offers significantly better low-light shooting capabilities.
The Galaxy S20 FE front camera is also completely superior in terms of parameters as well as the ability to "live virtual". However, if you want to be "real", the iPhone XR's camera will be a more suitable choice.
Operating system
iPhone XR: iOS 12, support updating to iOS 14.5.1
Galaxy S20 FE: Android 10, support Android 11 update
Both iPhone XR and Galaxy S20 FE support the latest Android update. Samsung is also committed to updating its new products with at least 3 major updates, which means it is likely that the Galaxy S20 FE will be updated with more versions.
As for Apple, usually devices will be updated for 5-6 years, so perhaps the iPhone XR will still be updated with at least three more versions.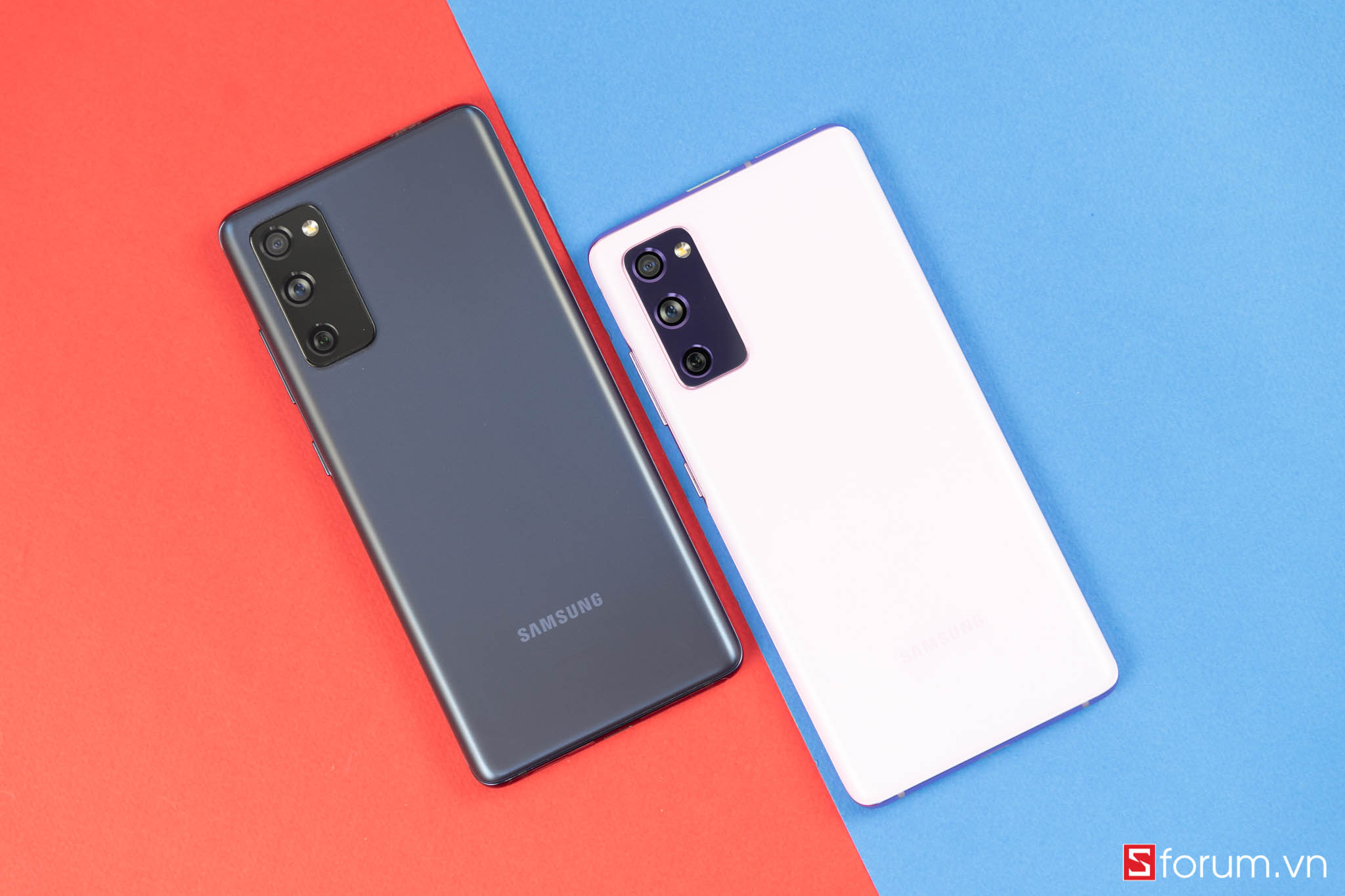 Galaxy S20 FE
Thus, although the iPhone XR was launched a long time ago, in terms of future support, Apple's products are not inferior to the rival S20 FE.
As for the difference between iOS and Android, within the scope of this article I will temporarily not discuss, because it is really too much to say but only those who have used both can see the advantages and disadvantages for themselves. their points.
Battery and charger
iPhone XR: 2942 mAh, 15W fast charging (not included)
Galaxy S20 FE: 4500 mAh,

25W fast charging (charger not included)
Interestingly, the current iPhone XR and Galaxy S20 FE shipments do not come with a charger included in the box. In terms of battery capacity, the S20 FE is one and a half times more than the iPhone XR. However, the actual experience, the iPhone XR is not much inferior, because of the optimization of iOS and the screen resolution is not too high. In fact, the iPhone XR is one of Apple's highest rated iPhone models in terms of battery life.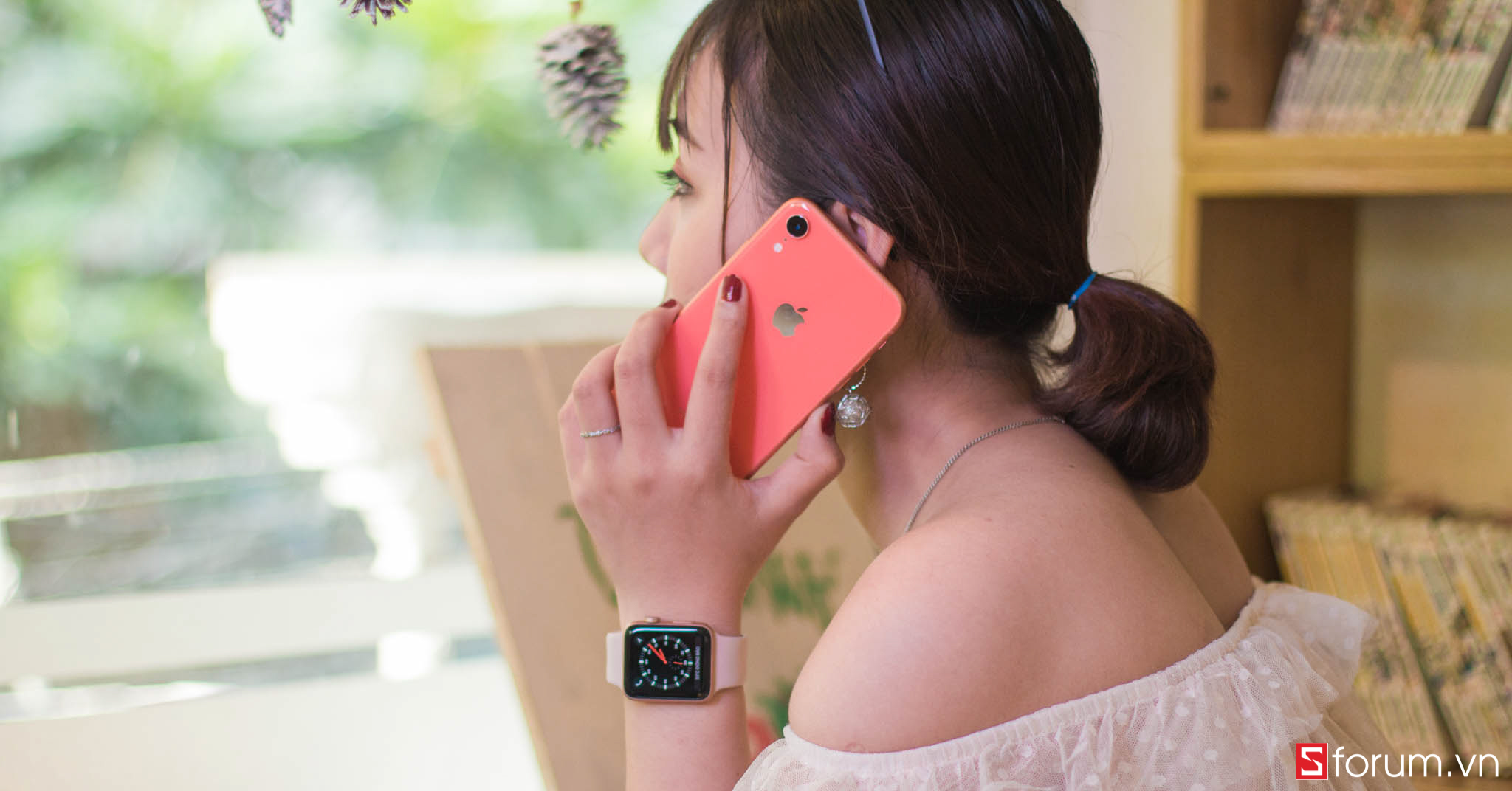 iPhone XR
Conclusion
If you are not an iFan, there is little reason to choose the iPhone XR, unless you want to experience it. If you are an iFan, you need to consider that if you choose the Galaxy S20 FE, you will get a superior camera system, a quality screen, a more eye-catching punch-hole front camera, an in-display fingerprint sensor, but you will have to accept it. Accept the fact that Android will be very different from iOS.
Buy now iPhone XR
Buy Galaxy S20 FE at a good price


TIZU