Accordingly, Moody's has lowered the UK debt outlook from "stable" to "negative", but still maintains the Aa2 rating on its debt. In February, Fitch also made a similar move when it brought the country's public debt into "negative" status.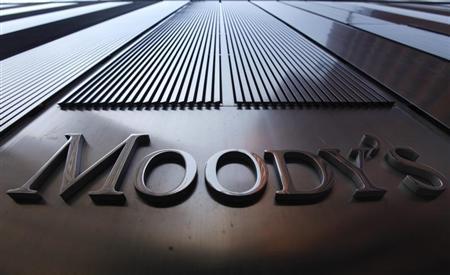 Explaining the decision, Moody's pointed out that paralysis encompasses the policymaking process in the context of Brexit discussions, and London has difficulty coping with challenges related to the issue. this. Besides, the financial and economic situation of the UK in the coming time seems weaker and more vulnerable to "shock" than before.
Disagreement in British politics regarding the Brexit deal has forced the United Kingdom to ask the European Union three times to delay the Brexit this year and the EU recently set January 31, 2020 as the deadline to take place. Brexit. Now Prime Minister Boris Johnson hopes the general election will take place on December 12 to help him gain a majority in the House of Representatives, thereby allowing the British leader to easily promote the Brexit deal and quickly complete. British process leaving the EU.
According to Moody's, in the long term, institutional weakness can affect Britain's economic strength, stemming from the impact on climate investment and foreign labor markets. in the UK
Moody's said that in the past years, the UK economy has been negatively impacted, and it is likely that this effect will persist even during the Brexit process while the instabilities show no signs of disappearing. during the upcoming trade negotiations between London with the EU and many other countries. Moody's forecasts that the UK will continue to face high public debt situation and this situation does not seem to change in the next 3 to 4 years. Moody's warned that the UK's £ 1,800 billion (US $ 2,300 billion) public debt, equivalent to more than 80% of GDP, is at risk of increasing and the economy may be more sensitive to shocks than before.