2020 Mitsubishi Pajero Sport has just officially launched in Thailand market a few days ago. Will the spectacular makeover of this car crush the throne of the Toyota Fortuner?
As an upgraded version in the middle of the life cycle, this model has received a lot of improvements as well as modern equipment. Even many people believe that the Mitsubishi Pajero Sport 2020 can now threaten the position of Toyota Fortuner and crush rivals such as Ford Everest, Nissan Terra or Isuzu MU-X without any worries.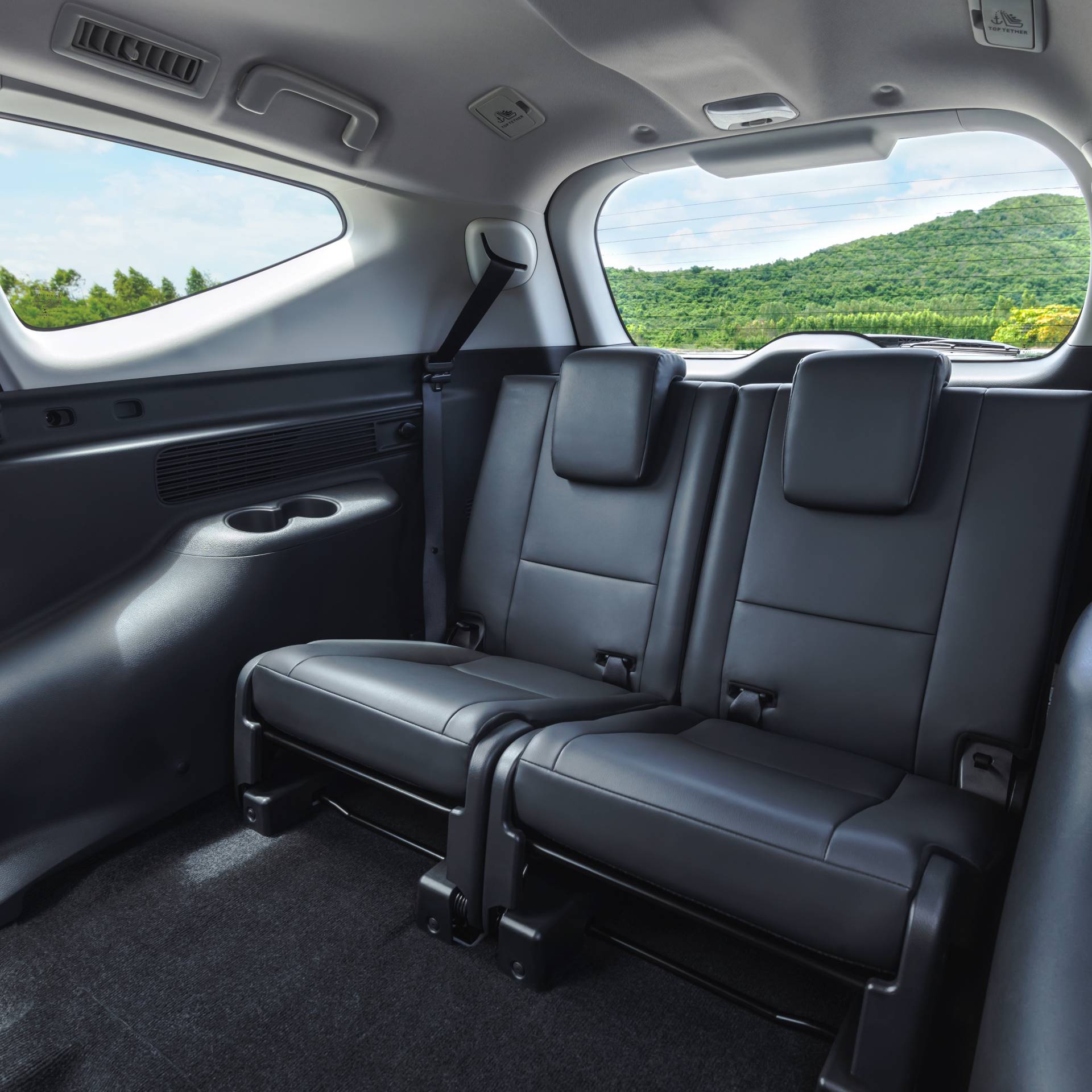 Exterior influenced by Triton
Previous leaks have once again been confirmed by the fact that the Mitsubishi Pajero Sport 2020 continues to adhere to the Dynamic Shield design language. This is seen as a move of the automaker in creating a unity with other models such as Triton and Xpander.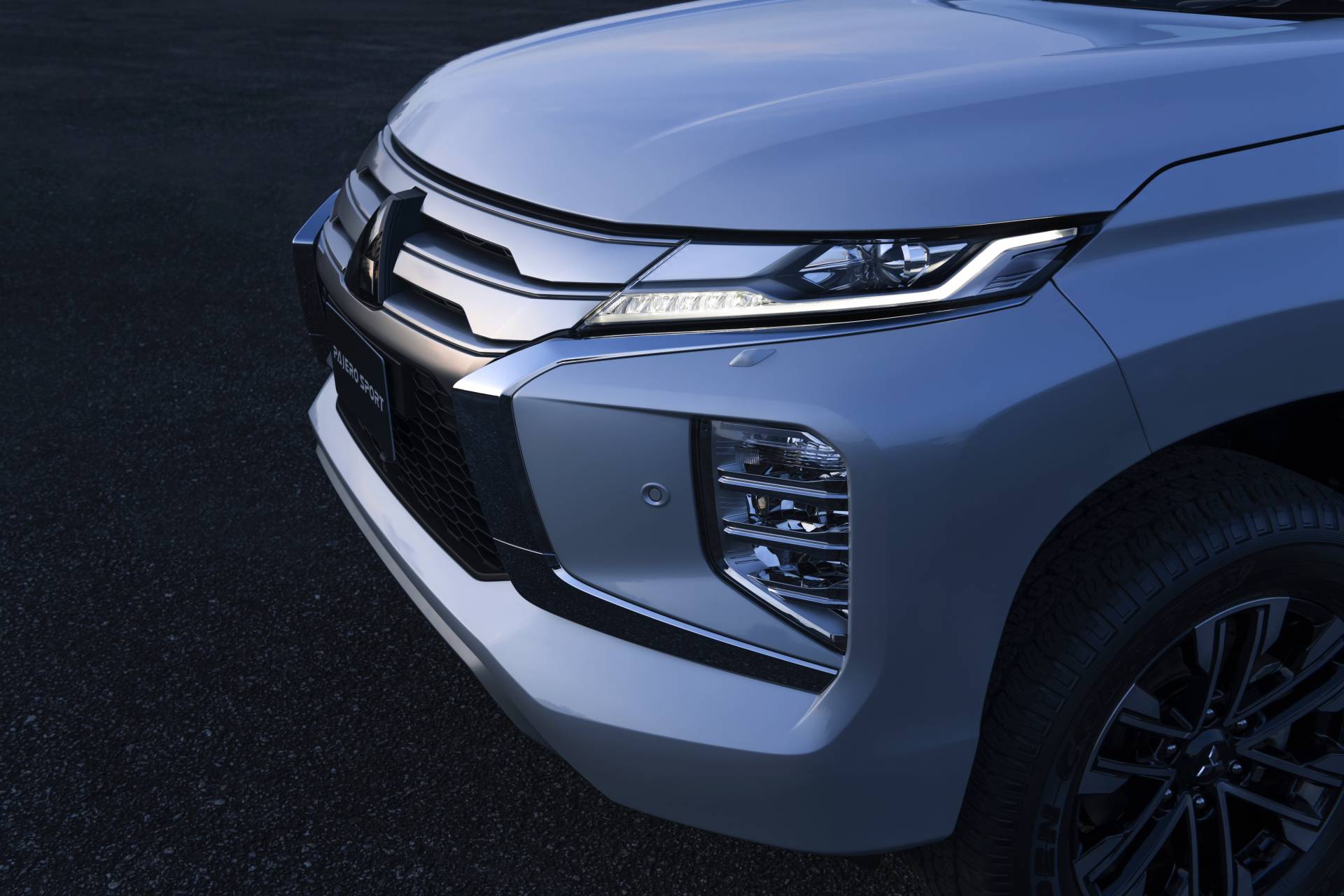 This upgraded version is designed with a thick horizontal grille with 3 spokes. Very different from the previous design. Projector headlights have also been replaced by the new bi-LED, with a trapezoidal design that brings a stronger and sharper feel. Comes with a set of daytime positioning LED lights below.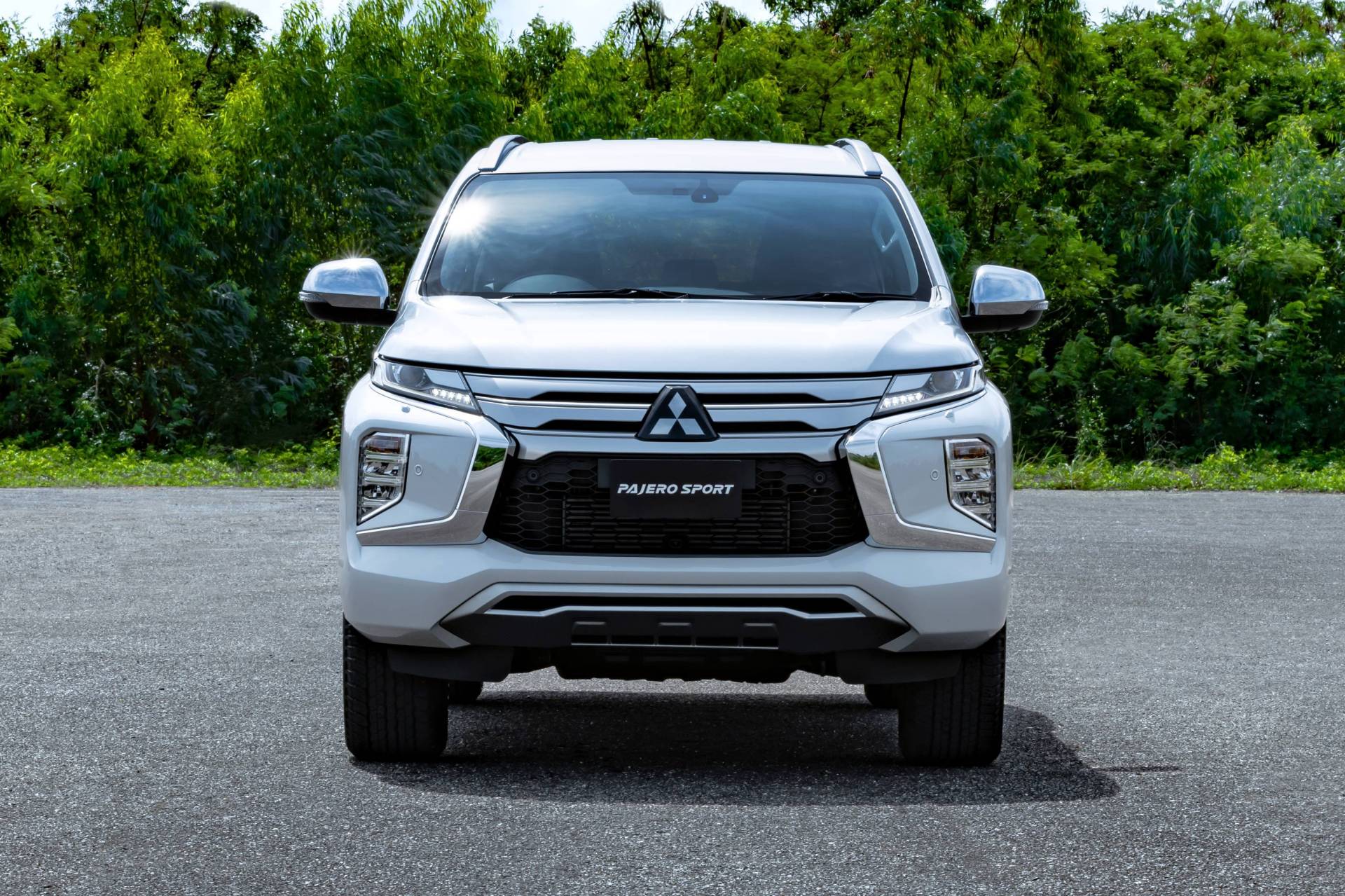 The bonnet has also been completely upgraded to help Pajero Sport 2020 superficiality. The 3-level cluster of halogen fog lamps and modern LED lights are also new to this car. This design is quite similar to Triton or Xpander.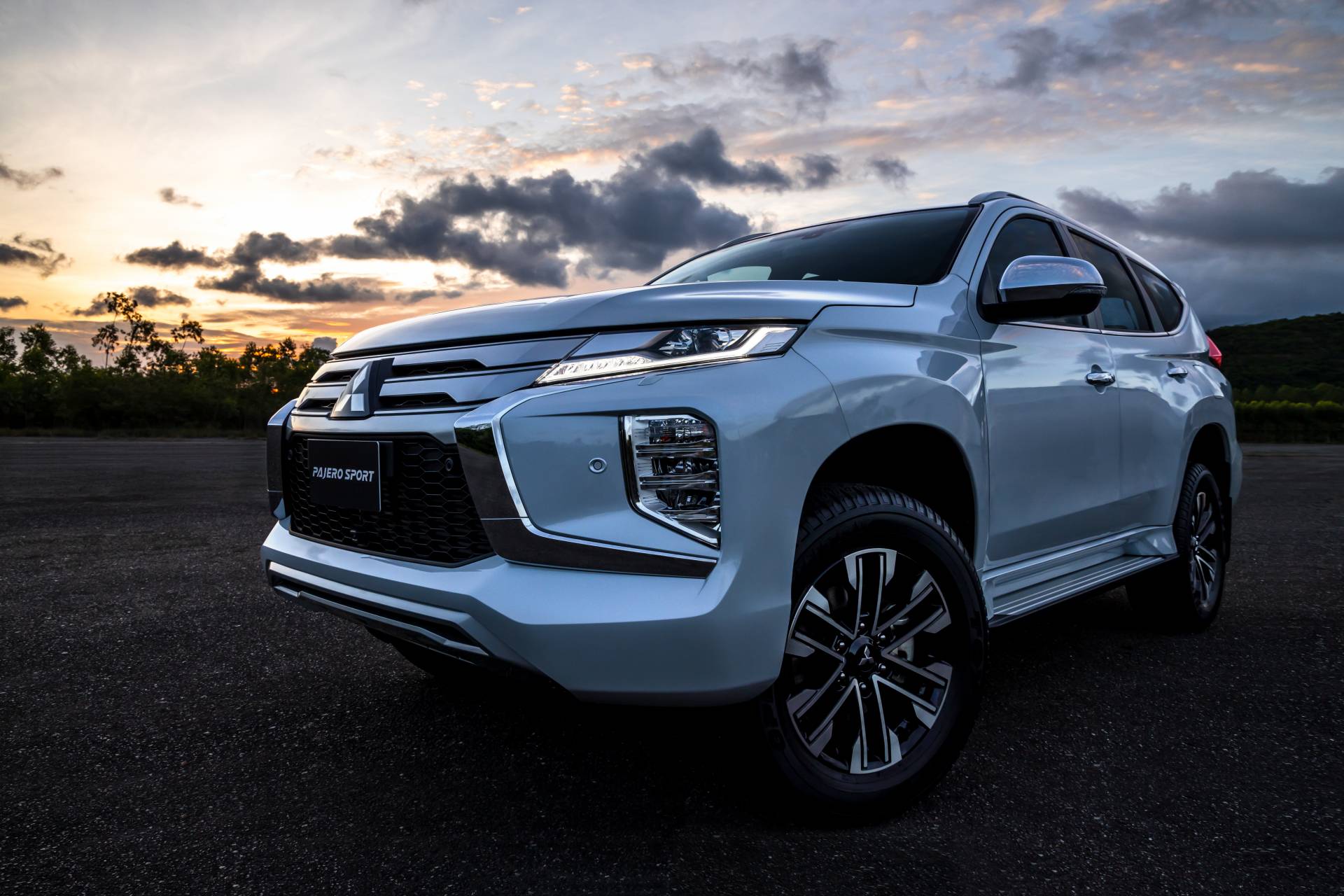 The body of the car receives 18-inch wheels with a pretty fancy design. While the rear bumper with rugged underbody guards on the previous version has been replaced, it looks more elegant. The LED lighting system is also tweaked. And can be controlled remotely via smart key or Mitsubishi Remote Control app on the phone.
Interior only minor changes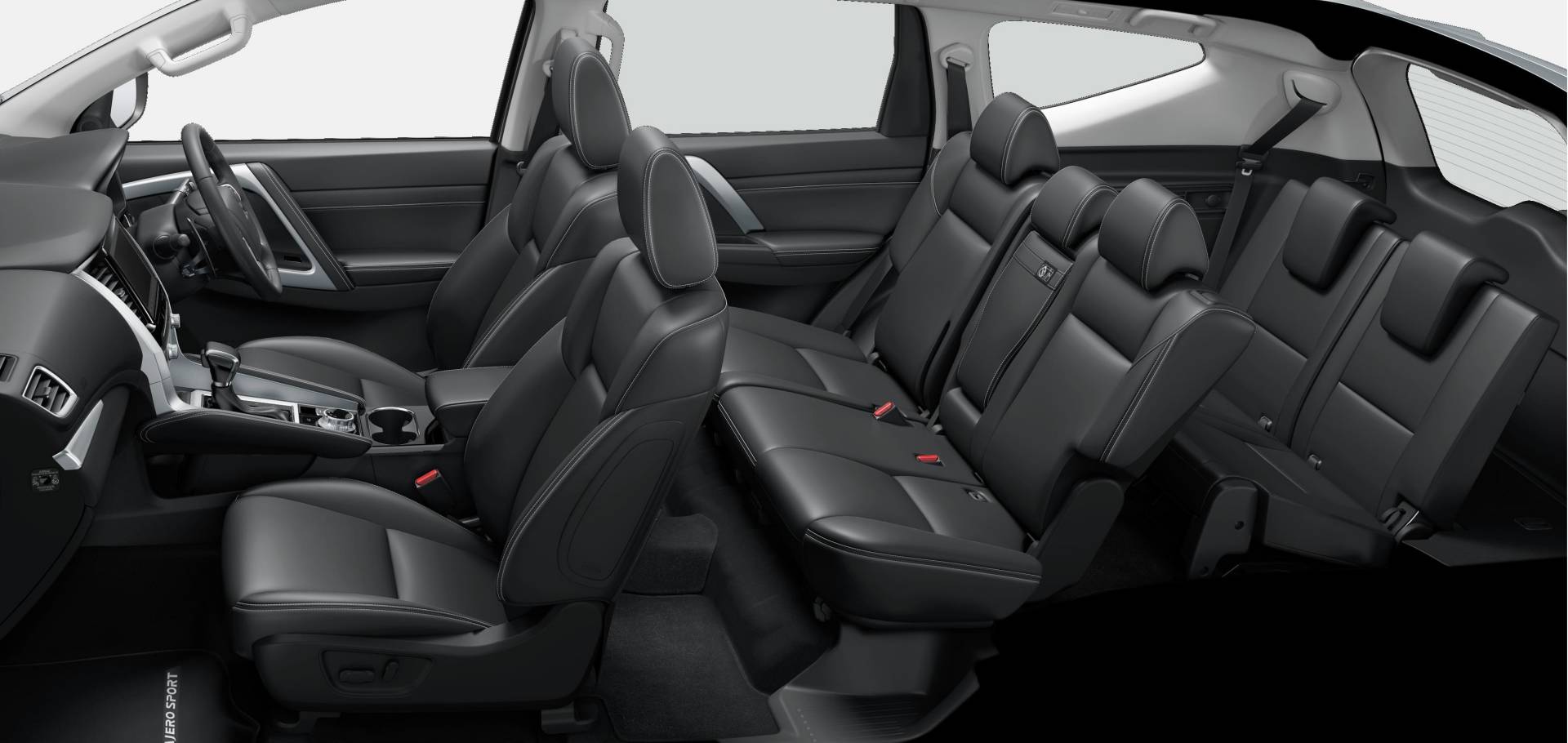 If the exterior receives a lot of changes, the interior is in the opposite direction. The only difference is the new digital dashboard with 8-inch screen and 8-inch Smartphone-Link Display Audio entertainment screen.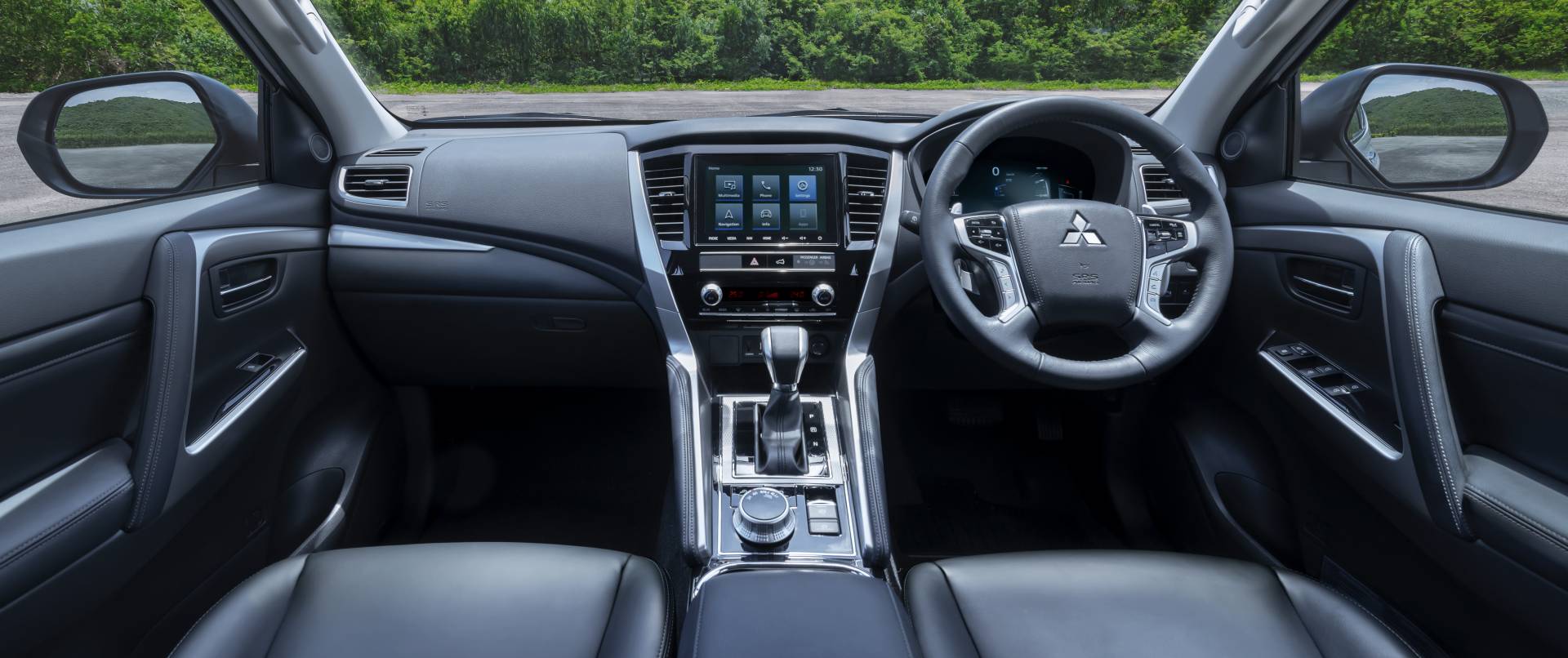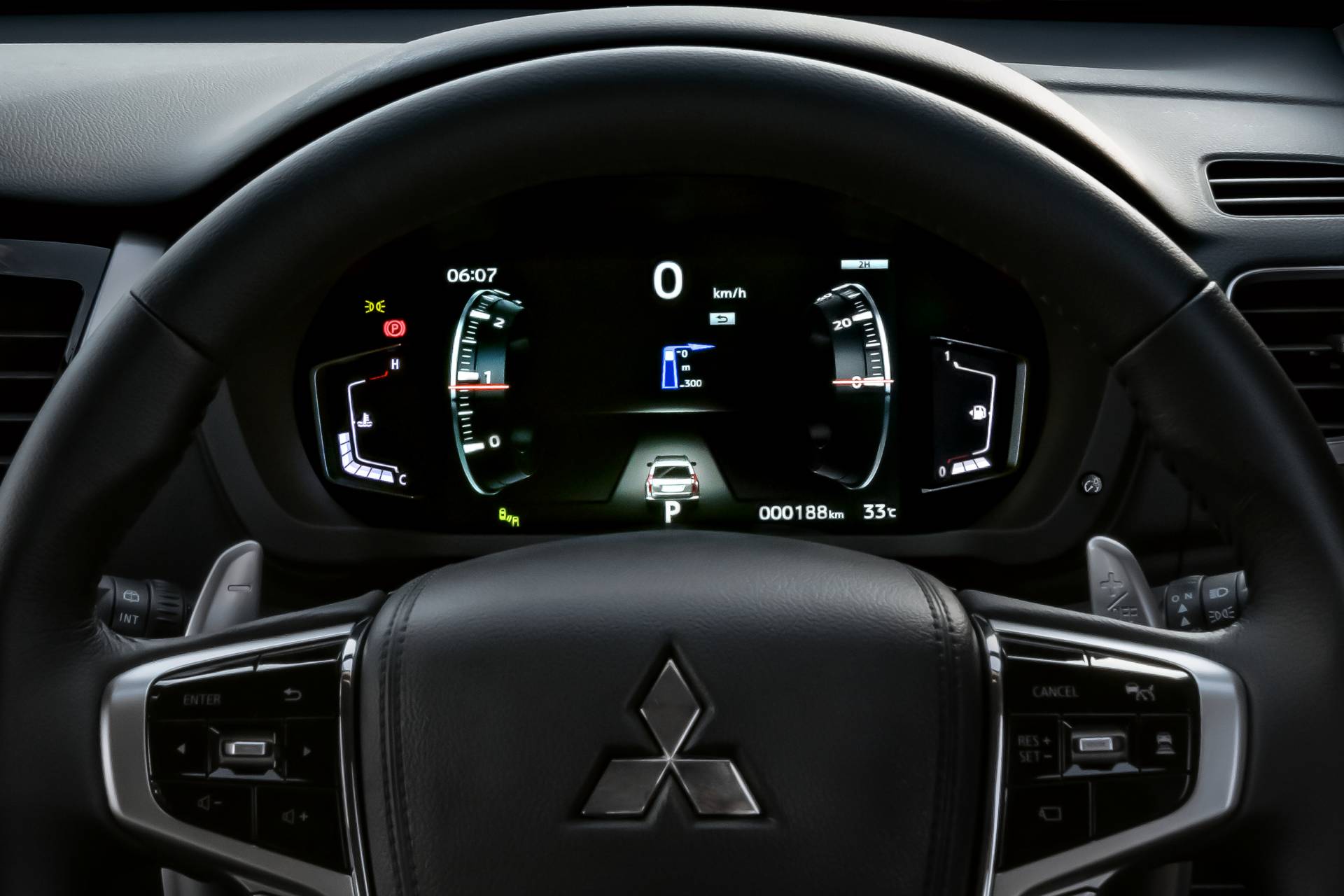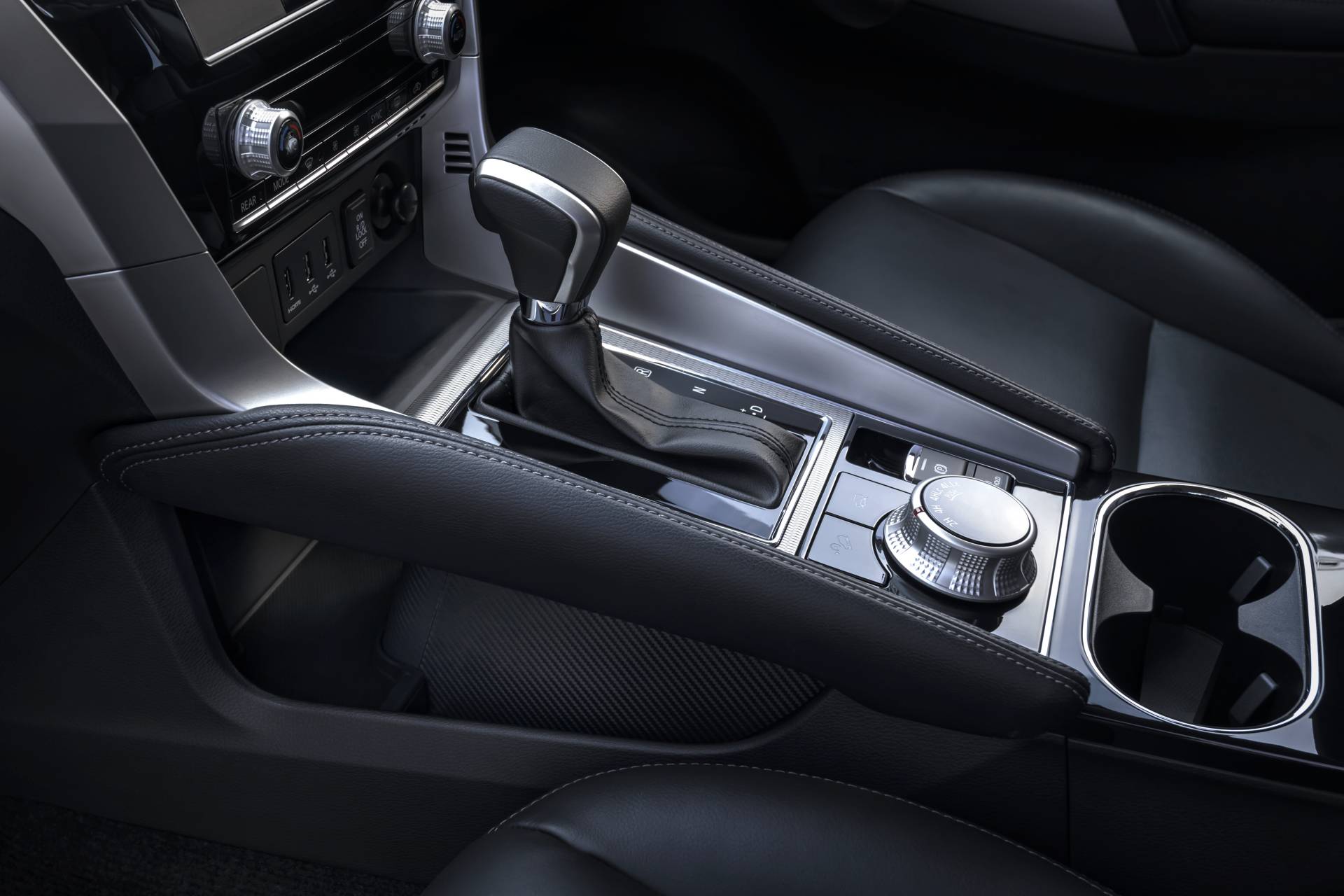 It still uses a leather-wrapped four-spoke steering wheel with dense buttons, along with two eye-catching sporty gearshift paddles. The taploid panel is still the same type as on Triton. In addition, the door and central control cluster of Mitsubishi Pajero Sport 2020 is wrapped with new material, giving a softer feel than before.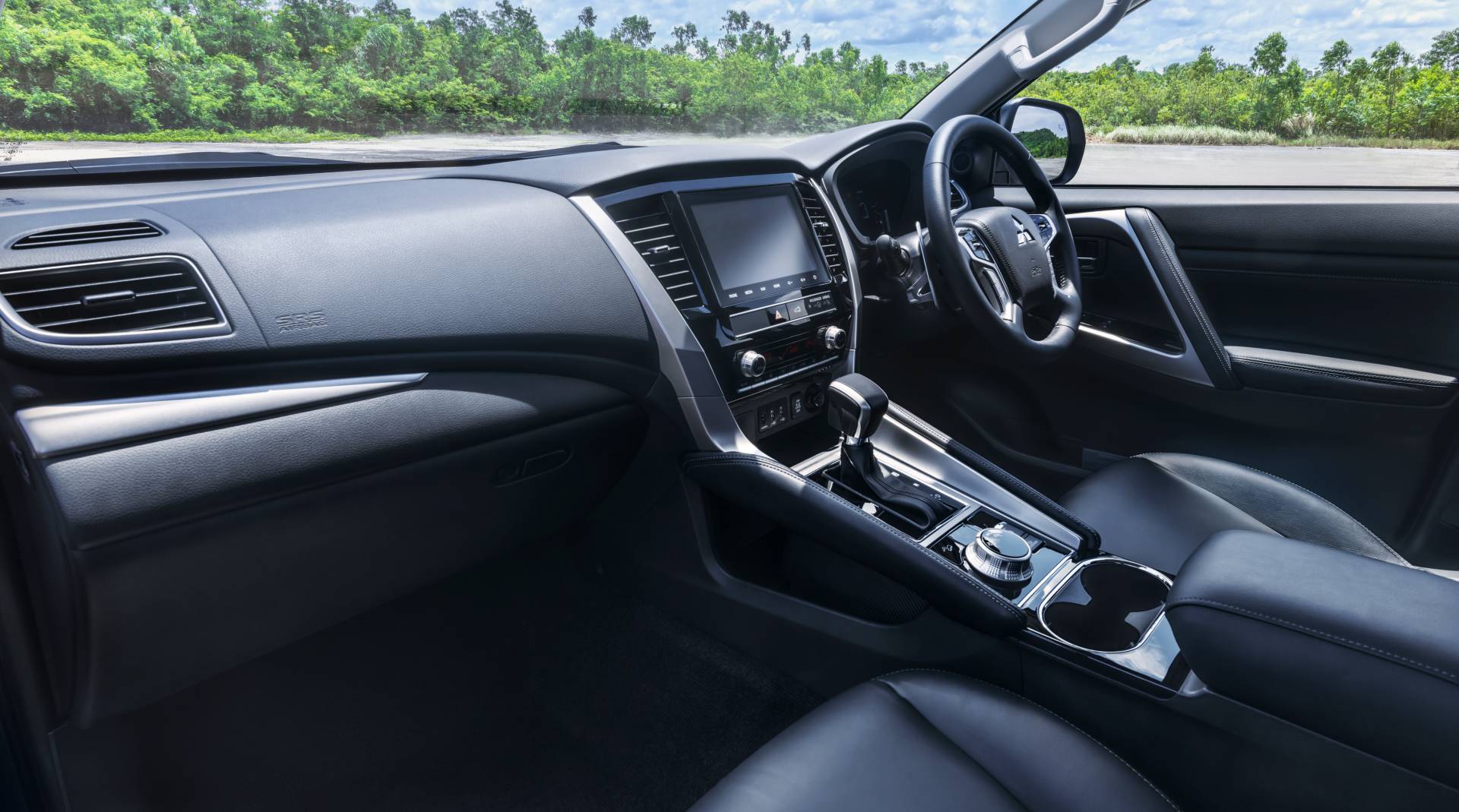 The car is still equipped with three rows of seats, with the option of an electrically adjustable driver's seat, 60:40 folding middle seats and 50:50 flat rear seats. Particularly, the rear seats are more focused by the designer with the addition of a new AC outlet, USB port and a storage compartment under the center armrest.
The engine remains the same but the safety equipment is quite good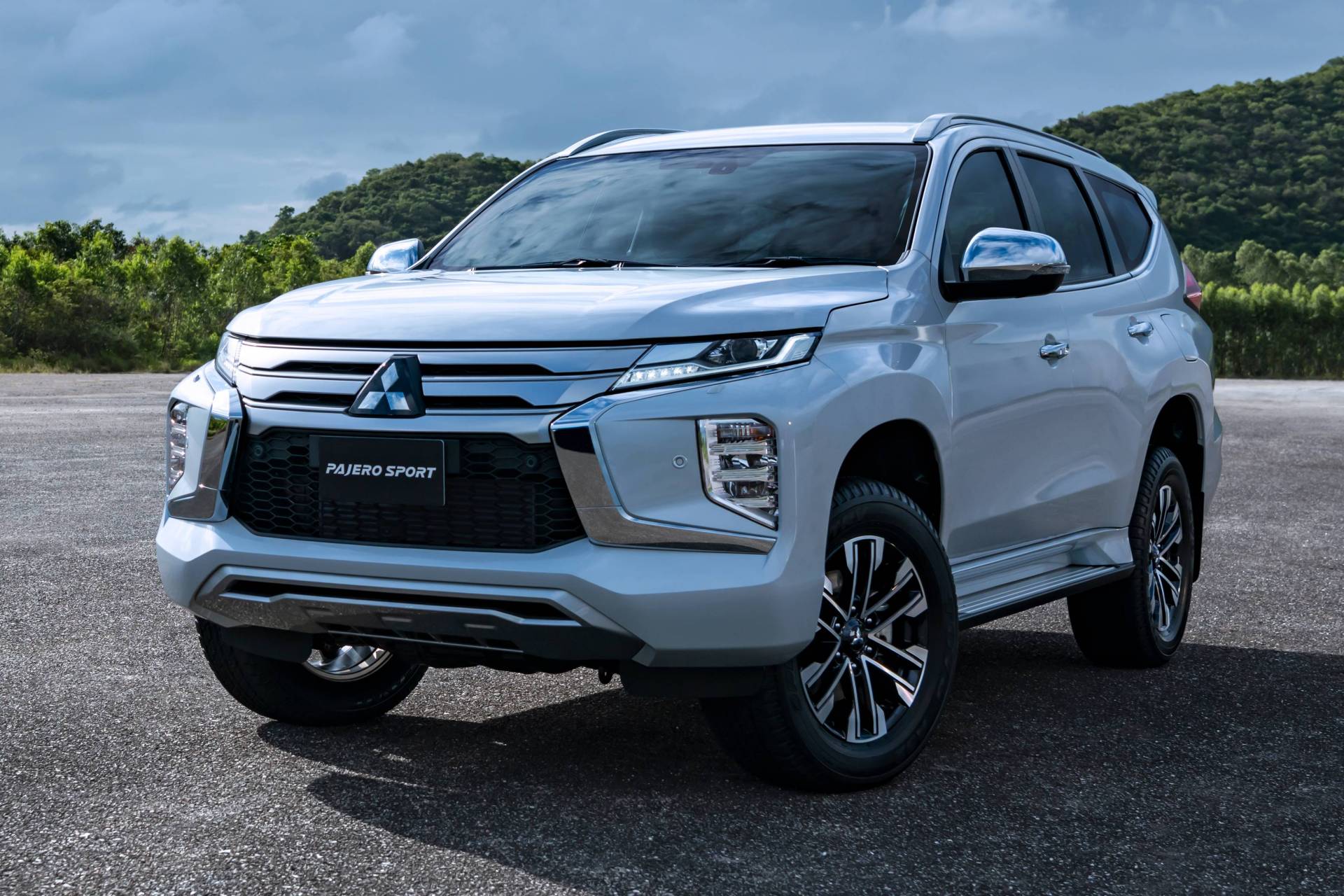 One more unhappy thing is that the strength of Mitsubishi Pajero Sport 2020 has not changed at all. The car still uses 2.4 L diesel engine, turbocharged, 4-cylinder, helping to produce a maximum power of 178 horsepower and maximum torque of 430 Nm. It comes with an 8-speed automatic transmission and a two- or four-wheel drive system.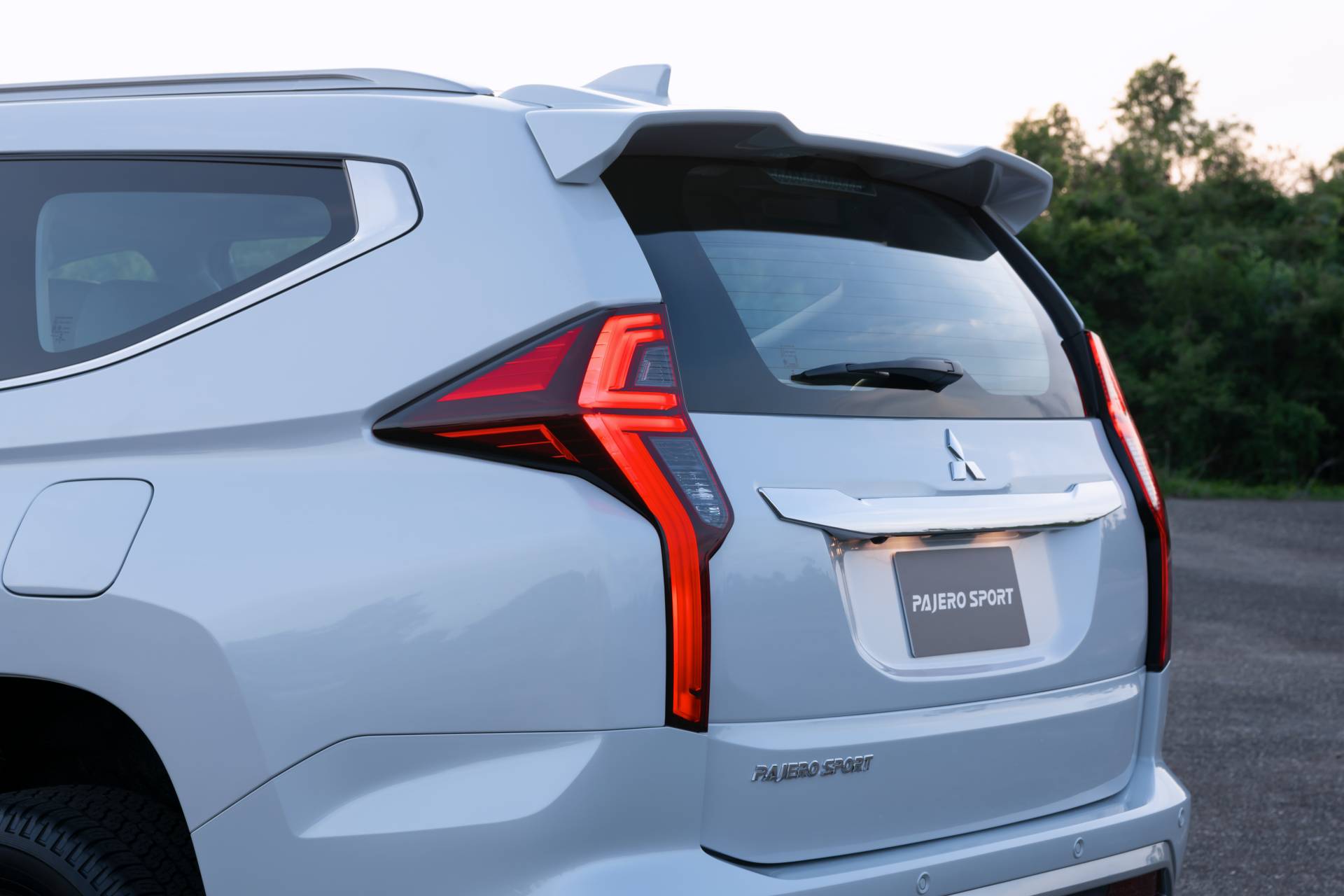 While safety equipment that Pajero Sport 2020 has been highly appreciated. The most expensive is the support system to change lanes and alert vehicles when reversing. The rest, adaptive cruise control, blind spot warning, automatic emergency braking, 360-degree camera, downhill assist, steep departure assist, electronic balance and 7 airbags are still the inherent equipment.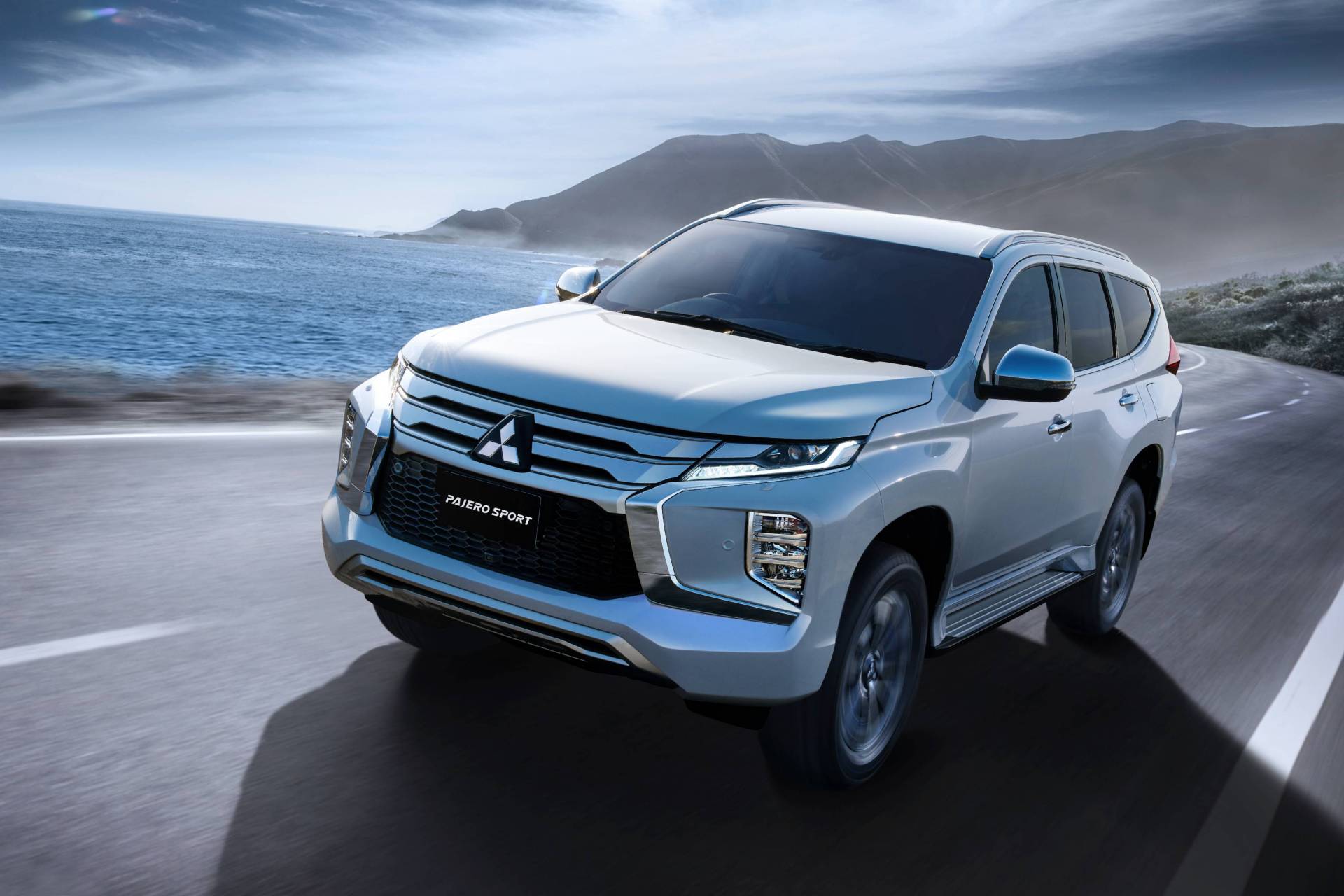 Price is not too expensive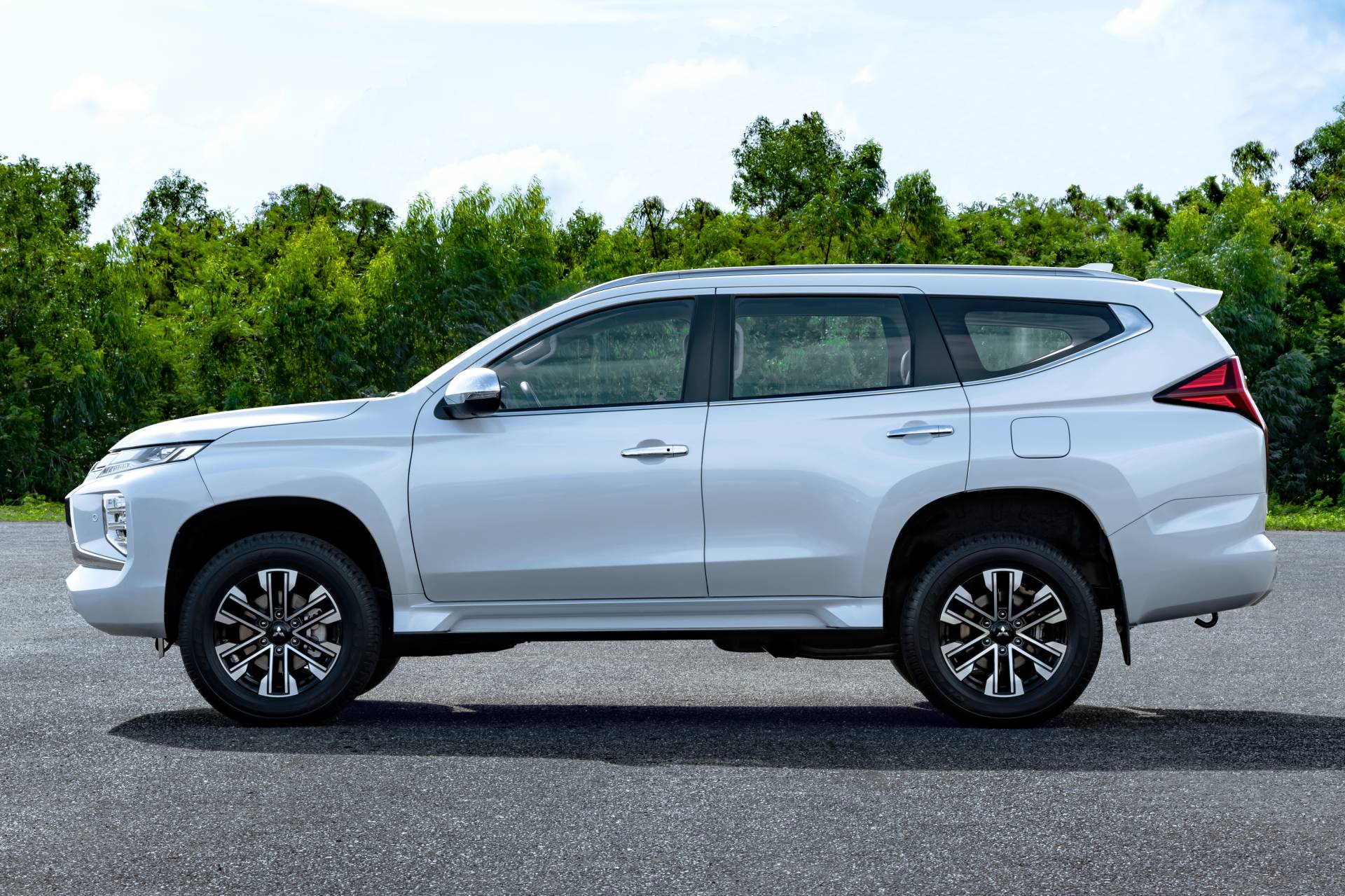 It is known that Mitsubishi Pajero Sport 2020 is sold in Thailand with a 1-wheel drive version with prices ranging from 1,299 – 1,469 million Baht (about 975 million to 1.1 billion). For the 2-wheel drive version, it costs 1,599 million Baht (1.2 billion).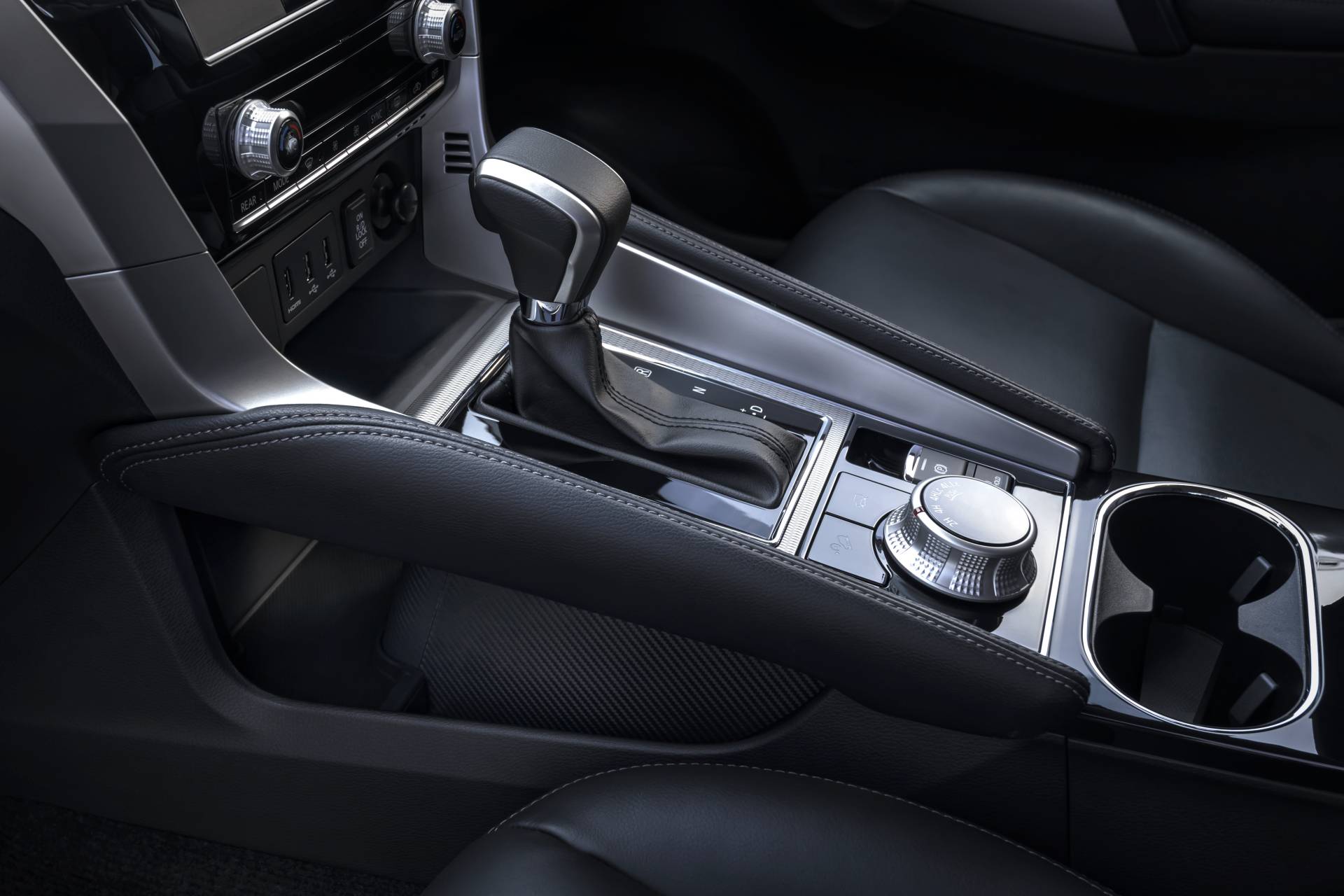 Particularly in Vietnam market, this model is currently imported with 6 versions and costs ranging from 980.5 million to 1.250 billion. Not too different from rivals such as Fortuner (VND 1,026 – 1,354 billion), Nissan Terra (VND 988 million – VND 1,226 billion) or Ford Everest (VND 999 million – VND 1,399 billion).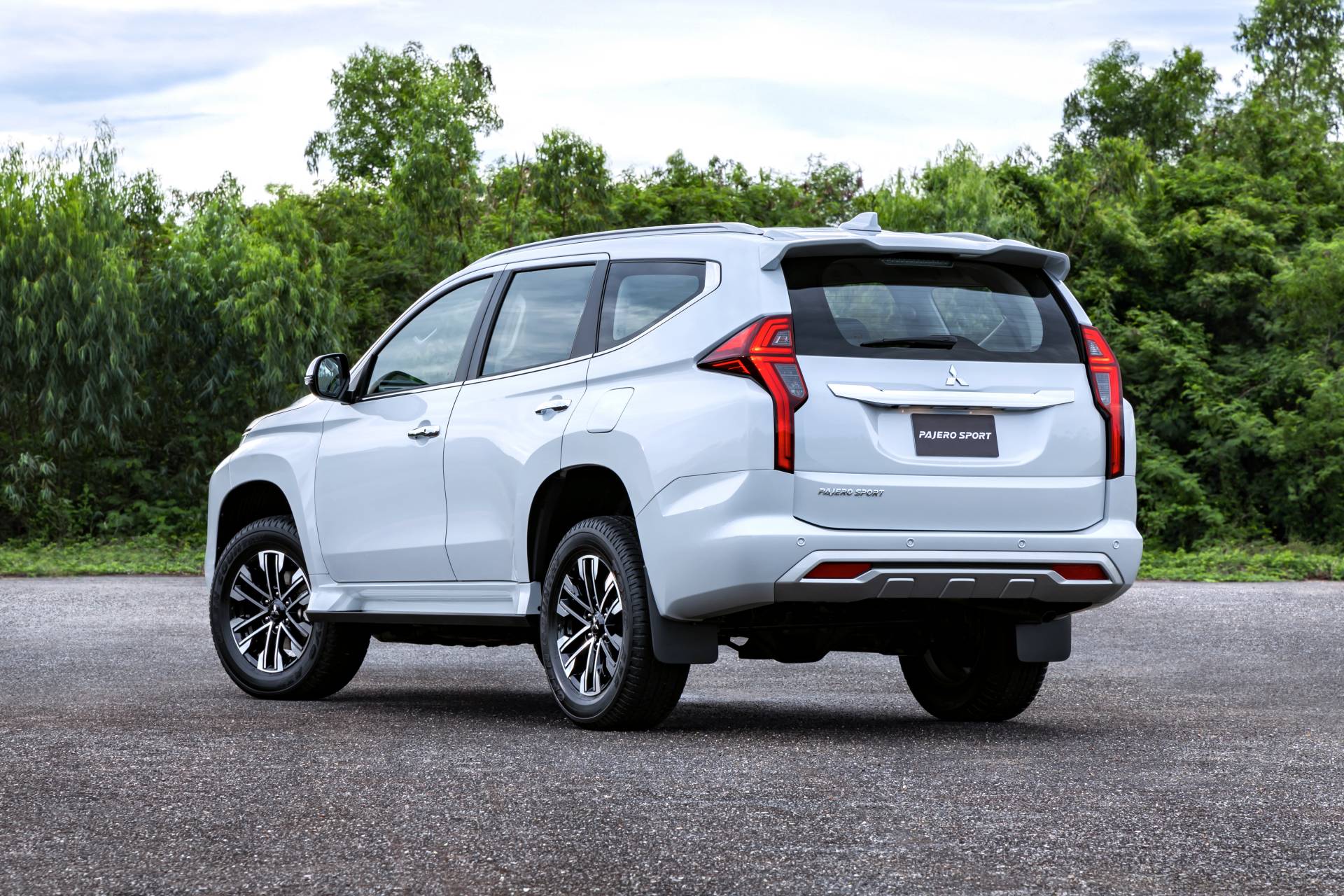 Most likely, the newly upgraded vehicle model launched in Thailand will return to Vietnam in the near future. Promises to bring a fierce competition in the mid-size SUV segment in this market.
.