Yesterday, on 12/6/2020, on the social network appeared photos of Miss Huong Giang going to get a new box. The new car that Huong Giang bought was a luxury SUV 2020 Porsche Cayenne.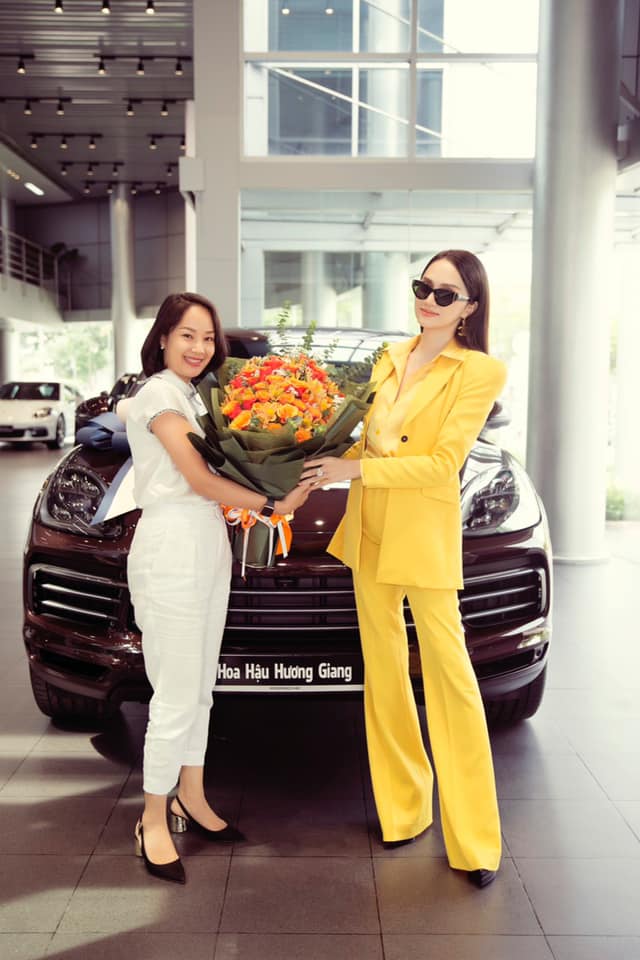 When going to take the car, Miss Huong Giang wears a striking yellow outfit, showing off her long legs. This is not the first luxury car that Huong Giang bought after winning the Miss International Transgender Contest in Thailand in 2018. Previously, in June 2018, Miss Huong Giang also bought for yourself a luxury SUV Mercedes-Benz GLC300 4Matic worth about 2.2 billion.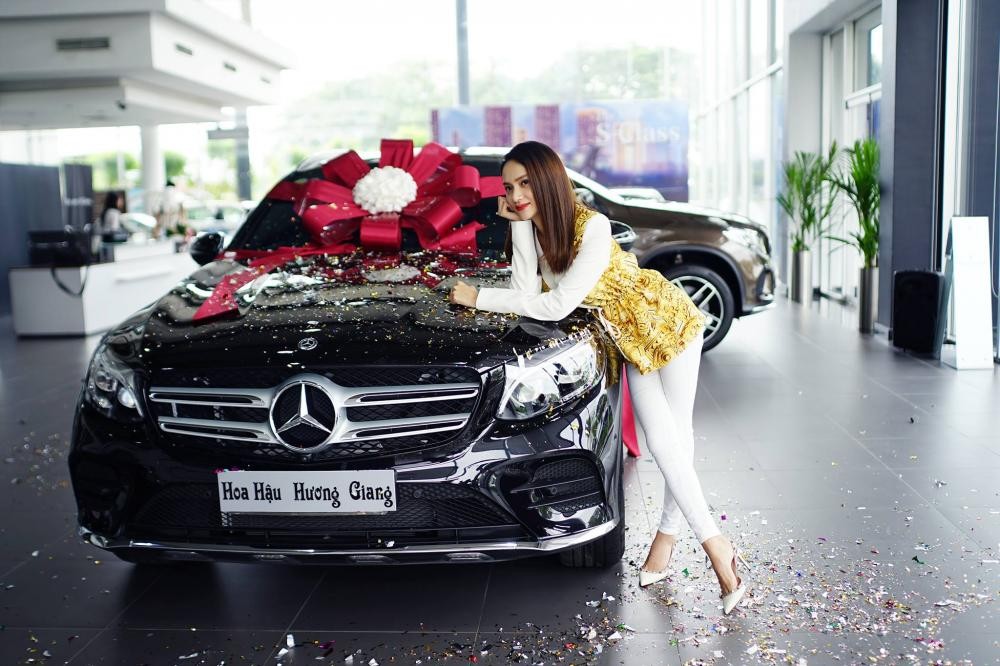 It is not clear the specific selling price of the Porsche Cayenne that Huong Giang recently purchased. Just know that this luxury SUV is painted in an optional Mahogany brown color that costs up to 70 million VND in Vietnam.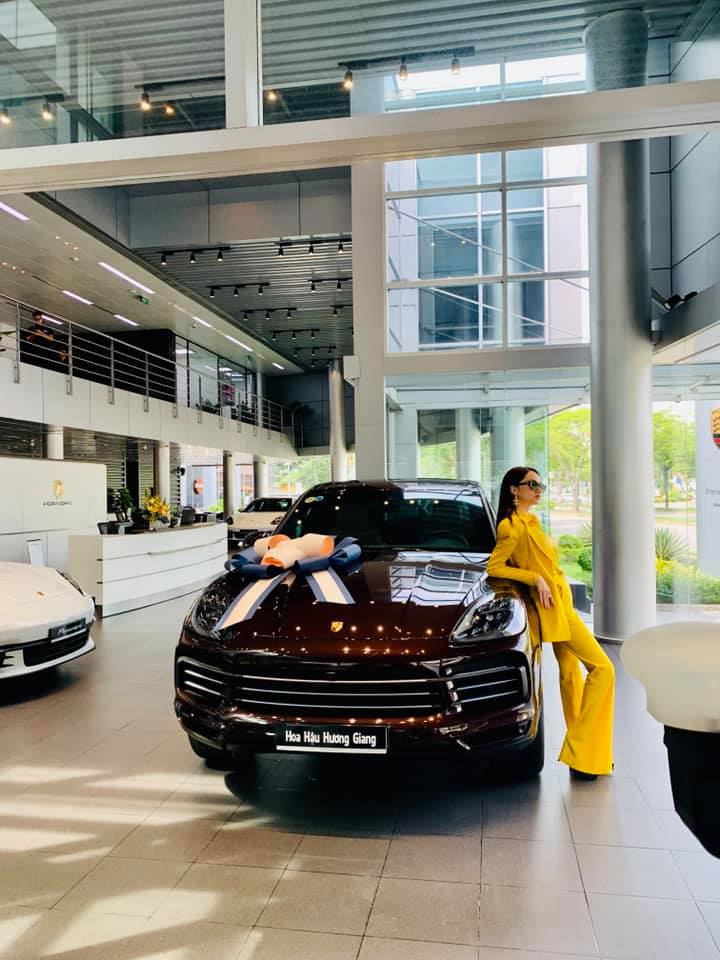 In Vietnam, the Porsche Cayenne luxury SUV is currently distributed genuine with 3 versions: standard, S and Turbo. The corresponding selling prices of these 3 versions are 4.72 billion, 5.65 billion and 9.16 billion dong.
In particular, the standard Porsche Cayenne V6 gasoline engine, turbocharged, 3.0 liter capacity, producing a maximum capacity of 340 horsepower and maximum torque of 450 Nm. The engine is coupled with 8-speed automatic transmission and 4-wheel drive system. As a result, the car can accelerate from 0-100 km / h in 6.2 seconds and reach a maximum speed of 245 km / h.
In the S version, the Porsche Cayenne 2020 uses a V6 petrol engine, twin turbocharger, capacity of 2.9 liters, producing a maximum capacity of 440 horsepower and maximum torque of 550 Nm. The engine allows the car to accelerate from 0-100 km / h in 5.2 seconds and reaches a maximum speed of 265 km / h.
The most powerful is the Porsche Cayenne Turbo 2020 with V8 petrol engine, twin turbocharged, 4.0 liter capacity, producing a maximum capacity of 550 horsepower and maximum torque of 770 Nm. Therefore, the 2020 Porsche Cayenne Turbo only needs 4.1 seconds to accelerate from 0-100 km / h before reaching a maximum speed of 286 km / h.
As a luxury SUV, the Porsche Cayenne naturally comes with many modern standard equipment such as LED headlights, 19-inch alloy rims, 8-way power front seats, memory position driver seats, multifunctional integrated steering wheel. gear shift, analog and digital combination dashboard, 12-inch infotainment screen, 4-zone automatic air conditioning, 10-speaker audio system, 150 W power or LED interior lights.
The rear seats of the Porsche Cayenne 2020 can be folded in a ratio of 40:20:40 and move up / down vertically at a distance of 160 mm. When the rear seats fold down, the luggage compartment volume will increase from 745 liters to 1,710 liters.
Finally, there are safety equipment such as adaptive cruise control, lane change assistance, lane keeping assist, traffic sign recognition, night vision support and pedestrian detection.
Lan Quyen
.