iPhone Lock is cheaper than international million
Walking on the iPhone market today, besides the international iPhone models, the iPhone Lock is also a commodity being sold widely. Compared with international iPhone, iPhone Lock is much cheaper, from 1-2 million for older models like iPhone 7 Plus and earlier, to 3-4 million, even 7 million for Newer models like the iPhone 11 Pro Max.
With such a low price, iPhone Lock is very attractive. For the same amount, the iPhone Lock model that users can own is always newer than the international iPhone. For example, with about 8 million, if that amount is only enough for an international iPhone 8 Plus, then with iPhone Lock users can completely buy an iPhone XR.
But, whether users should "ham cheap" to buy iPhone Lock or not?
"Buying iPhone Lock right now is a bad idea"
Cheap, of course, iPhone Lock comes with limitations. Over the years, iPhone Lock has had many ups and downs. There have been times when iPhone Lock used is no different from the international one, even without the need for a SIM card. But at the present time, iPhone Lock is in the "darkest" period when used extremely unstable – that's also why the price difference with international iPhones is so large.
So what is "unstable" in particular? Besides the "traditional" errors of iPhone Lock such as difficulty activating iMessage / FaceTime, contacts errors, unable to use the Wi-Fi hotspot (Personal Hotspot) feature … the most painful problem today iPhone Lock is signaled and capable of receiving calls.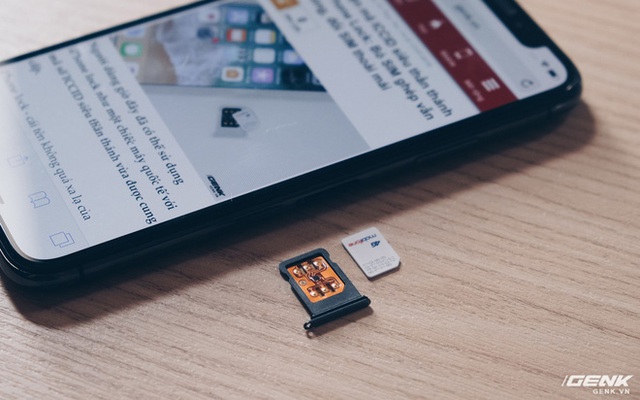 iPhone Lock for very poor stability
Due to incomplete pairing of SIM cards, loss of signal, missed calls, "active splash" are inevitable on iPhone Lock. The weaker the wave, the more frequent this condition is. Each time, the user will have to conduct the activation of the wave – a process that is not easy for those who are not familiar with technology.
In particular, Tet is the time when many people go back to their hometown or travel to spring, also areas with poor 4G signal. And, the weak wave is the enemy of iPhone Lock, making it impossible for users to perform basic communication tasks of a phone.
In short, should I buy iPhone Lock at the moment? If you intend to use it as your main and only device, the short answer is no. The money you spend is to buy an iPhone with the ability to listen and call, but not a high-end iPod touch.