According to Bloomberg, about the past 8 days, investors in the field of cryptocurrencies must have "fastened their seat belts". That is to refer to the terrible volatility of cryptocurrency prices in recent days, the biggest reason being because of Elon Musk.
Musk sent the price of Bitcoin down nearly $10,000 in just a few hours last Wednesday after saying that Tesla would no longer accept payments in the digital currency.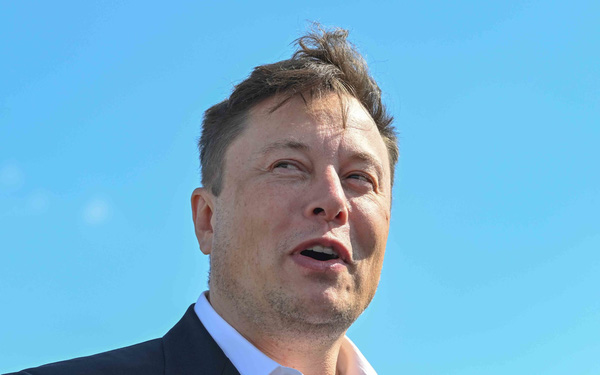 A few days earlier, Musk also appeared on "Saturday Night Live" and joked about Dogecoin causing the price of this digital currency to plummet. A few days later, Musk tweeted that he was working with the Doge developers to improve transaction efficiency.
By yesterday, Elon Musk continued to sink the Bitcoin price below $45,000 after a tweet hinting that Tesla had sold out of Bitcoin.
Musk's latest comment regarding Bitcoin begins with a tweet from a user named @CryptoWhale saying: "Bitcoin players will get a slap next quarter when they find out Tesla has sold off their remaining #Bitcoins. The hate for @elonmusk will only grow…"
In response, the Tesla CEO replied: "Indeed".
An outspoken proponent of cryptocurrency with a massive social media following, Musk holds the power to rock the market with his tweets.
Through so many times, it is obvious that many people suspect that Musk is deliberately pumping up cryptocurrency for his own benefit. This possibility is further reinforced when at the end of April, Tesla made a higher profit this quarter by generating $ 101 million from selling 10% of Bitcoin holdings.
Immediately, a Twitter user named Dave Portnoy had a post tagging Elon Musk to talk about this. Dave used the word "pump" to describe Tesla's actions on Twitter. He wrote: "My understanding is this: Elon Musk buys Bitcoin then he inflates, praises Bitcoin. Bitcoin price goes up. Then Elon Musk sells and pocketed a lot of money".
Since then, Elon Musk has been free to use his power to control the market. The US authorities have not yet commented on the matter.
However, in the past, a millionaire named John McAfee was arrested for intentionally inflated and inflated the market price of cryptocurrencies.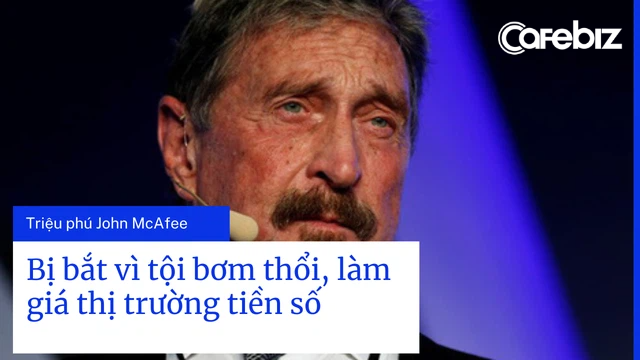 Specifically, in early March, John McAfee – the creator of McAfee anti-virus software was accused of securities fraud through the act of "inflating" cryptocurrencies. Not only McAfee, but also his accomplice and personal bodyguard, Jimmy Gale Watson is also accused of personally benefiting from advising his Twitter followers to invest in cryptocurrencies like Reddcoin and Dogecoin, then sell off the ownership. own property at a high price.
The fraudulent activities of these two people were carried out from December 2017 to October 2018. McAfee uses his verified Twitter account, which currently has about 1 million followers, to give advice like "Coin of the Day" or "Coin of the Week".
A lawyer explained McAfee's case: "The defendant used his Twitter account to influence his hundreds of thousands of Twitter followers to engage in the purchase of various cryptocurrencies with false information. and misleading in order to conceal a profit motive. McAfee, Watson and other members of McAfee's team are alleged to have collected more than $13 million from investors."