We talked to you a lot about it today, but the PS5 Showcase that took place last night gave Sony and Insomniac Games a chance to tell us more about the new and anticipated. Marvel's Spider-Man: Miles Morales.
Indeed, we took advantage of a new gameplay video, through which we can discover a little better the powers of Miles. Because yes, our hero will not own the same as Peter Parker in the previous opus and fortunately for us, since, even if it is d'un stand-alone, the game will be different from the first one and will introduce us to new characters as well.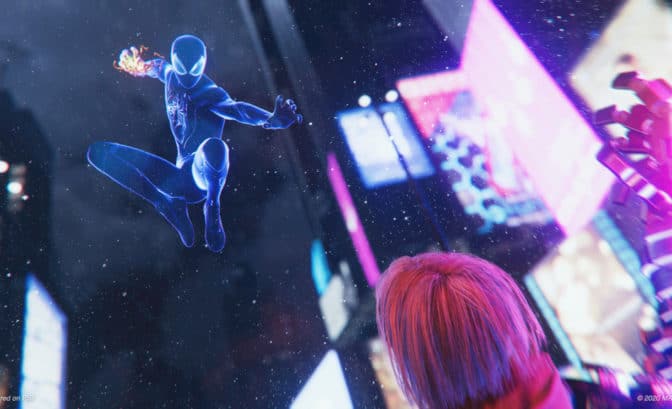 As a reminder, the game will take place about a year after the events of the first and will place us in the shoes of Miles Morales, difficult to explain more without spoiling the first. We can therefore see the electrical capacities and the invisibility of the hero that will allow him to rout his worst enemies.
The other good news, this is the announcement of its release on PS4 because indeed, the studio is aware that not everyone will rush to the console when it is released and will prefer to wait a bit, and that is why Miles Morales will be released on current-gen at the same time as its release on next-gen, a decision that will allow all those who expect this sequel to get it at a lower cost.
In addition, the addition of a Ultimate Edition will allow us to get a code to download the first episode Marvel's Spider-Man Remastered, the opportunity to discover or rediscover this success of the Spider Man. And like many other games, it's highly likely that purchasing the standard version on PS4 will allow the game to be downloaded for free on Sony's new console down the road.
Expected as one of the PS5 launch games, it is an opportunity for Sony to attract as many players as possible to their console against its competitor Microsoft. That is why Marvel's Spider-Man: Miles Morales is expected for the day-one release of the PS5, i.e. November 19, 2020, just like its PS4 version. We leave you in the company of Miles who will show you some of his many talents.


Linkas