At dawn this morning, September 17, 2020, Sony held the PlayStaion 5 Showcase event. Besides many notable names, Marvel's Spider-Man: Miles Morales really stands out with its unique content and approach.
With the protagonist Miles Morales, this new version will play the player as a black Spider-Man. Marvel's Spider-Man: Miles Morales really brought a lot of emotion to viewers through the 7 and a half minute gameplay demo trailer.
Marvel's Spider-Man: Miles Morales – Gameplay Demo | PS5
Talking about Marvel's Spider-Man released in 2018, this is probably the game that marks a huge transformation of the superhero game genre. It must be said, Insomniac has excelled in not only creating an open world game with highly regarded graphics and gameplay elements, but also building a very engaging storyline and engaging players. until the very last minute.
The game takes the player role-playing Spider-Man first life is Peter Parker with his girlfriend Mary Jane after many years as Spider-Man in New York City. Here, Peter Parker, along with police Yuri Watanabe and Mary Jane, discovers the conspiracy of Dr. Octavius, Peter's teacher, out of hatred of the mayor of Harry Osborn city, so he plans to harm him and the other. harm to city residents. Peter will have to fight 5 great enemies including, the Rhinoceros Man, Scorpio, Bird Man, Spider Man and Mr Negative, to protect the people and the city, and reveal Parker's next heir.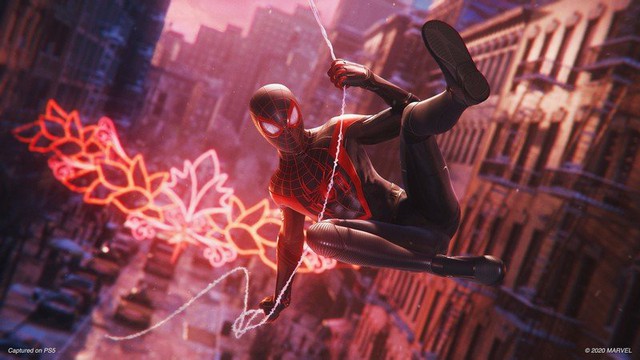 As expected, Marvel's Spider-Man: Miles Morales will launch on holiday 2020, at the same time as PlayStation. With the success of the first version in 2018, this promises to be the next Marvel blockbuster on the gaming platform.