Microsoft has reported its first-quarter revenue, and the software giant's cloud computing business helped it once again exceed Wall Street's expectations.
The company announced its earnings after the market closed, and within a few hours of the news, its stock price fell less than 1% to about $135 per share.
Overall, Microsoft reported revenues of US$33.1 billion, an increase of 14% over the same period last year, earnings per share of US$1.38, exceeding Wall Street's expectations of US$124 million, and profits of US$10.7 billion, higher than 8.82 billion in the same period last year. Dollar. In the first quarter of 2019.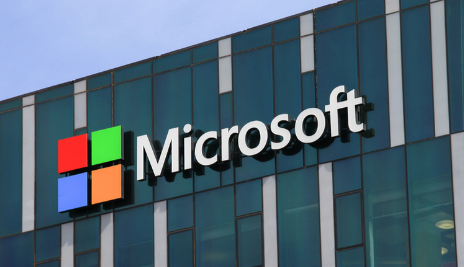 Microsoft's commercial cloud business (including Microsoft Azure, Office 365 and other cloud services) achieved sales of $11.6 billion in the first quarter of fiscal 2020, a year-on-year increase of 36%.
Although the company did not report any Azure-specific revenue figures, Microsoft Azure revenue grew 59%. Office 365 Business Edition revenue increased by 25%, and monthly active users exceeded 200 million during the quarter.
At the same time, Microsoft's smart cloud business (including Azure and its servers, enterprise and cloud service products) brought in 10.8 billion US dollars in revenue, an increase of 27% over the same period last year.
Microsoft CEO Satya Nadella commented on the company's earnings in an investor relations press release, stating:
"The world's leading companies are choosing our cloud to build their digital capabilities. We will accelerate innovation in the entire technology system, create new value for customers, and invest in large markets with broad opportunities in the vast opportunities."
Solemnly declare: The copyright of this article belongs to the original author. The reprinted article is only for the purpose of disseminating more information. If the author's information is incorrectly marked, please contact us to modify or delete it as soon as possible. Thank you.
.