In the original plan, Windows 11 appeared to be a stable update to one of the most popular PC operating systems in the PC world. The first thing that catches the user's eyes is the streamlined design similar to iOS and Android phones.
Microsoft also added features to help users work from home during the pandemic. The software giant has integrated video chat software, technology that makes games look better, buttons and windows look more modern.
But Microsoft believes the unique selling point is what it doesn't have. After announcing Windows 11 on June 24, CEO Satya Nadella said the company is building technology to work with as many products as possible, including competing software on Android's huge app store. .
The first step in this Microsoft plan is to release Windows 11.
Share prices of Apple and Microsoft have grown almost in tandem over the past year, but recently Microsoft has bounced up while Apple has shown signs of sideways.
"Today the world needs an even more open platform, one that allows apps to be platforms in their own right. Windows is a platform where everything is bigger than Windows," he said.
The Indian-born CEO promotes this goal by inviting Google to bring the Play Store to Windows. He also allows developers to sell software on the Microsoft Store with very low commissions to compete with Apple and Google's 30% rate. Satya Nadella also encouraged FaceTime and other technologies to run on Windows 11 and put it all on the Microsoft Store.
Microsoft's Change
Microsoft's move with Windows 11 marks their complete change. Two decades ago, Microsoft tried to crush a Windows competitor that eventually led to the biggest antitrust lawsuit of the century.
Microsoft's strategy has caused the company to be sarcastically called M$ by users, implying that the company only cares about profits before thinking about users.
In the early 2000s, competitors began to hit hard on Microsoft's monopoly position. Google launched the search market with the slogan 'Don't be the devil' and Apple started the 'Get a Mac' campaign in the computer market in 2005.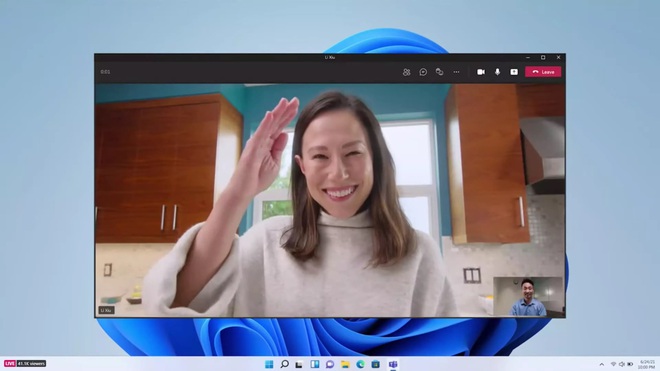 Microsoft brings Teams to Windows 11 to expand the ecosystem even further.
Things started to change in 2015, Google changed its tagline to 'Do the right thing' in front of exclusive slogans aimed at the search giant itself. And Apple is also suffering with investigations into the App Store in the US and Europe, fueled by rivals such as IAC, Spotify or Epic Games.
Meanwhile, since 2014, Microsoft has pursued a new strategy with new captain Satya Nadella. The CEO, then 47 years old, began to soften with partners, competitors and even internal departments.
And now with Windows 11, Microsoft has the opportunity to join the crowd instead of standing on the opposite side. After testing this summer, Microsoft plans to release Windows 11 later this year, possibly around the same time Apple updates a new version of the operating system for iPhones, iPads, and Macs.
"The east wind has arrived," said Lopez Research analyst Maribel Lopez. After a very long time, Microsoft was more open, easy to grow with hundreds of millions of personal computers consumed. Even the weakness in the smartphone segment is now gradually being filled when the power of mobile chips is equal to and even better than that of PCs.
"But it won't be easy to beat Apple," he said. Indicating that the war will continue for many years when Apple still has two powerful weapons in hand, iOS and MacOS.
Next Windows
In the 90s, Microsoft had a mission to put a computer on every home's desk. By 2015, that mission was done, and now Microsoft wants people to put a computer in their pocket.
So what's next? Nadella wants to empower every organization and individual on this planet. It's quite odd to think of Microsoft as a company whose products make other companies successful.
But Microsoft won't completely forget the old one. In her keynote, Nadella not only wanted to defeat Apple's biggest enemy, but was actually very serious about her plan.
Microsoft will do everything to make Office run smoothly, Teams and other software work well on iPhone, iPad and Mac. But in return Apple rarely updates iTunes on Windows and still does not allow FaceTime on Windows.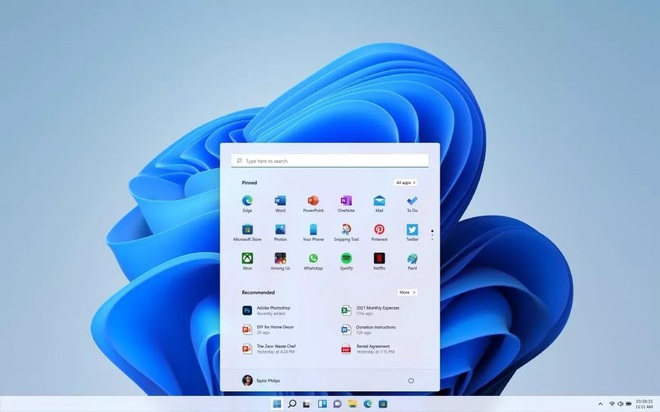 Windows 11 is a perfect cover for Microsoft in its battle with Apple.
Analysts said that Microsoft focused on hitting Apple to hide the cover inside. Apple is the focus of criticism for its monopoly and will be an echo for anyone who opposes Apple.
But attacking Apple is not enough to change people's perception. In 2001, 9 out of 10 computers on the planet used Windows. Today that number is 7 out of 10 according to StatCounter.
So Microsoft both wants to gain influence and distract people's attention against Apple. Many users will be forced to download Windows 11 or wait for IT to install it.
And what Microsoft does with Teams is similar to how Apple integrates FaceTime across all of its products. But Microsoft clearly wants to create its own identity by 'opening up' Windows.
"We are building for the next decade and beyond. This is the first version of Windows in the new era," Microsoft CEO emphasized.
BILLIONCnet pig