On the evening of October 1, Microsoft released a new Surface Laptop Go notebook and an upgraded version of Surface Pro X. Surface Laptop Go is equipped with a 12.45-inch display, has a thin body and a stylish design, is equipped with Intel's tenth-generation Core processor, and starts at $549.
Last month, there was news that Microsoft is preparing a Surface Laptop with a smaller screen size and a more affordable price. It is expected to be released in October. On the evening of October 1st, Beijing time, it really came: the new Surface Laptop Go was officially unveiled! This model has an excellent design and a more affordable price, further expanding the Surface hardware sequence. At the same time, the newly upgraded Surface Pro X was also officially announced, bringing an enhanced application experience.
· Equipped with 12.45-Inch display Surface Laptop Go
Just like the Surface Go and the Surface Pro, it can be seen from the name that the Surface Laptop Go is almost like a mini version of the Surface Laptop. The Surface Laptop Go is the lightest Surface Laptop Microsoft to date. Three colors of sandstone gold are available. The body size is 278.18mm*205.67mm*15.69mm, and the weight is only 1.11kg. Surface Laptop Go is equipped with a 12.45-inch PixelSense display with a 3:2 ratio, a resolution of 1536*1024 (148PPI), and supports ten-point touch.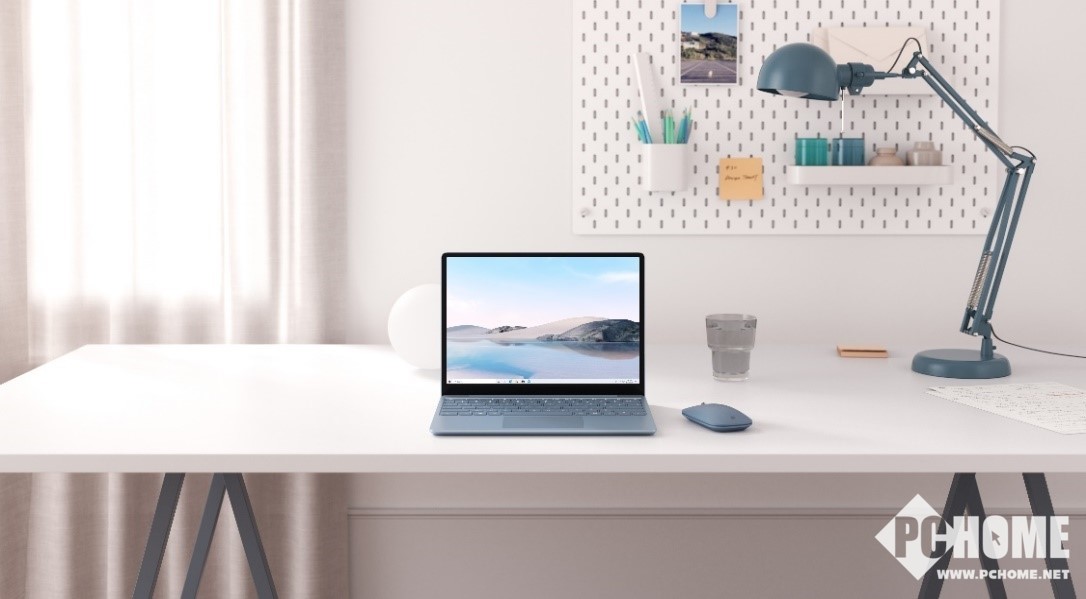 In terms of hardware configuration, Surface Laptop Go is equipped with a tenth-generation Intel Core i5 quad-core processor, providing up to 16GB of memory and 256GB of storage space. Built-in 720p HD camera and matrix far-field dual microphones, equipped with Omnisonic speakers, support Dolby sound. In terms of expansion interface, Surface Laptop Go provides USB-A and USB-C ports, 3.5mm audio jack and Surface Connect port, and is equipped with a fingerprint recognition power button, with up to 13 hours of battery life.
Surface Laptop Go is pre-installed with Windows 10 Home Edition operating system in S mode, and is pre-installed with Office 2019 home and student editions worth 748 yuan. The Surface Laptop Go starts at 549 US dollars, which is approximately RMB 3727. The domestic market is expected Officially listed in November. As a thin and light notebook that integrates the excellent design and strong performance of the Surface Laptop, while being thinner and portable, and at a lower price, the Surface Laptop Go is expected to further expand the market share of the Surface notebook family.
A more powerful Surface Pro X equipped with a customized SQ2 processor
In October last year, Microsoft launched the Surface Pro X, as a Windows on ARM full-time connected notebook, designed for productivity users who need an Internet connection all the time. This time, Microsoft has brought a new upgraded Surface Pro X, the design is consistent with the previous generation, still using aluminum metal body, body size 287mm*208mm*7.3mm, single body weight is only 774g. The main upgrades include new application experience, enhanced performance and new bright platinum color.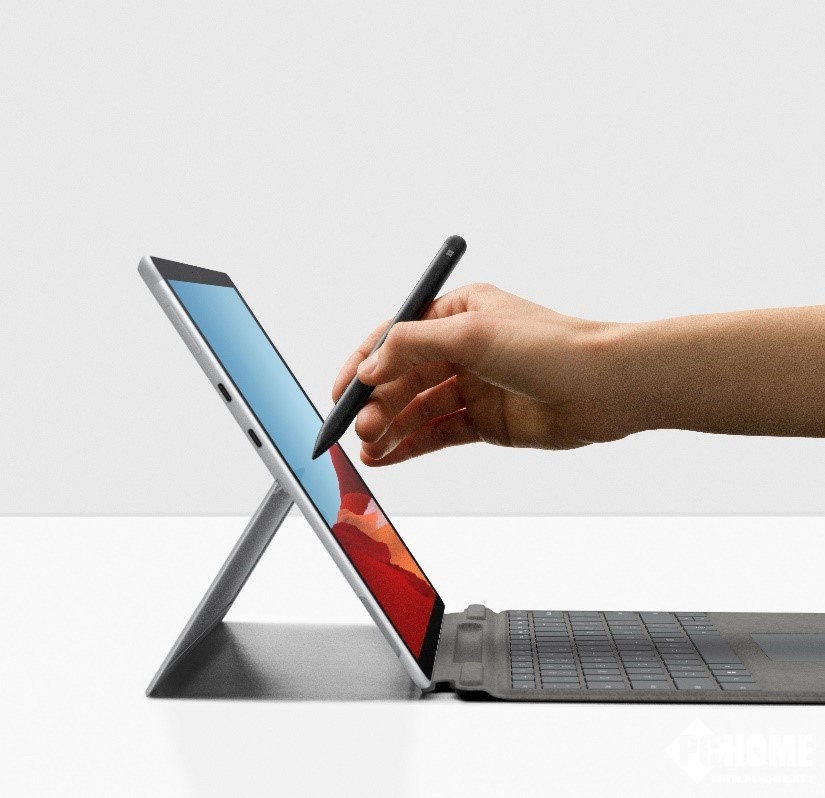 The new Surface Pro X is equipped with a 13-inch PixelSense touch display, equipped with an SQ2 processor customized with Qualcomm, and integrated with Adreno 690 GPU, bringing stronger performance. In terms of storage, the highest configuration is 16GB LPDDR4x memory and 512GB SSD. Microsoft has also optimized the new version for Windows on ARM to make Microsoft Edge and Microsoft Teams applications run faster, and announced plans to extend support for running x64 applications.
The new Surface Pro X has an enhanced connection to the LTE network, up to 15 hours of battery life. In addition, Microsoft has added three new colors to the special version of the professional keyboard cover with ultra-thin stylus: bright platinum, ice crystal blue and bobby red. The official starting price of the new Surface Pro X is US$1499.99, which is approximately RMB 10,184. The official launch time and price in the domestic market have not been announced.
In addition, Microsoft also brought a series of Surface accessories products. Microsoft Designer Compact Keyboard is a slim, elegantly designed keyboard optimized for modern productivity needs. It supports Bluetooth connection, can seamlessly switch between three different devices, has a battery life of up to 2 years, and costs $69.99.
The second Microsoft Number Pad is a small and elegant external numeric keyboard that supports Bluetooth connection, which is convenient for users to increase the input efficiency of the Surface in scenarios where they need to enter numbers frequently. The price is US$24.99.
The Microsoft 4K wireless display adapter can project the screen of a Windows PC to a large screen in an easier way. It supports up to 4K resolution and costs $69.99.
The last new accessory is Microsoft's wireless simple and precise mouse. It has a lightweight design, a comfortable finger rest, two customizable buttons and a variety of optional colors. It supports wireless connection and costs $49.99.
.