In the framework of the Snapdragon Tech Summit 2019 event in early December 2019, Qualcomm has launched the Snapdragon 7c chip, a new CPU model designed specifically for ARM laptops. Snapdragon 7c has Kryo 469 CPU architecture, Adreno 618 GPU, and has 25% higher performance and twice the battery saving compared to competitors in the same segment.
Basically, Snapdragon 7c is a low-cost ARM CPU launched by Snapdragon with the expectation to bring a new breeze to the popular Windows laptop market which is showing signs of saturation. And after just over a month, there were the first laptops running Snapdragon 7c, which are two products from Microsoft.
Specifically, in the framework of the BETT 2020 trade and information technology marketing exhibition taking place in the UK, Microsoft made many announcements related to its plans for the education market this year. . Of course, including a range of new partner PC models, including two ARM laptops using Snapdragon 7c at extremely reasonable prices.
These two PC models are named JP.IK Turn T101 and Positivo Wise N1212S, with starting prices respectively USD 299 (about VND 7,000,000) and USD 575 (about VND 13,500,000). Microsoft has not revealed many details about these two laptops, but there are two factors that can be confirmed, that is the ability to support mobile connectivity (4G LTE) and battery life up to 1 day of continuous use. profane.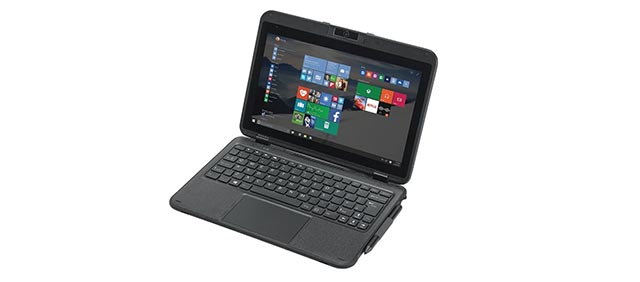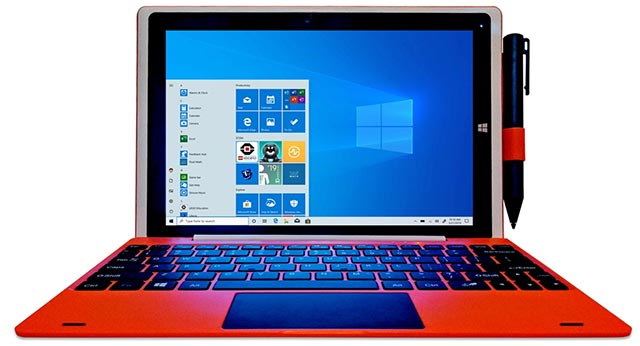 Although not much information about the configuration, but such a price is extremely good for a laptop model that supports mobile connectivity. For an Intel-powered PC model, normally you will pay more than $ 100 for a mobile modem, which is up to 1/3 of the price of Turn T101.
Education will be one of Microsoft's strategic businesses in the near future. Previously, Redmond Company also signed a decision to cooperate with JP.IK to develop Community Learning Centers in more than 130 countries and territories around the world, devices such as Turn T101 and Positivo Wise N1212S will be equipped in this type of educational facilities.
.