xCloud, Microsoft's cloud gaming service, makes the Xbox and Game Pass ecosystem accessible to everyone.
For Xbox, the new generation marks a new era in the world of gaming. After a very complicated Xbox One generation faced with the immense success of the PlayStation 4, Microsoft had to react. And the least we can say is that Xbox has proven to be aware of its shortcomings. Xbox has indeed pivoted on a strategy based both on exclusives, which should arrive en masse within 2 or 3 years, and the ecosystem, with the Xbox Game Pass which is increasingly talked about. But behind this Xbox Game Pass is xCloud. This service could be a decisive asset and place Xbox in pole position in the emerging cloud gaming sector.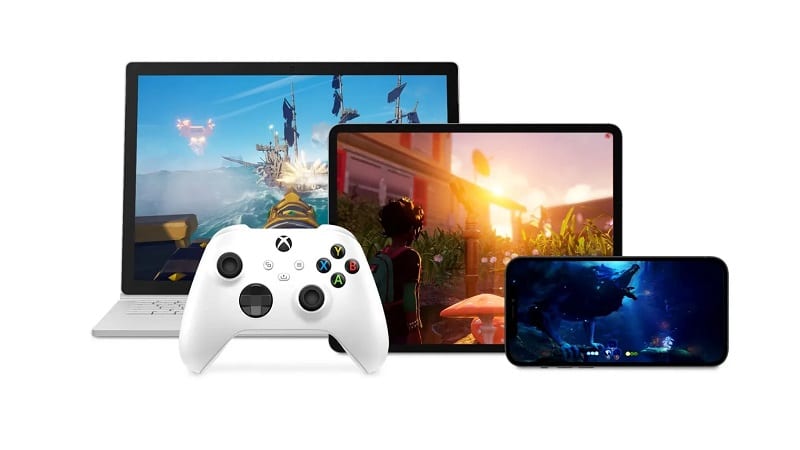 While the Xbox Series X is off to a very good start, everyone has understood that Xbox is not going to focus solely on the hardware. With The Xbox Game Pass, Microsoft is also and mainly focusing on the service aspect. However, Game Pass still requires an Xbox console or PC to be used. This is where xCloud comes in, the cloud gaming service that is flooding smartphones, and will soon arrive on smart TVs. With this service, Xbox hopes to reach customers who escape the console market. All while improving the versatility of the Xbox ecosystem for gamers.
xCloud: Xbox intends to conquer the Android, iOS, macOS and Windows markets in the cloud gaming segment
Since last April, the cloud gaming service has been in closed beta on iOS, Mac and PC. The service is now available to Xbox Game Pass Ultimate subscribers on Windows 10 (via Microsoft Edge and Google Chrome), iOS (via Safari), and macOS (via Edge and Safari). The service is therefore officially launching on these platforms in 22 countries, including France.
The Xbox Game Pass Ultimate, gives free access to more than 100 games, either offline on Xbox or PC, or therefore in cloud gaming via Android, iOS, macOS et Windows 10. The games can be played through a wide range of controllers, connected via Bluetooth or USB. On iOS, you will have to go through Safari, and the service will offer either joystick control, or via touch. After the many obstacles to be able to offer the service on iOS, the Redmond firm has finally succeeded in finding a way to circumvent the constraints of the App Store.
Best of all, xCloud now uses the architecture of the Xbox Series X. Thus, games can be streamed in 1080p at 60 frames per second if the quality of the internet connection is sufficient. We recently shared that Xbox was testing cloud gaming at 1080p, so it's now true. Xbox has just taken an important step in the execution of its new strategy, which looks very promising.
Streaming: Google Stadia, GeForce Now, Microsoft xCloud, which Cloud Gaming offer to choose?
Source : theverge.com


Alex Herbil