Xiaomi will launch some new products in Beijing, China on November 5. Products include Mi CC9 Pro, Mi Watch and the new Xiaomi Mi TV. Xiaomi has released some key details of Mi CC9 Pro. The company has confirmed that Mi CC9 Pro will be equipped with a 108MP camera, five cameras on the back, an in-display fingerprint sensor, etc. The company has now revealed some details about Mi Watch.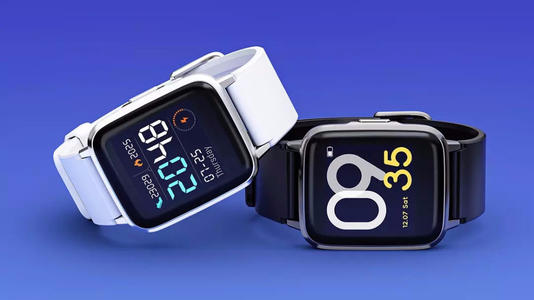 Before the release, Xiaomi revealed the rendering of Mi Watch. The rendering reveals the complete design of the smartwatch, which looks a lot like an Apple Watch with a square dial.
The rendering (see main image) shows Mi Watch in two color options-black and white. Overall, the design of Mi Watch is inspired by Apple Watch. Not only the screen of the watch but also the strap is similar to the Apple Watch. Overall, Mi Watch has a simple design. The rendering further reveals that Mi Watch will be equipped with an Always-on display.
Before the release, some real-time images of Mi Watch have also been leaked. In the live image, the black variant of Mi Watch is shown. Unlike the display of Mi Bands, the screen of the upcoming Mi Watch is large enough. It can be said with certainty that Mi Watch will bring users a good viewing and reading experience. This also means that users will be able to easily read messages, WhatsApp chats and emails on Mi Watch.
Xiaomi revealed through other trailers in the past that Xiaomi watches will be equipped with smart features, such as answering calls, playing music, and browsing the Internet. Similar to Mi Band, users will most likely be able to control Mi Watch with the help of the Mi Fit app available on the Google Play Store and Apple App Store. Xiaomi has not disclosed other details about Mi Watch.
In addition to Xiaomi watches, Xiaomi will also launch two other products, including Xiaomi CC9 Pro and Xiaomi smartTV.
Solemnly declare: The copyright of this article belongs to the original author. The reprinted article is only for the purpose of disseminating more information. If the author's information is incorrectly marked, please contact us to modify or delete it as soon as possible. Thank you.
.