At the event reported live in China, in addition to its latest flagship phones, Mi 10 and Mi 10 Pro, Xiaomi also introduced many of its new products. One of them is the high-end wifi router Mi AIoT Router AX3600.
This premium router is equipped with Qualcomm's IPQ8071A processor (4 Cortex-A53 cores, clocked at 1.0GHz). Mi AIoT Router AX3600 also has 512MB of RAM, 256MB of internal memory, a 1.7GHz dual-core dedicated neural processing unit (NPU) that helps optimize the user's network speed.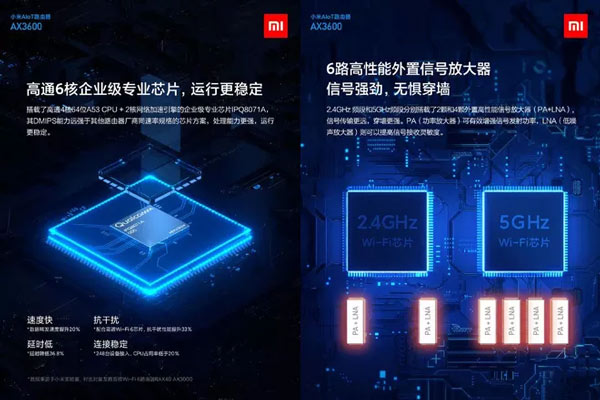 According to Xiaomi, Mi AIoT Router AX3600 can download up to 248 connected devices at the same time. This router has a total of 7 antennas including: 5 antennas for 5GHz band, 1 antenna for IoT devices and 1 2.4GHz antenna. It supports connecting with other devices through both 2.4GHz and 5GHz bands. The AIoT antenna supports dual frequencies and provides speeds of up to 150Mbps for IoT devices, 155% faster than the previously introduced Mi Router AC1200.
Xiaomi's new router also supports OFDMA technology, which allows sending data to multiple terminals (must also support OFDMA) with just one line.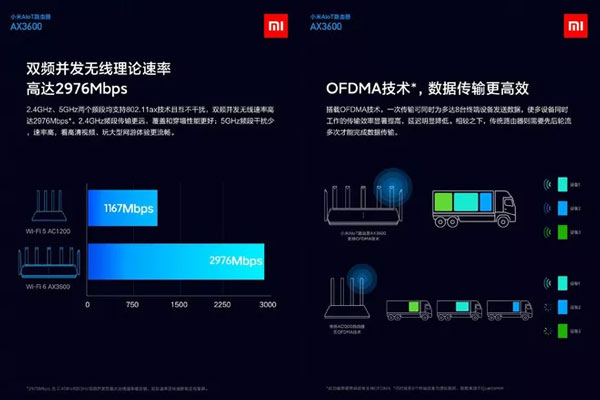 Mi AIoT Router AX3600 can connect with MIJIA application and configure connection with surrounding IoT devices with just one touch. When a device is connected or disconnected from the network, users can receive real-time notifications via wifi App version 5.0 or higher.
Mi AIoT Router AX3600 supports WPA3 and IPv6 security protocols. The back of the device has 4 ethernet ports. This router is sold with 12V 2A adapter. The retail price of Mi AIoT Router AX3600 is 599 CNY (about 1.99 million VND), which can be pre-ordered on Xiaomi's official website, but it is not clear when it will be sold.
Xiaomi released a sterilizer, which can kill the nCoV virus
Top 5 best Xiaomi WiFi routers
.