Maintain the core values ​​of MHI air conditioners
MHI's two new product lines both retain the core values ​​that the brand has always pursued: fast cooling, durability, energy saving, and at the same time integrating many new features that are safe for health. user's health.
Specifically, both of these product lines are equipped with MHI's unique Jet Engine technology – based on the "Jet Flow" principle and the ability to calculate the dynamics of jet engine technology in manufacturing. aircraft wings, for strong cooling capacity but power consumption is lowered to the lowest, effectively saving energy.
In addition, the DC PAM inverter technology helps both new air conditioners of MHI have the ability to save electricity, increase the fastest and strongest cooling performance, to meet most of the needs of Vietnamese consumers.
At the same time, 3D Auto air-swing technology is also integrated on these two product lines, providing natural and flexible cooling throughout the room, providing superior cooling and saving electricity up to 70%. .
MHI air conditioner ZSS-W5 . series
This is the most luxurious product line in MHI's 2-way inverter series, equipped with all the company's most advanced features and technologies.
The ZSS-W5 indoor unit can be used in conjunction with the R32 or R410A gas outdoor unit, in addition, this product line can be used in wall-mounted or multi-connect MULTI form, depending on the different needs of users. use.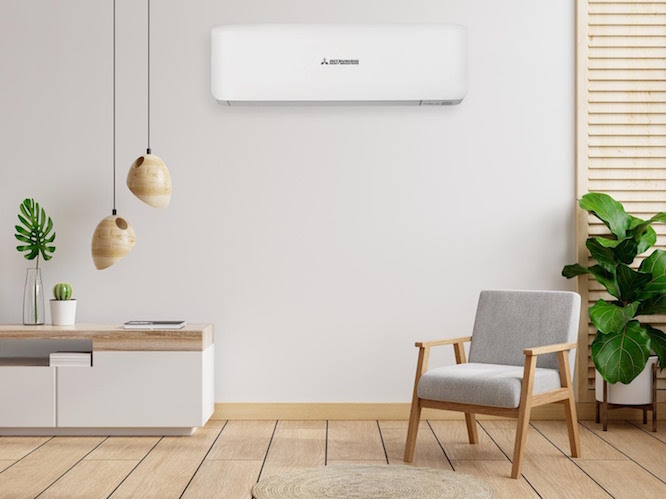 Image ZSS-W5
In addition to the core values ​​of MHI, the air conditioner products in the ZSS-W5 series are also capable of keeping the air fresh with a deodorizing filter, which helps to prevent unpleasant odors such as tobacco, odors. socks, fishy odors, musty odors, etc., combined with a deodorizing filter to kill odors effectively This filter is also very easy to clean by rinsing with water and drying without needing to be replaced.
In addition, the ZSS-W5 is equipped with an allergen-reducing and cleaning filter. Accordingly, microscopic molecules such as pollen, dust particles, and other agents such as cat hair are retained and then neutralized at this filter. At the same time, the filter also has the function of blocking allergens by controlling temperature and humidity.
To cater for many different room sizes, ZSS-W5 has 3 power ranges of 1 HP, 1.5 HP and 2 HP, to suit the diverse needs of users.
Air conditioner MHI series YXS-W5
If ZSS-W5 is the most advanced 2-way inverter product line, then YXS-W5 is the most luxurious air conditioner in MHI's 1-way inverter series.
The highlight of the YXS-W5 air conditioner series is the super power saving feature, which has a 5-star energy label. In particular, the CSPF (Cooling Seasonal Performance Factor) energy efficiency index is up to 6.59 – the highest of all MHI air conditioners ever (the higher this index, the better the ability to save electricity). .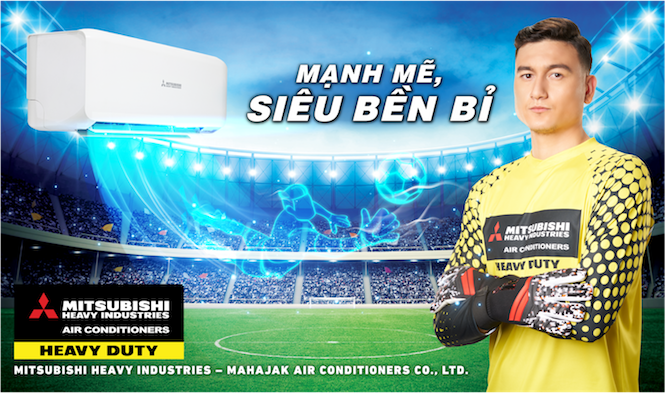 Image YXS-W5
The YXS-W5 air conditioner series is equipped with a natural alkaline Enzyme filter, which attacks and destroys bacteria right at the microbial filter with a natural structure, inhibits the growth of mold, and brings a clean atmosphere. Fresh air, pure and safe for health.
In addition, the body of the YXS-W5 air conditioner series is also covered with tourmaline stone that is capable of emitting negative ions for 24 hours even when the machine is not in operation. This helps users feel comfortable, relaxed, reduce stress and reduce the possibility of disease.
MHI's YXS-W5 product line has 4 power ranges of 1 HP, 1.5 HP, 2 HP and 2.5 HP, making it easy for users to choose the right product for their needs.
With the launch of two new product lines ZSS-W5 and YXS-W5, MHI has brought a series of unexpected experiences and outstanding technology to customers this summer. Hopefully in the future, MHI will continue to launch air conditioners that bring more advanced features to Vietnamese consumers.
.