Only a few days after returning home, the Mercedes-AMG G63 Brabus SUV appeared on the streets of the red phoenix city. Reportedly, the owner of the car also owns two other super products, Ferrari 812 Superfast and Lamborghini Urus.
Recently, the third Brabus Mercedes-AMG G63 SUV has arrived in Vietnam (Brabus 800 Widestar) by a private importer. The owner of the car is also a notorious car player "Land of the Port".
Despite being the third Brabus G63 in Vietnam, this is the second Brabus 800 Widestar in the country. In terms of interior, this is a "unique" space with luxurious and luxurious Hermes style interior space.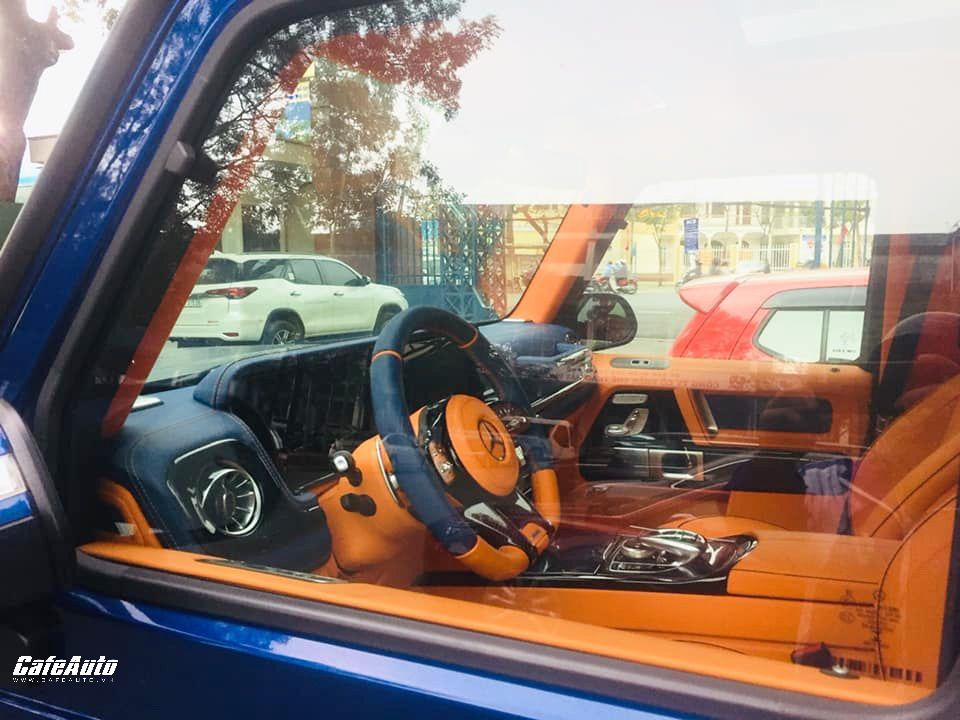 Referring to the Brabus 800 Widestar, car enthusiasts can immediately think of the rugged and taciturn appearance of the "tank" style of the Brabus house with a series of carbon fiber details.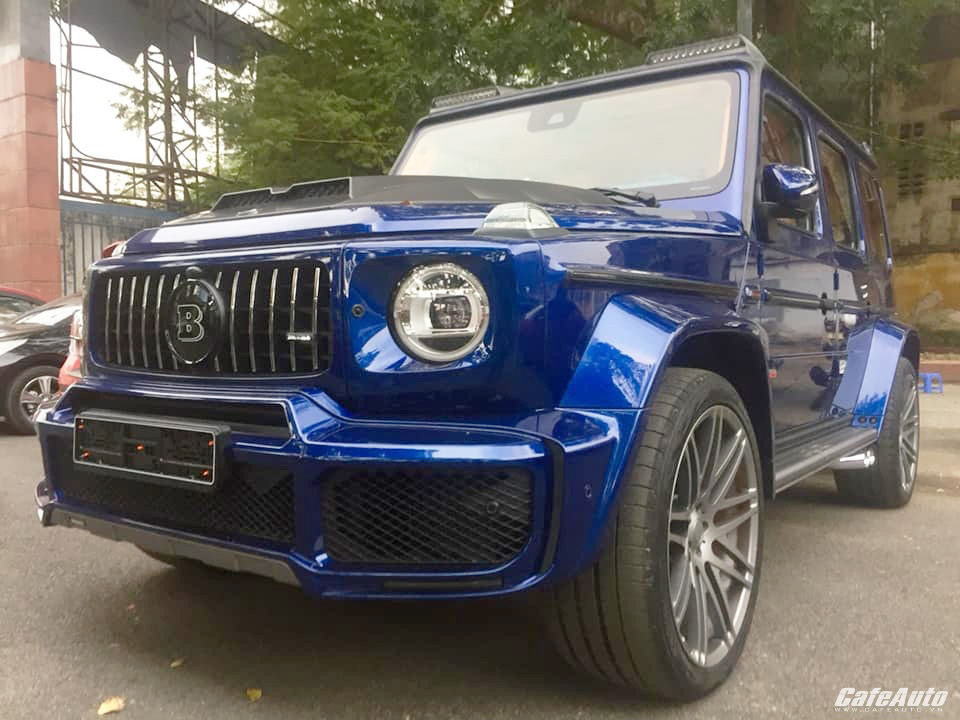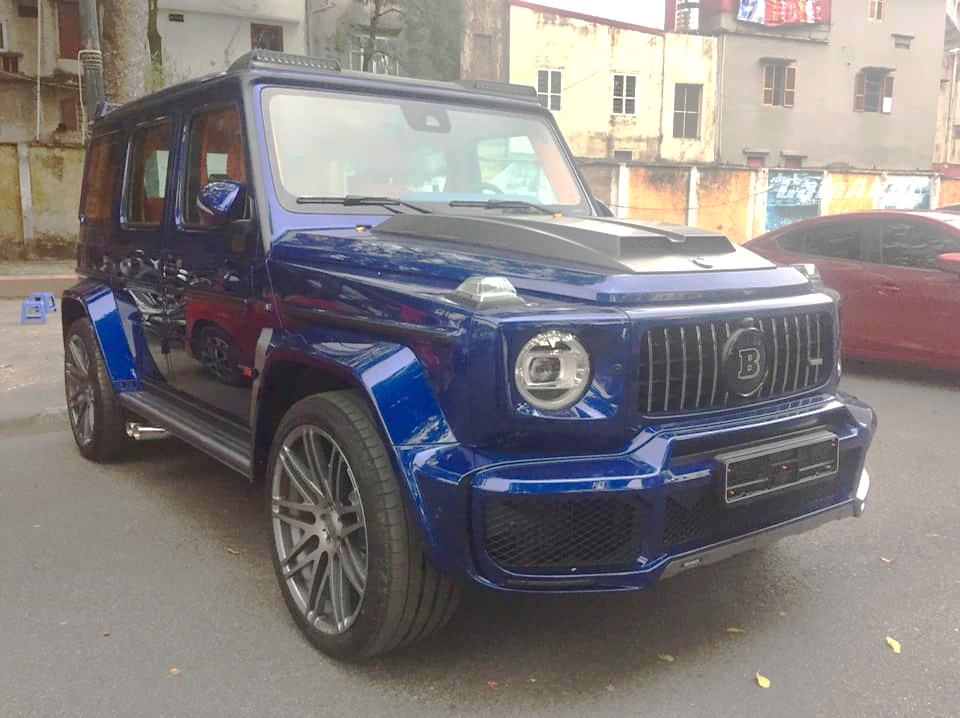 This G63 Brabus is unique because it owns the fancy Brilliant Blue exterior paint, different from the traditional white / black basic paint colors.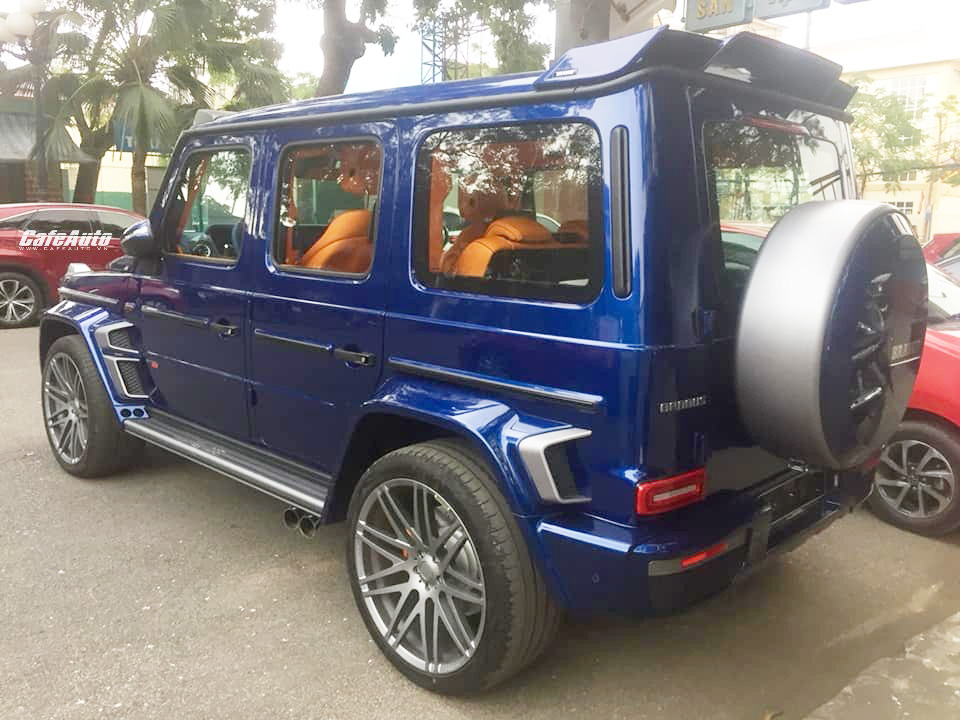 In addition, the Brabus 800 Widestar package is also equipped with a set of eye-catching 23-inch Brabus Platinum Edition Monoblack.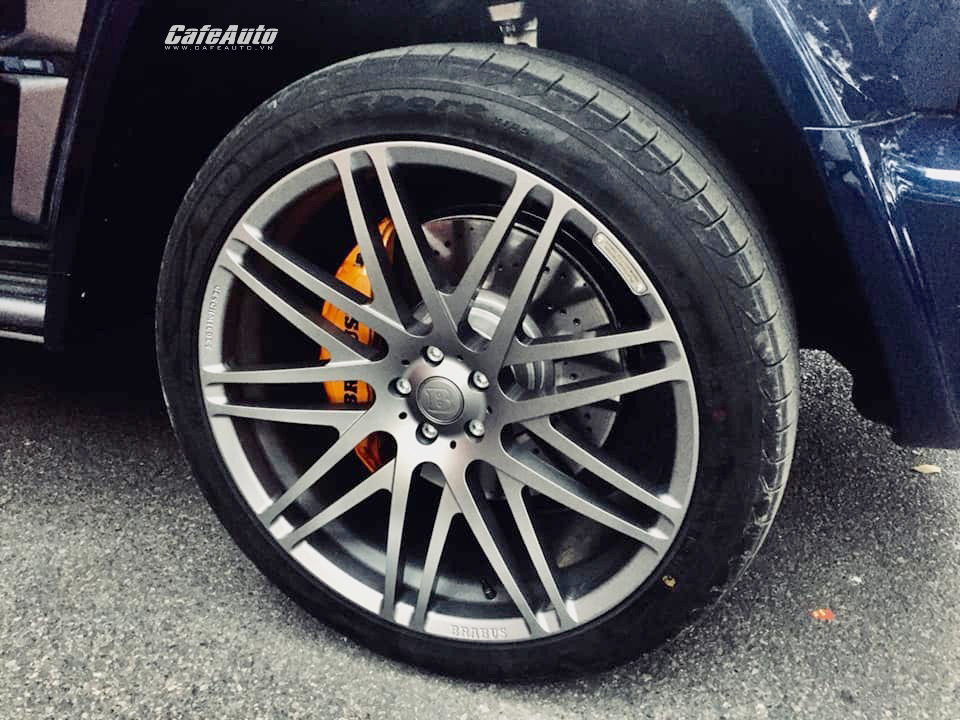 Brabus 800 Widestar contains luxury and class thanks to the cabin space is a bit "trendy" of Hermes. New and unique style comes from the combination of 2 special blue-orange skin tones.
Many comments commented that the color scheme in the interior of the Brabus 800 Widestar has the style of the Middle East.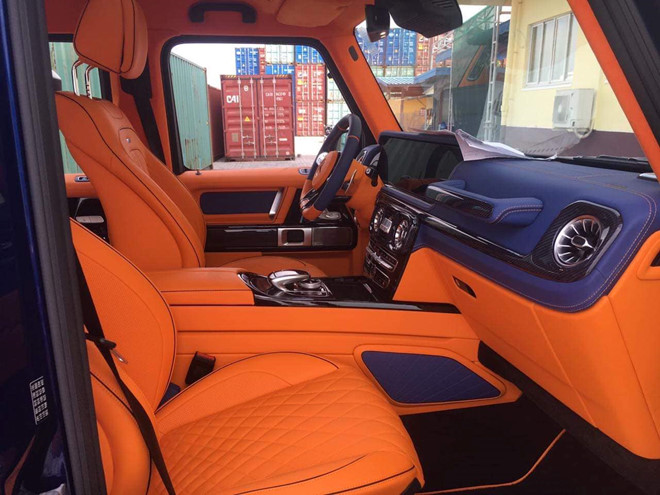 The standard twin-turbo V8 engine used on the Brabus 800 Widestar has a capacity of 4.0L. However, the power has been revised and increased by 212 horsepower, with the total capacity of the car up to 789 horsepower and 1,000 Nm of torque.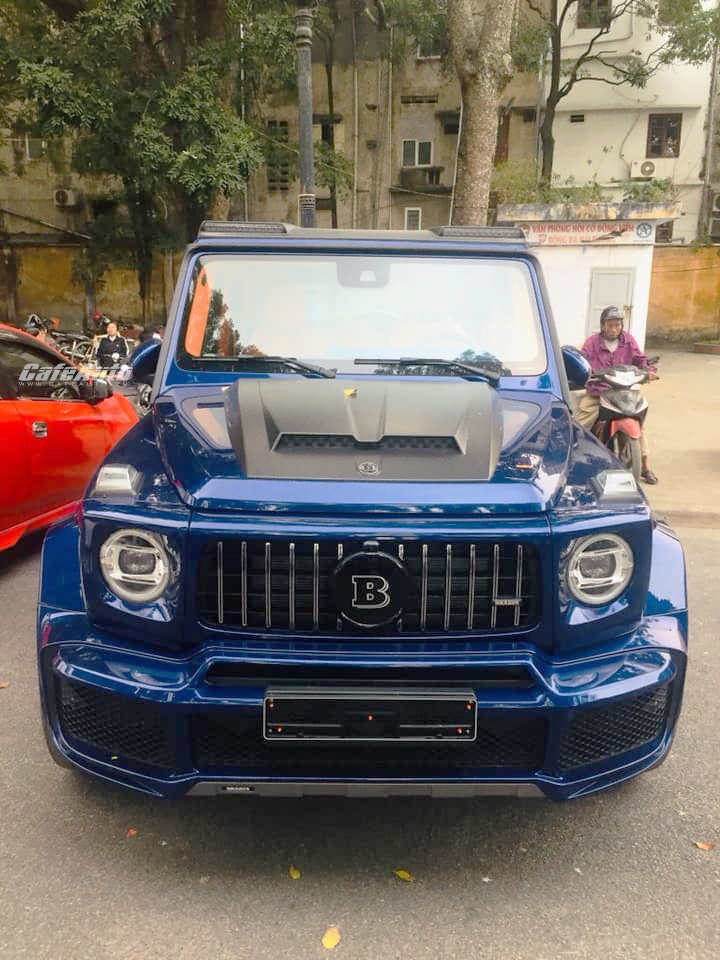 Thanks to the power on, it takes only 4.1 seconds to accelerate from 0 – 100 km / h before reaching a maximum speed of 240 km / h electronically, accompanied by it is a 9-speed automatic transmission modern.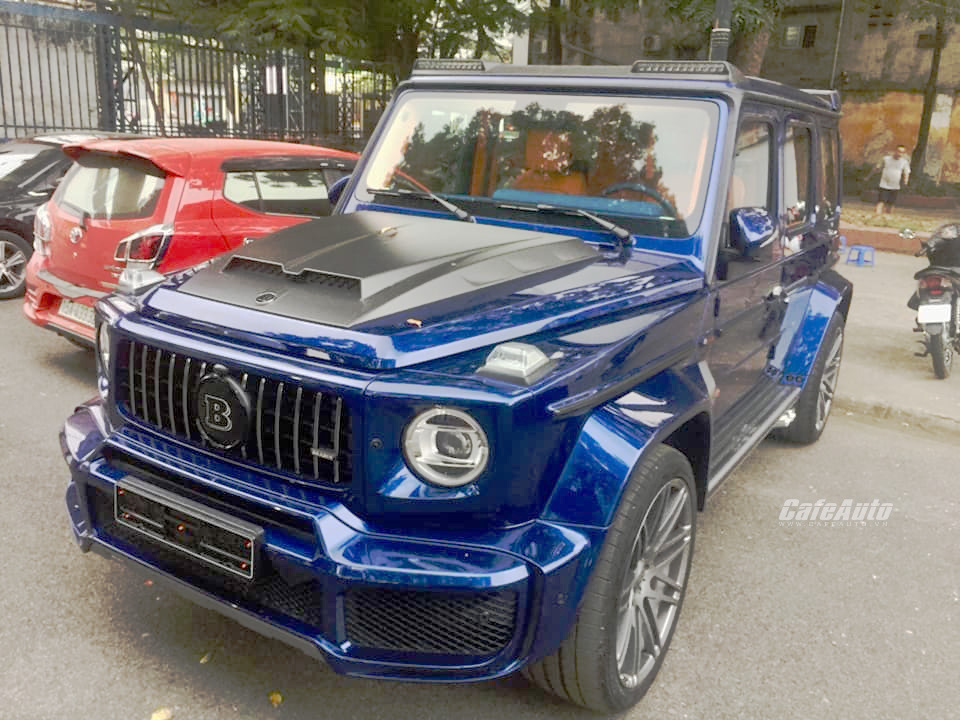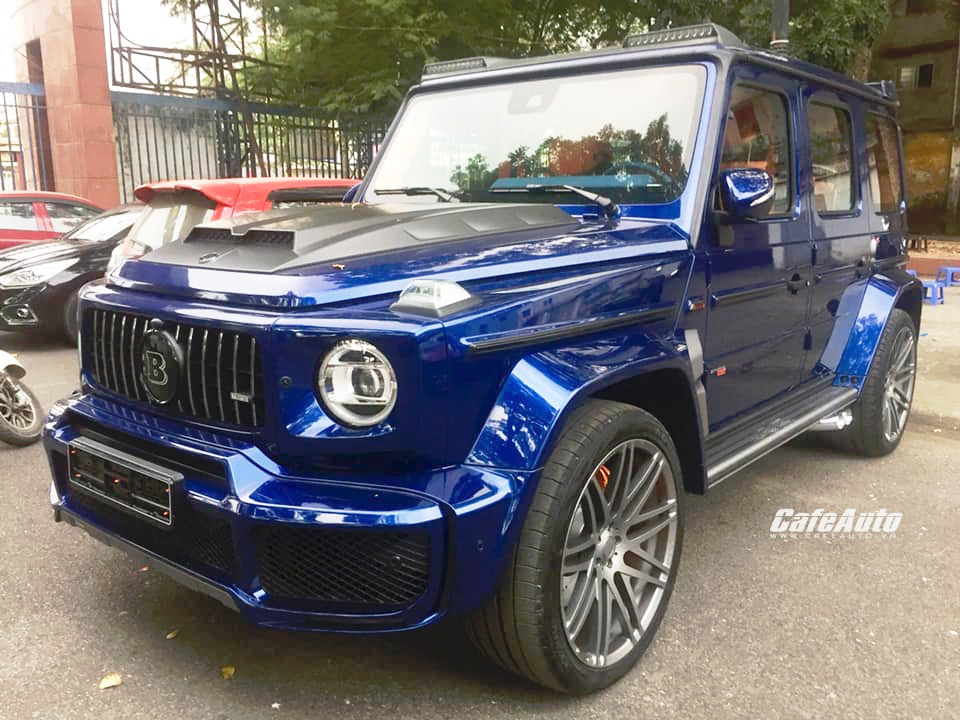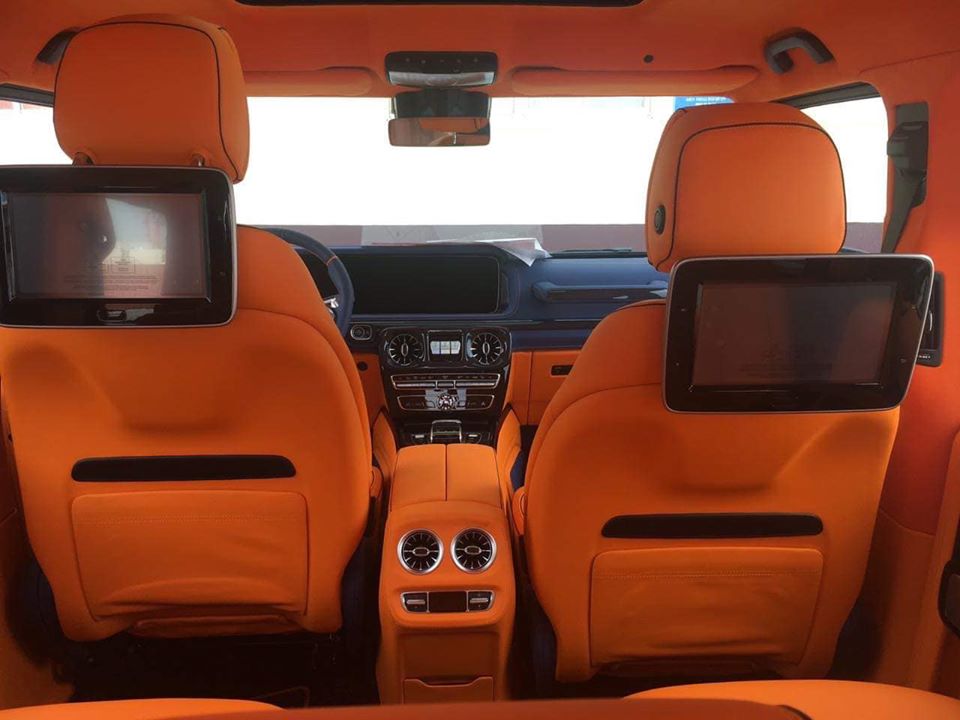 Photo: P.Diecast, Nghia Tran
.