The Machinist brand immediately launched the Zhankong F117-X notebook equipped with GeForce RTX 30 series display chips, with the highest configuration GeForce RTX 3070 and i7-10870H processors, which brings more powerful performance.
In the early hours of this morning, NVIDIA announced the GeForce RTX 30 series of graphics chips. It has a new NVIDIA Ampere architecture with 2nd generation RT Cores and 3rd generation Tensor Cores. It also ushered in a comprehensive upgrade in ray tracing, DLSS and AI. More than 70 laptops equipped with this series of graphics cards were unveiled. The Machinist brand also launched its new product Zhankong F117-X for the first time, equipped with GeForce RTX 3070 and GeForce RTX 3060 mobile GPUs.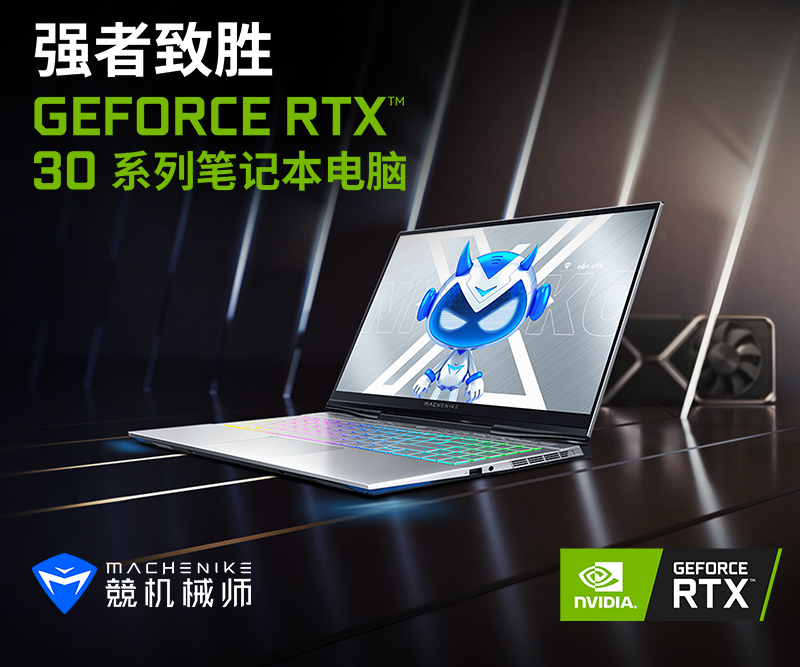 Machinist Zhankong F117-X is launched for high-end gaming players, taking into account high performance and portability. Zhankong F117-X debuts the flagship configuration up to GeForce RTX 3070 notebook GPU and i7-10870H processor. Among them, the GeForce RTX 30 series notebook GPU adopts the NVIDIA Ampere architecture SM multi-unit stream processor, which can bring twice the throughput and the best energy consumption ratio of FP32, and greatly improve the performance. The new dedicated RT Core is twice the throughput of the previous generation, and the new third-generation Tensor Core has twice the throughput of the previous generation. It can power NVIDIA DLSS to accelerate performance.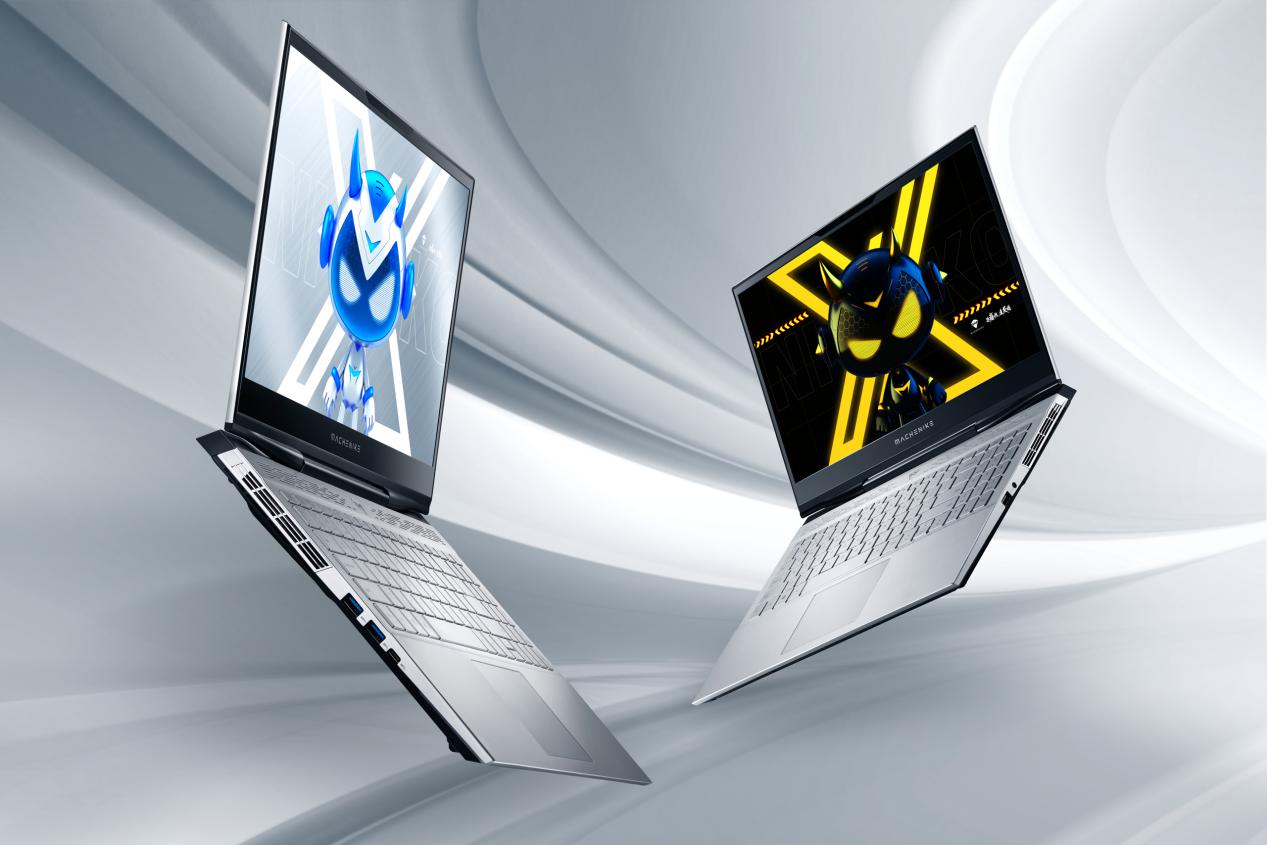 The A and C sides of the Machinist Zhankong F117-X are made of metal aluminum alloy, and the overall appearance is cool. The whole machine is about 2.3kg lighter and 20mm at its thinnest point. A brand-new concept RGB photoelectric mechanical logo has been specially created, which is full of color. The RGB light strips on both sides of the bottom are also the finishing touch.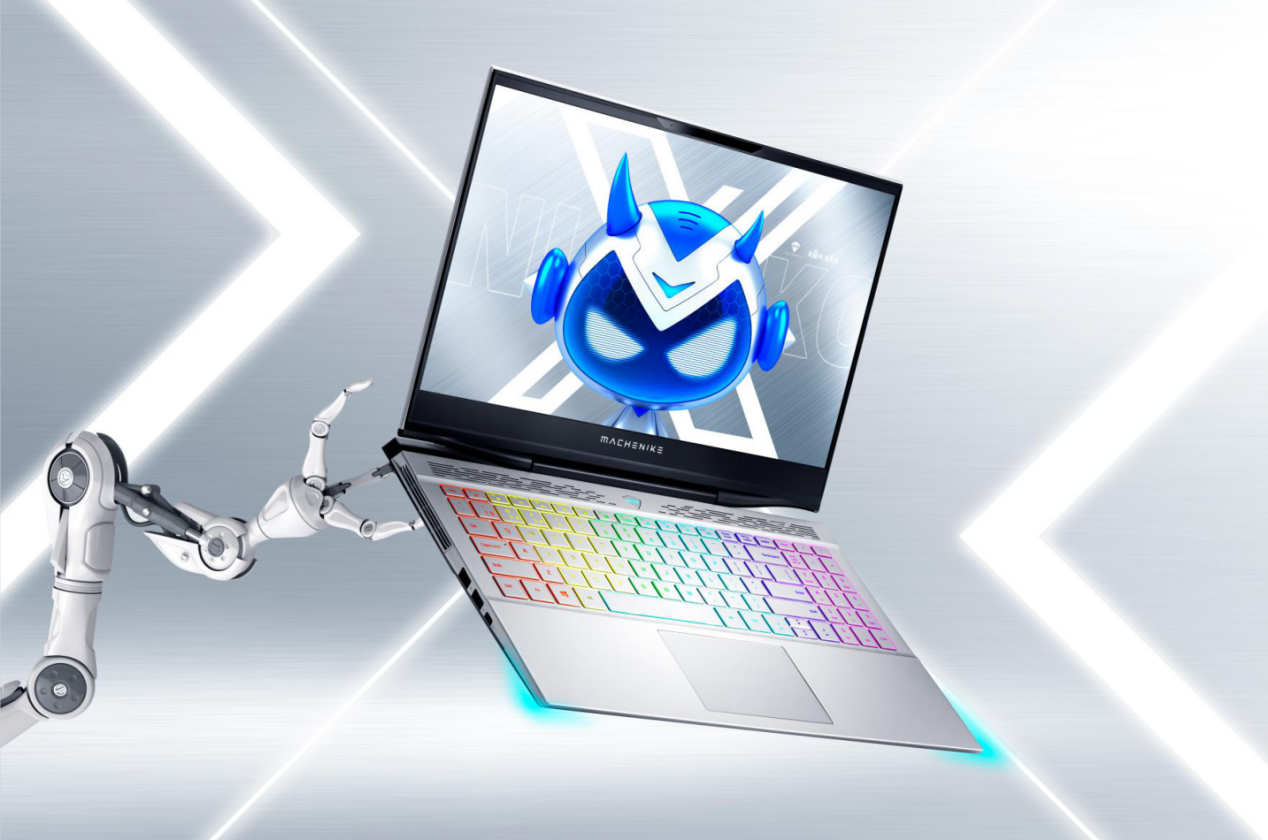 The Mechanic Zhankong F117-X screen uses a 15.6-inch 5.5mm narrow frame design with a screen-to-body ratio of 83.5%. The 240Hz high refresh rate gaming screen is used to bring the ultimate experience of fast response. Covering about 100% sRGB wide color gamut, professional-grade color rendering, more delicate color transition, rich and vivid picture layers. Currently, the Mechanic Zhankong F117-X has opened pre-sales on e-commerce channels, and interested users can go to learn more.
.