Vivid bass sound
Sound quality has always been the most appreciated factor in the high-end headphone market. And Galaxy Buds Pro delivers incredibly impressive sound quality with an 11mm woofer in each ear for stronger, sharper sound and a 6.5mm tweeter with smoother, quieter treble. . This provides the best audio experience for users every time they enjoy a vibrant hip hop tune or a melodious classical tune. This next generation wireless headset delivers balanced, more immersive sound than ever before, wherever the user is.
In particular, Galaxy Buds Pro can also separate the user's voice from unwanted sounds with three microphones and a voice recognition unit (Voice Pickup Unit _ VNU), ensuring the conversation is heard clearly without. noise. Specifically, one of the two external microphones has a high Signal to noise ratio (SNR) index, which helps to excel in eliminating background noise. Samsung has also integrated new wind noise cancellation technology (Wind Shield) into the Galaxy Buds Pro, along with a specially designed compact, snugly fitting, helping to minimize the area of ​​the ear canal being exposed to the wind, preventing wind noise. ensure the quality of the conversation is stable. Therefore, phone calls are clearer, even when the user is in unfavorable weather conditions and windy. With the new generation, the headset is not only for entertainment, listening to music, watching movies but also becoming a powerful assistant in creating quality conversations, connecting, communicating work and improving quality. life.
The smartest active noise cancellation (ANC) on the market
Galaxy Buds Pro is a product equipped with intelligent active noise cancellation (Intelligent Active Noise Canceling). This is the leading advanced technology that creates a noise-canceling wave with vibrations completely opposite to ambient noise, eliminating unwanted background noise, helping users feel and reward. Sound formula better. Especially when users need to focus on work – or want to immerse themselves in their own space – this feature can help reduce up to 99% of ambient noise. The new "Ambient Sound" mode also makes it possible for users to choose nearby audio amplification up to 20 decibels, meaning it can be completely customized and personalized to their needs. This feature is ideal for users who are always busy at home work but are babysitting or jogging in the city but still aware of the surrounding traffic.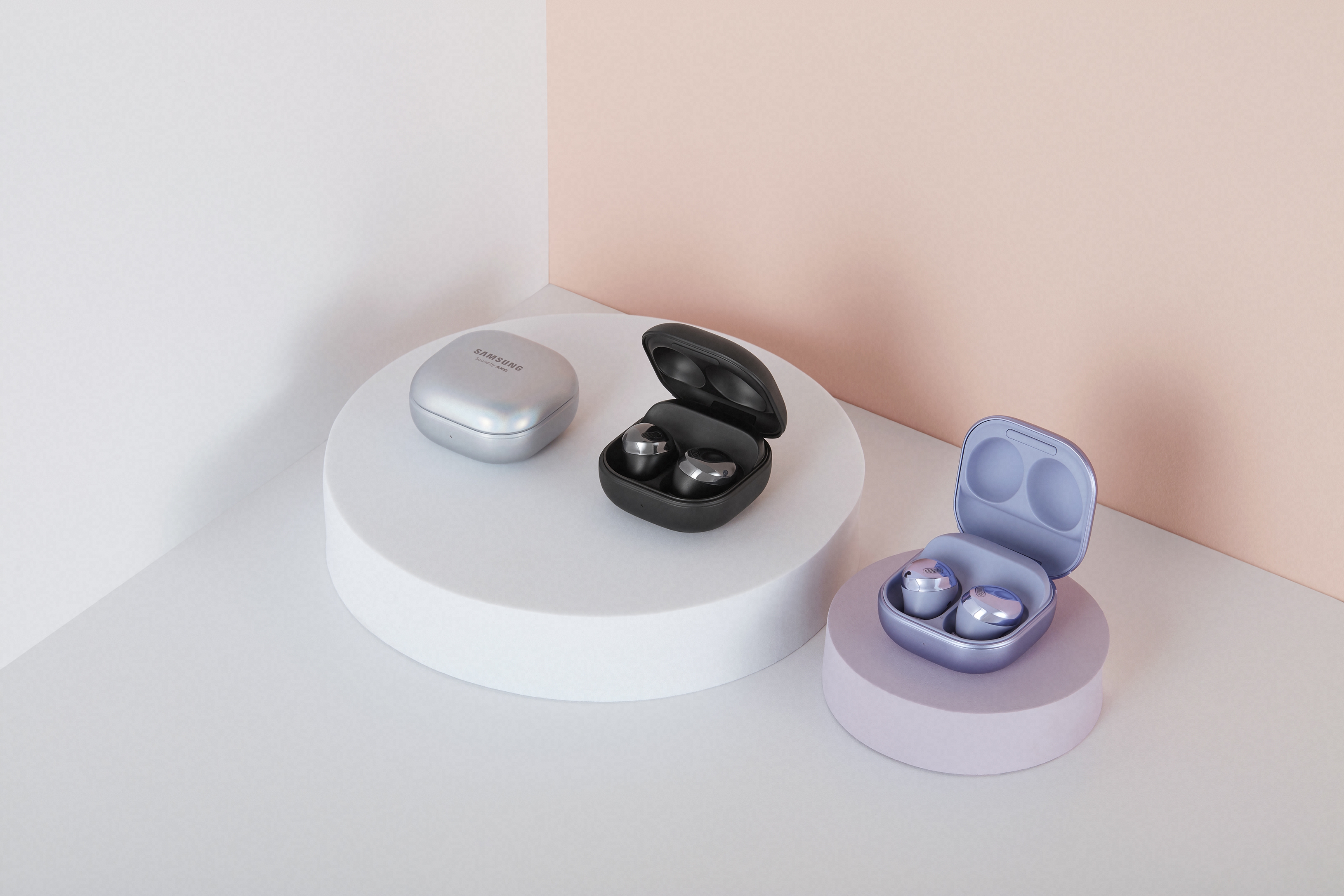 Moreover, the Galaxy Buds Pro also features automatic switching between active noise canceling (ANC) and ambient sound (Ambient Sound) thanks to the intelligent voice detection, which helps optimize your needs. User audio experience in modern life. Specifically, Galaxy Buds Pro can self-detect what the user is saying and automatically turn off the "Active Noise Cancellation" mode, record nearby sounds or amplify them. It also automatically reduces the music volume when the user wants to talk, even when using Ambient Sound or with the ANC turned off. Thus, with leading technology, Galaxy Buds Pro becomes the perfect new generation of headphones, helping listeners communicate more effectively even while enjoying music.
Seamless connection with Galaxy ecosystem
Galaxy Buds Pro is an integral part of the Galaxy ecosystem, providing a quick connection for the most seamless experience between devices ever. In addition, Galaxy Buds Pro also allows users to automatically switch the headphone connection between the Galaxy smartphone and tablet as they like without the need to manually adjust. For example, if a user is watching a video on a Galaxy Tab S7 with Galaxy Buds Pro and then receives a call on Galaxy S21, this feature will automatically pause the video, switch the connection to the phone so that the user can perform a call. show call. When finished, the headphones immediately reconnect to the tablet, playback the video and users can continue enjoying their entertainment.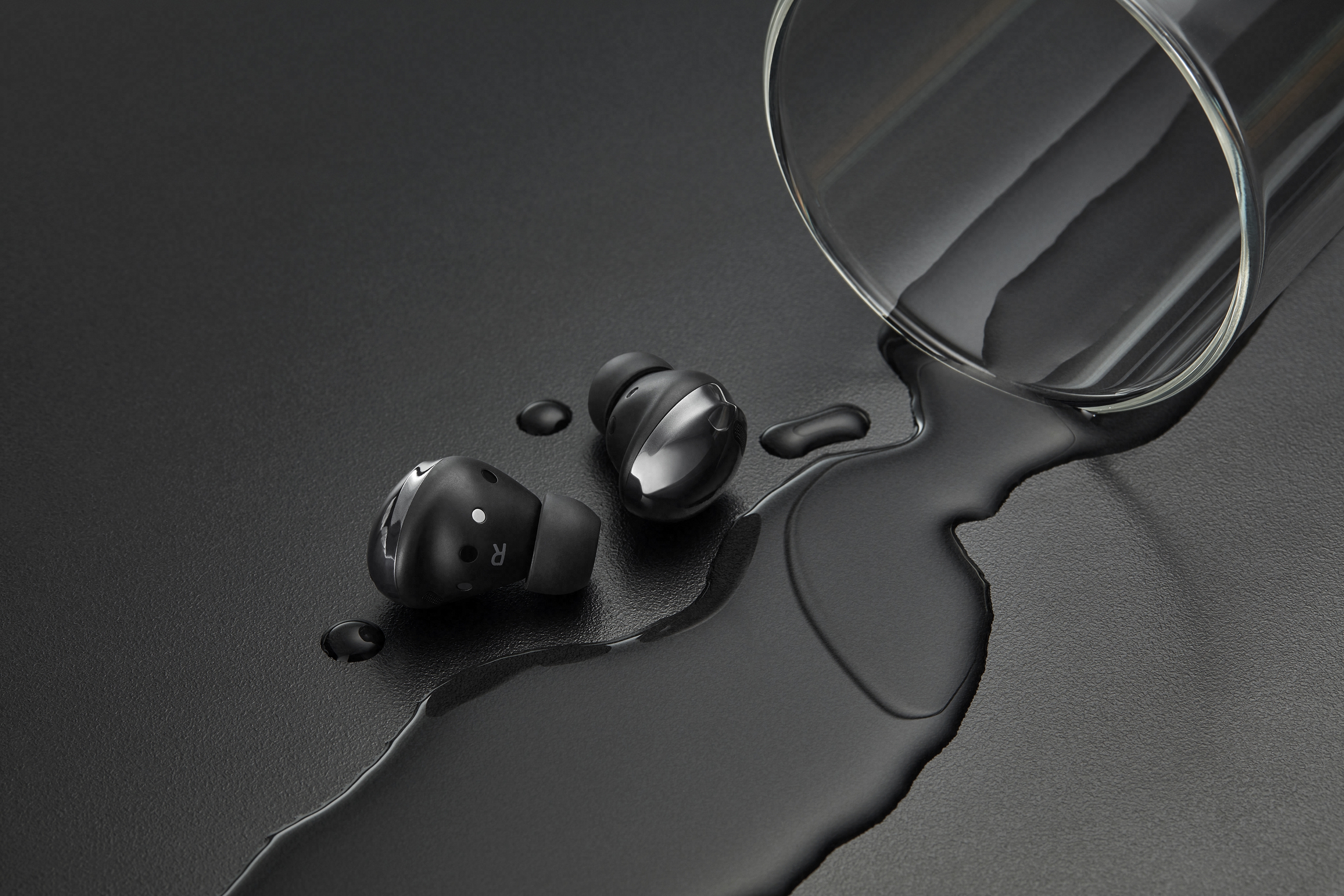 The Galaxy Buds Pro also expands the audio experience by connecting to other Galaxy devices – especially the Galaxy S21. Featuring 360 Audio (3D audio) and Dolby Head TrackingTM technology, allowing users to stay in the center at all times, Vloggers can clearly record their voice and ambient sound by how to sync the microphone on Galaxy Buds Pro and Galaxy S21. Galaxy Buds Pro also has Game Mode, which helps to minimize audio lag during use. Combined with the powerful performance of the Galaxy S21, this duo can deliver a better quality gaming and entertainment experience.
Battery is also an advantage of the Galaxy Buds Pro in this version. When fully charged, the device can last up to 8 hours and an additional 20 hours from the wireless charging case. Even when using the ANC, users can still use the device for 5 hours with an additional 13 hours from the charging box. If the battery runs out, users can completely use it within 1 hour after just five minutes of fast charging.
Stylish design with lots of features
Inspired by the innovative and iconic shape of Galaxy Buds Live, Galaxy Buds Pro features an improved design with more convenience. The shape of the tube-shaped earphones improves sound quality, making them more ear-tight thanks to an innovative ergonomic design. This new design also reduces the contact area between the ear canal and the headset, improving comfort and minimizing discomfort.
In addition, Galaxy Buds Pro is also equipped with water resistance up to IPX7, the highest water resistance standard in the Galaxy Buds line. In addition, the SmartThings Find feature built into Buds Pro makes it easy to locate one of the two headphones, even when the headset is out of Bluetooth range, completely out of view or misplaced. at a long distance. What's more, Galaxy Buds Pro uses 20% eco-friendly Post-Consumer Materials (PCM), which helps to save and cut down on annual waste.
Opening time to sell
Galaxy Buds Pro will be officially on sale on January 25, 2021 with new colors: Original Black and Random Silver and Passion Purple. The suggested retail price of this product is VND 4,990,000. Especially, in the period from January 15, 2021 to January 24, 2021, when you order Galaxy Buds Pro, users will be given a Marvel headset case (value: 500,000 VND) with The following incentives:
0% interest installment payment in 4 months
Discount 20% up to VND 1 million Through the Galaxy Gift App for owners of Samsung mobile phones or tablets.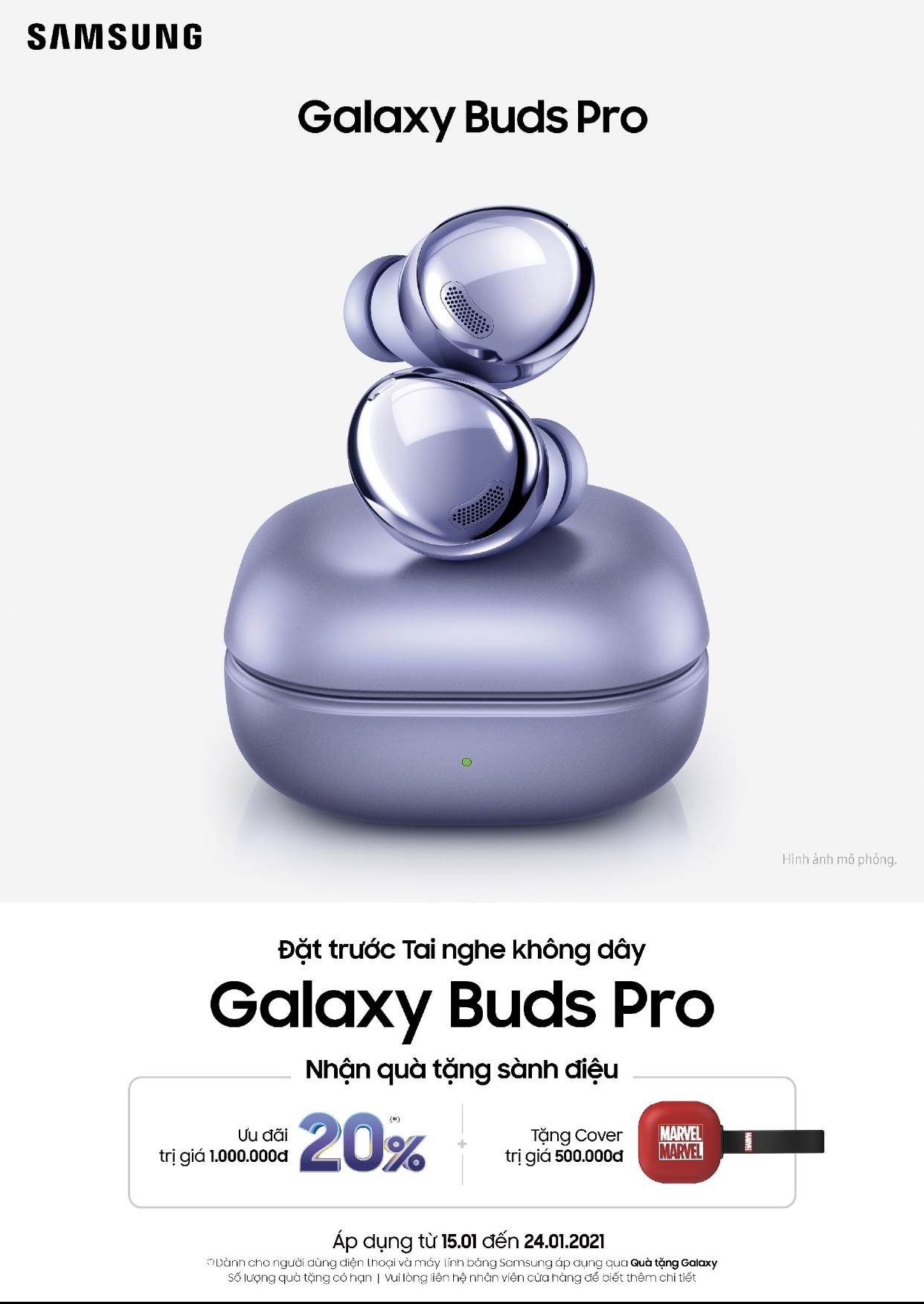 .