When it comes to logos and brands, we all want to think we're pretty knowledgeable. But remembering the logos that surround us every day can be harder than you think, as a study showed earlier this year. This survey may have happened a while ago, but we think it deserves more attention for being so hilarious.
Vanmonster Asked any 100 Britons to redraw some of the famous car logos from their memory, and the results ranged from precise, dramatic to fun. They also serve as an interesting look at which logo element is ingrained in public consciousness and which is more easily forgotten than the producers thought.
We'll start with perhaps the simplest logo on our list Vanmonster. Surely Audi's image of 4 intersecting rings (below) can not be forgotten, right? To be fair, the vast majority of participants had this right, and most of the mishaps involved in the ring (Audi and Olympic rings are similar). Opposite the drawings below, located on the right part (Vanmonster lists drawings from "most accurate" to "least accurate"), a few seem to be combining Audi and the Avengers. Maybe this mistake happened since they both started with the letter "A", we guess.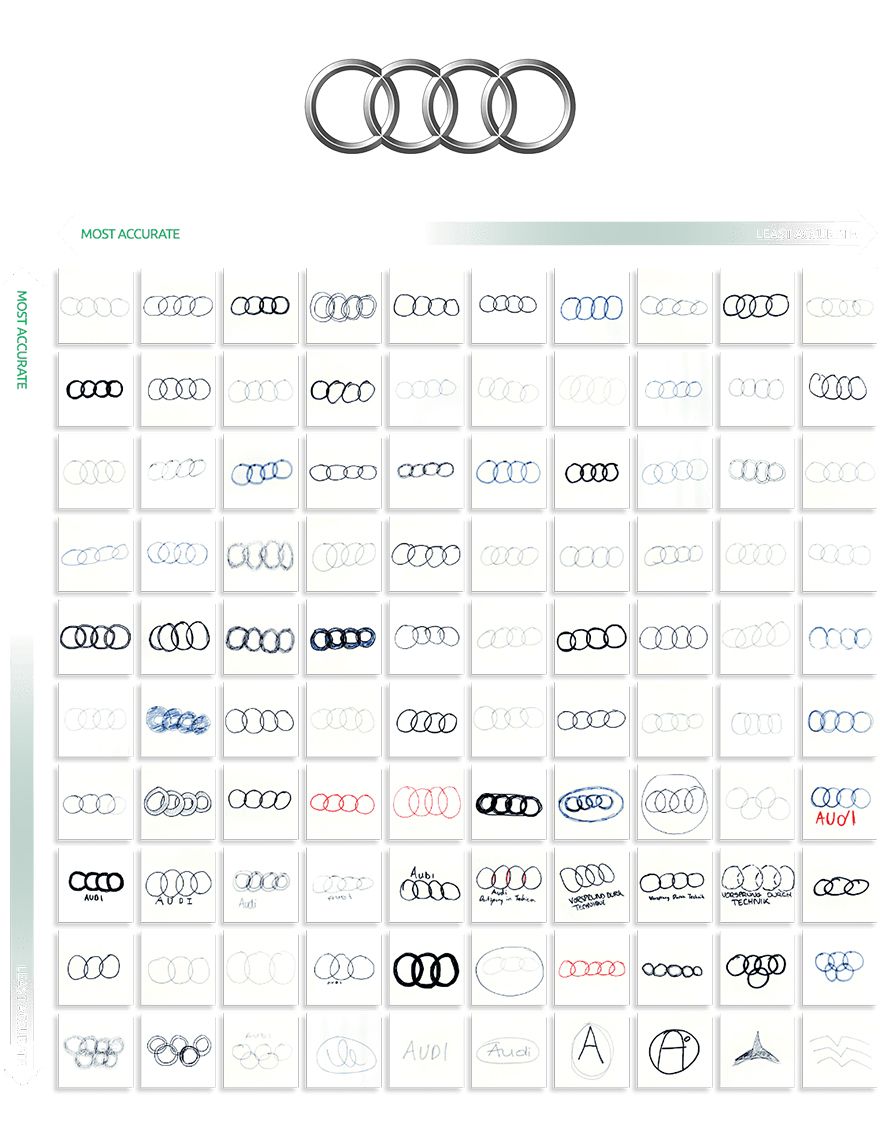 On the other end, the Alfa Romeo logo is perhaps the most intricate on the list. Therefore, it is not surprising that most of them make this mistake. 74% of the participants forgot to attach the red cross, 63% forgot the green snake and 75% did not include the shield. Our favorites are probably the three "least accurate" images: two question marks and a simple line that says it's an "animal of some kind".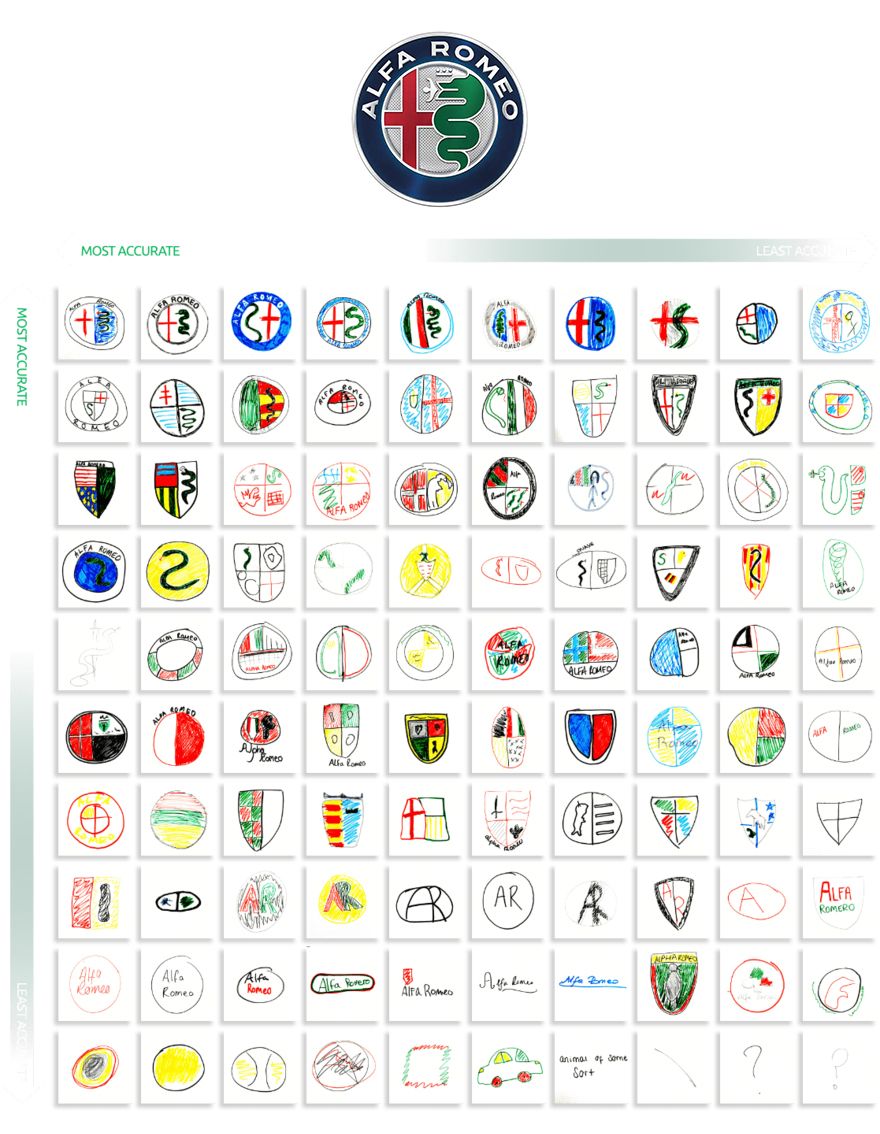 As well as displaying all 100 entries for each logo, Vanmonster includes a handy library that shows us the original logo with best effort and least accuracy. Here are the best and worst efforts for the BMW logo (which underwent the biggest design change in over 100 years earlier this year).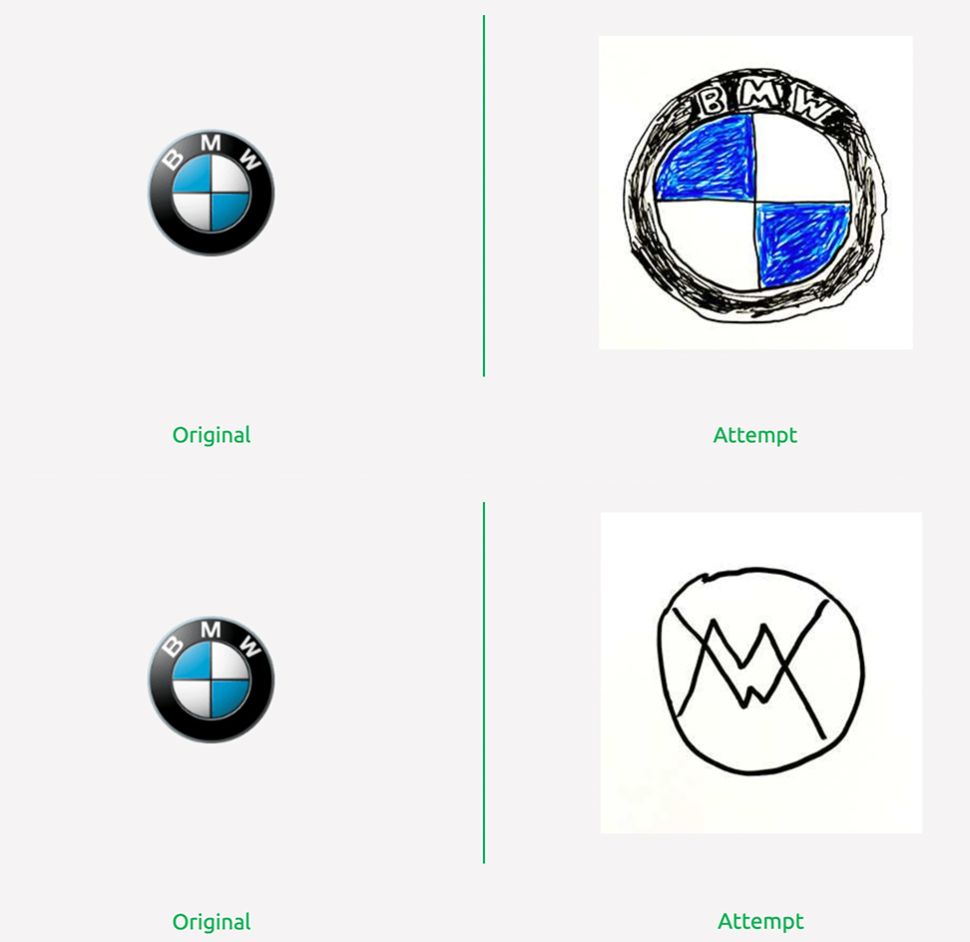 You can find the rest of the entries on Vanmonster's website, with logos including Renault, Toyota, Ferrari and more. One thing is for sure that this test of the car brand logo only reinforces the fact that: the simplest things will be the easiest to remember. Wouldn't it be difficult to immediately recall four rings instead of a solid-flag-shield combination?
Translator: Nam Vu
Source: creativebloq