iPhone XR products that have received a lot of words from users and experts at the time of launch. But not everything that is criticized is also a "mock", since its launch so far, this device has continuously brought in huge revenue for Apple, in stark contrast to previous decrying words.
Many people "criticize" the iPhone XR, maybe because they have not experienced real-world experience … !! ??
The initial reaction of most users about negative iPhone XR is completely understandable. Because the iPhone XR possesses an appearance that does not look as luxurious as its brothers, the screen border is quite thick and especially the resolution is not high enough. All of these things, encapsulated in a product priced at nearly VND 20 million, quickly affected negatively on the overall feeling of everyone.
However, the decry began to diminish as the iPhone XR appeared on the experience shelf and reached the first customers. It seems, what iPhone XR owns is not so bad, the machine is still finished with toughened glass back with only the frame instead of steel like XS / XS Max, now it has been replaced by aluminum frame, But that doesn't matter.
The screen is "minus point" but it's not as bad as you think
Coming to the screen, it is admitted that the screen border of the iPhone XR is not thin at all, especially when placed next to the iPhone X or iPhone XS, it is even more clearly expressed. But when separating the iPhone XR and using it for a long time, you will gradually get used to that "thick" screen border.
So what about screen resolution? Until now, most technology sites have explained the technology displayed on the iPhone XR, although only using LCD panels and HD + resolution, but the display quality of the product is not bad even. is more appreciated than other LCD screens.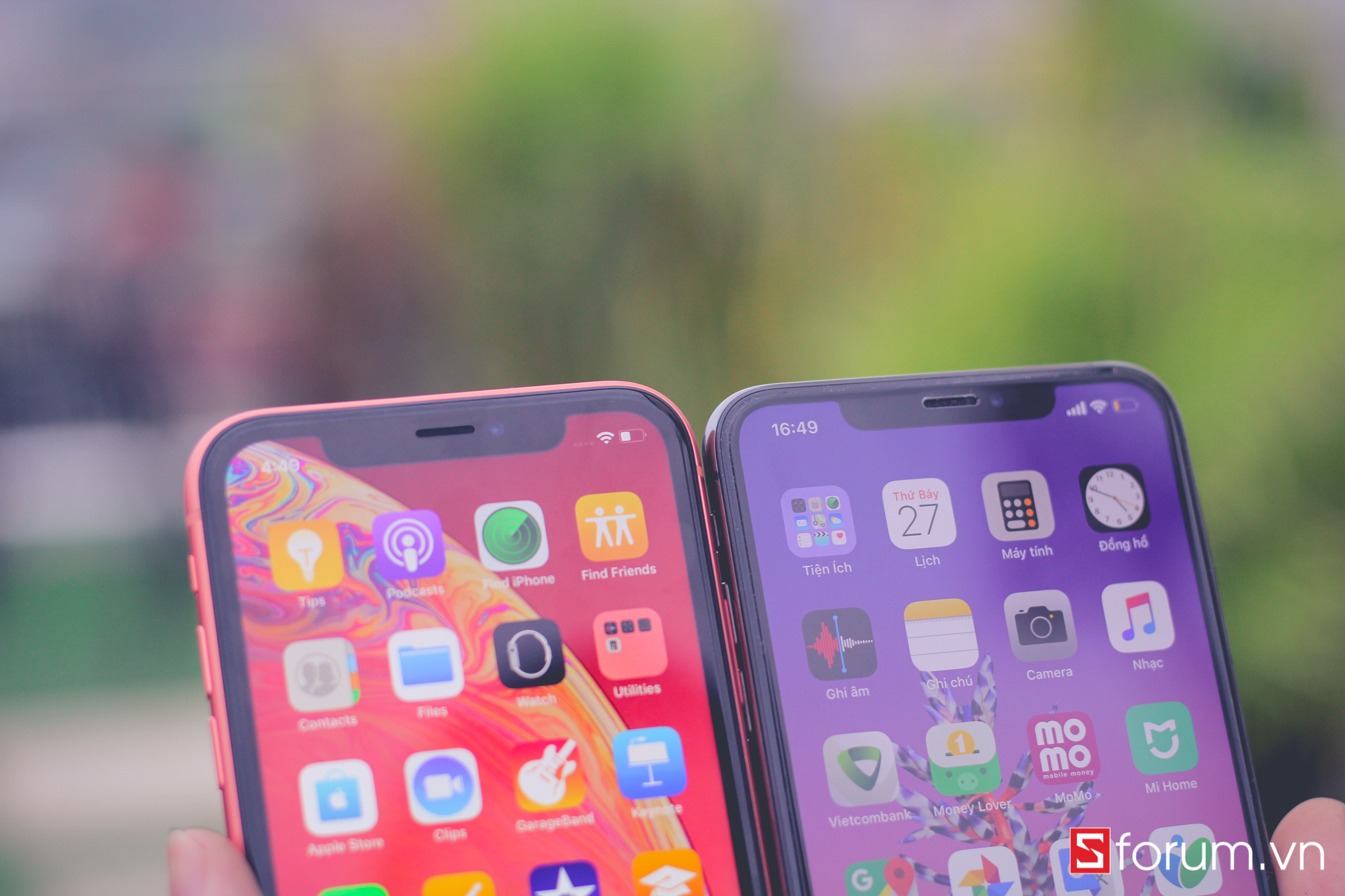 Perhaps what many people dThey responded negatively to screen resolution simply because they felt that Apple was too "disregarded" by users when not upgrading the Full HD screen for products worth nearly VND 20 million. But believe me, go to the demo and display booth, the iPhone XR screen is still good and there is nothing "disregard" for customers here.
Battery life, which makes me feel the iPhone XR is the right choice
The story of design and appearance of a product will of course have people complimenting the critic, the satisfied and the person who is not satisfied with 1mm of the machine.
But on the XR iPhone, which most users will surely find it difficult to disparage is the battery life. Owning a HD + screen and comes with a large battery of 2,942 mAh, in addition to a well-optimized iOS platform, all of this brings an impressive battery life of the iPhone XR. .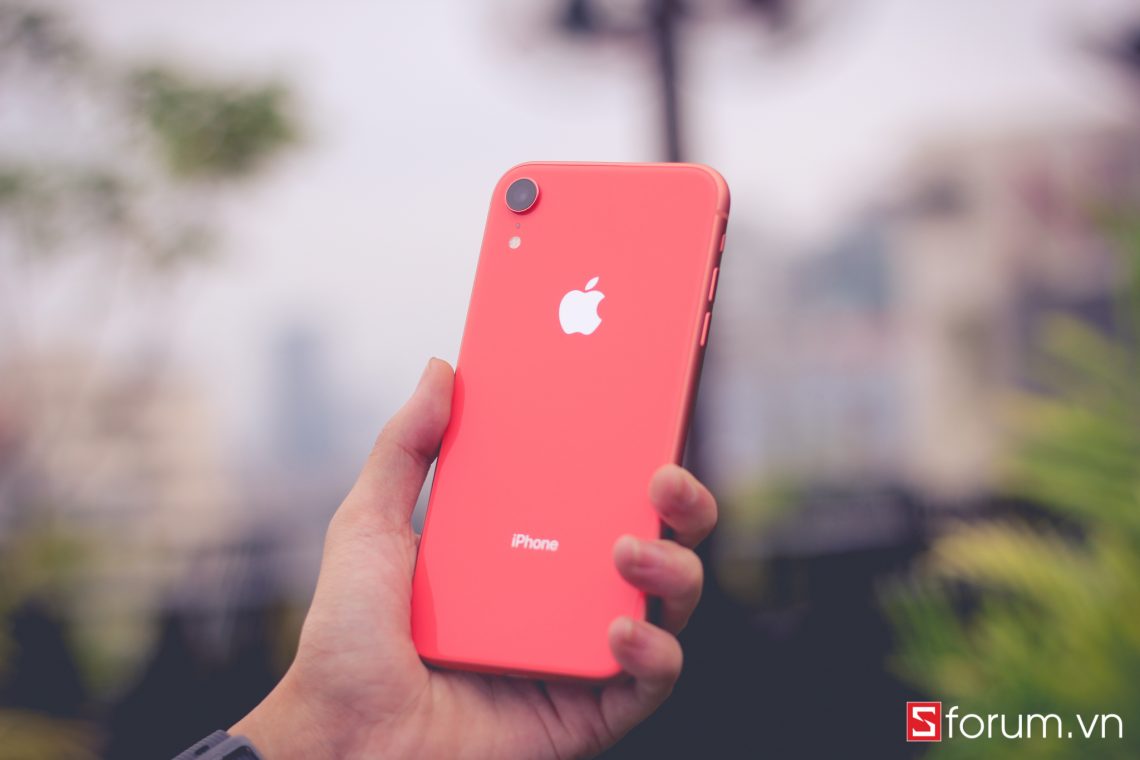 Specifically, I am using the physical iPhone XR 2 SIM card, which was once lucky to buy on CellphoneS website, now CellphoneS has no longer traded this product instead of genuine iPhone XR VN / A with 1 physical SIM + 1 eSIM, in return, genuine XR iPhone will receive up to 2 years warranty (only at CellphoneS).
Version 2 physical sim, in theory will be very good battery, if you ever switch from using 1 SIM and 2 SIM will understand this. For iPhone XR, whether it is 2 physical SIM, but still bring a quite impressive operation time. According to the calculation of the system, the total time of your iPhone XR is bright from 100% battery until full 15% is about 5 hours 11 minutes.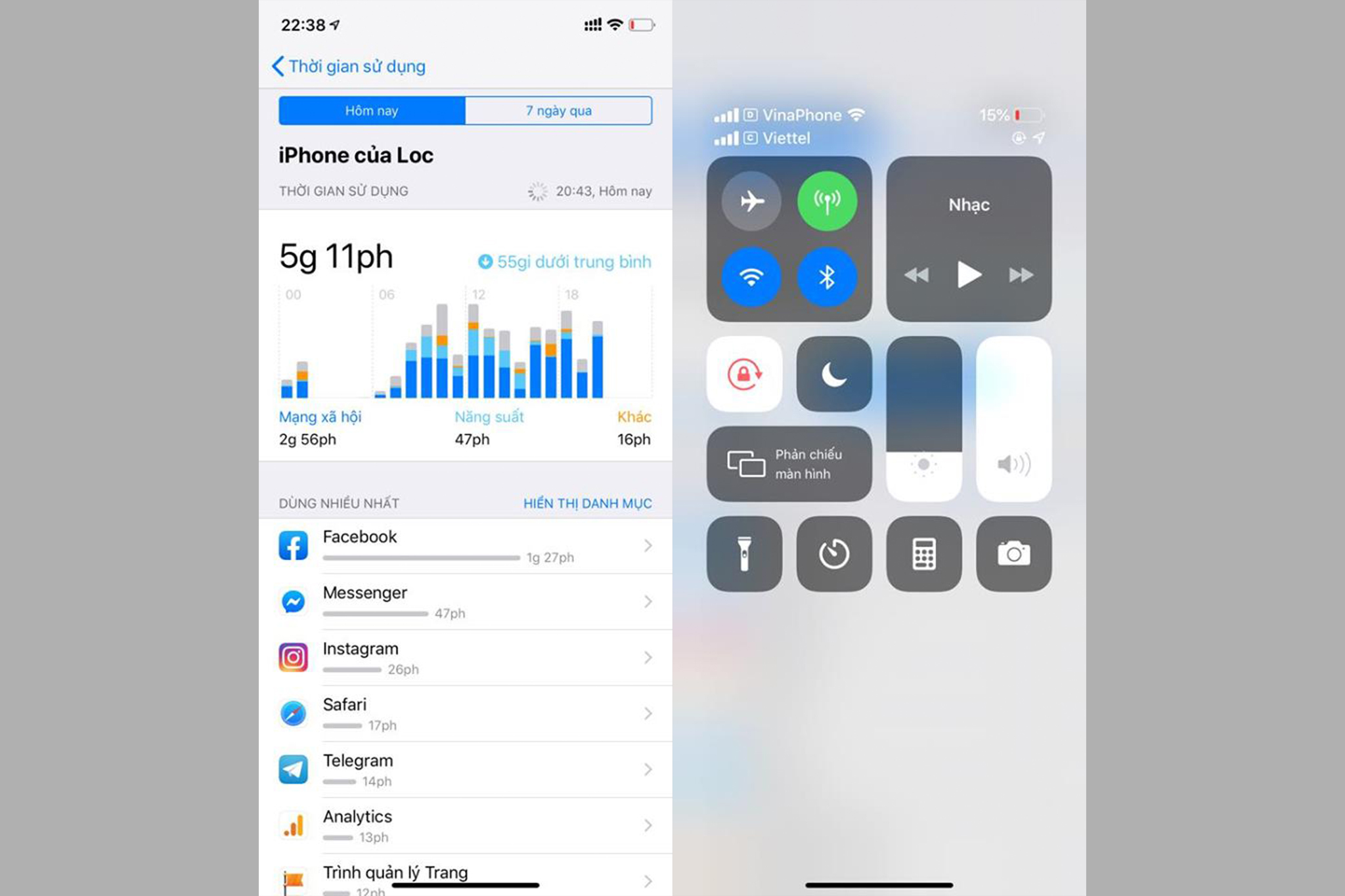 As an office worker, I almost do not use the phone for gaming purposes, mostly for texting, listening to calls, receiving notifications from Facebook, Messenger and business applications such as Telegram or Zalo. According to the chart above, you can see your time for Facebook quite a lot and this is also the main application that consumes most of XR's battery.
With 5 hours 11 minutes onscreen, it is enough for me to confidently unplug the charger from 7 am and comfortable to use for about 9-10 hours without having to worry about charging. This makes me feel quite comfortable and very pleased because if I use the phone but always have to think about whether the phone is nearing a low battery or not really uncomfortable at all.
If you use the iPhone XR primarily for watching videos, watching movies online (screen brightness and volume at 50%), then on average every 30 minutes this device will consume 6% battery, estimated With 1 hour of continuous video monitoring, it will consume about 12% of the battery.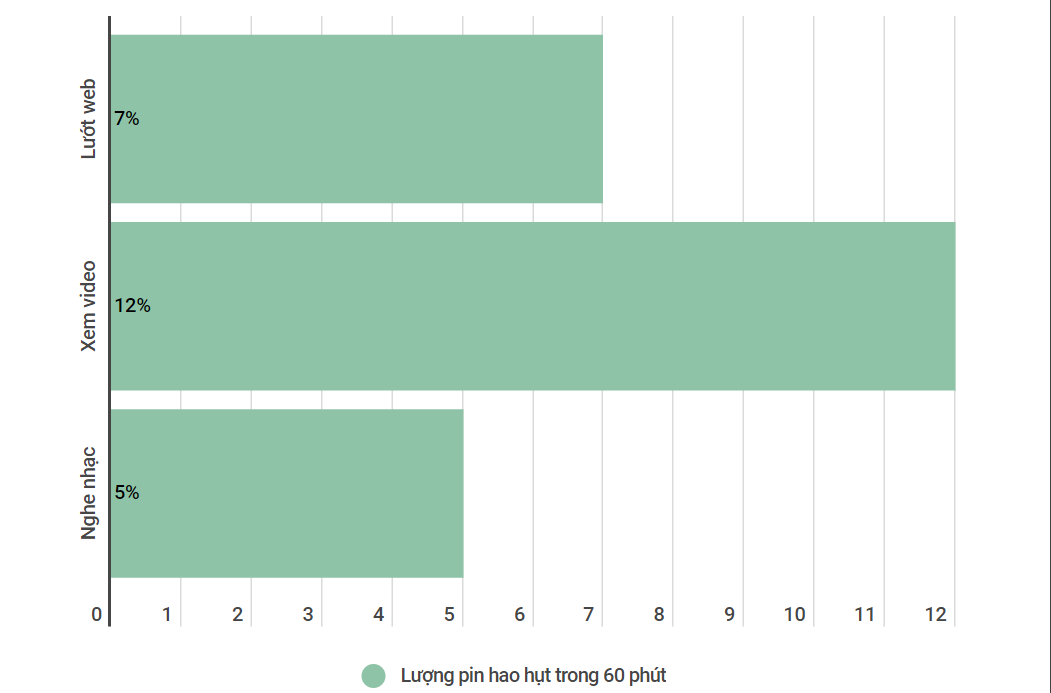 With the way of performing the phenomenon, we can synthesize the lost battery according to the tasks of music and web surfing (WIFI connection), in 1 hour, respectively: 5% and 7%.
So when playing games? iPhone XR consumes about 15% of the battery for PUBG Mobile's 30-minute "battle" in setting extremely high frames and HDR graphics. According to this number, it can be temporarily calculated, an average of 1 hour iPhone XR will consume 30% of the battery and the duration of the game is continuous in just over 3 hours. A number is not too bad, of course you can still "save more battery" by lowering the game configuration. And this result is based on heavy games, in light games, the battery life will be much better.
Some large technology sites even have a much more impressive iPhone battery test result, for example iPhonefaq.org, they have tested themselves and provided data as shown in the table below: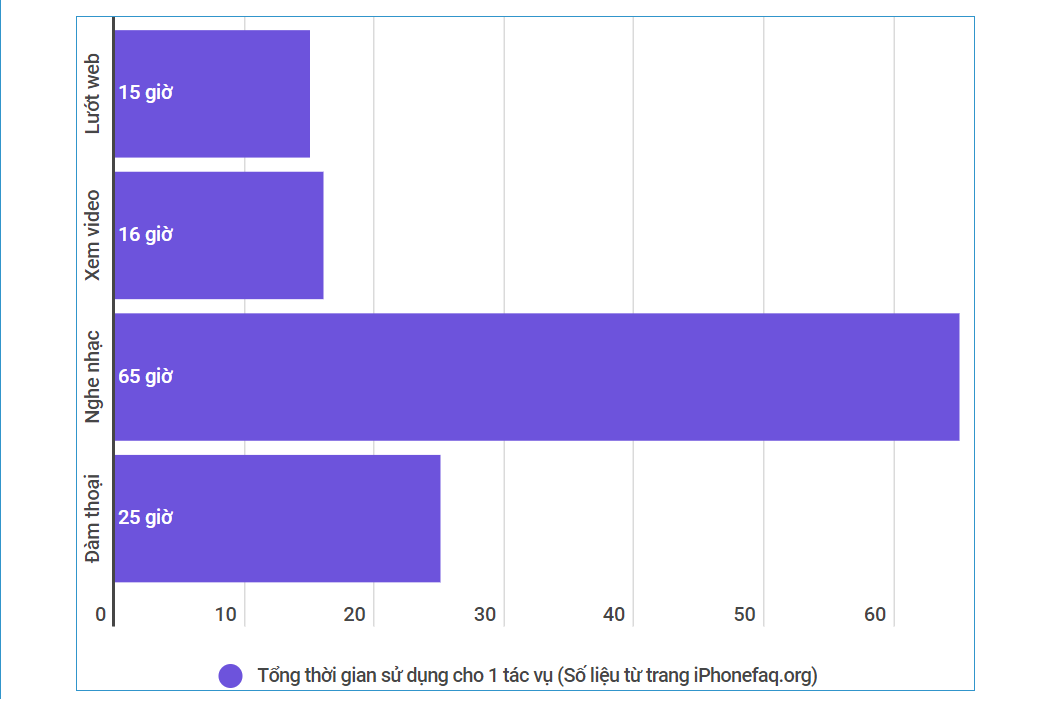 What I'm not satisfied with is … the adapter that came with the device
Although it supports fast charging, however, the charger adapter that comes with the box is not a fast charger, and if you want to charge your iPhone XR faster, users are forced to equip themselves with an adapter with a higher current than the default adapter. Of course it will cost an extra fee.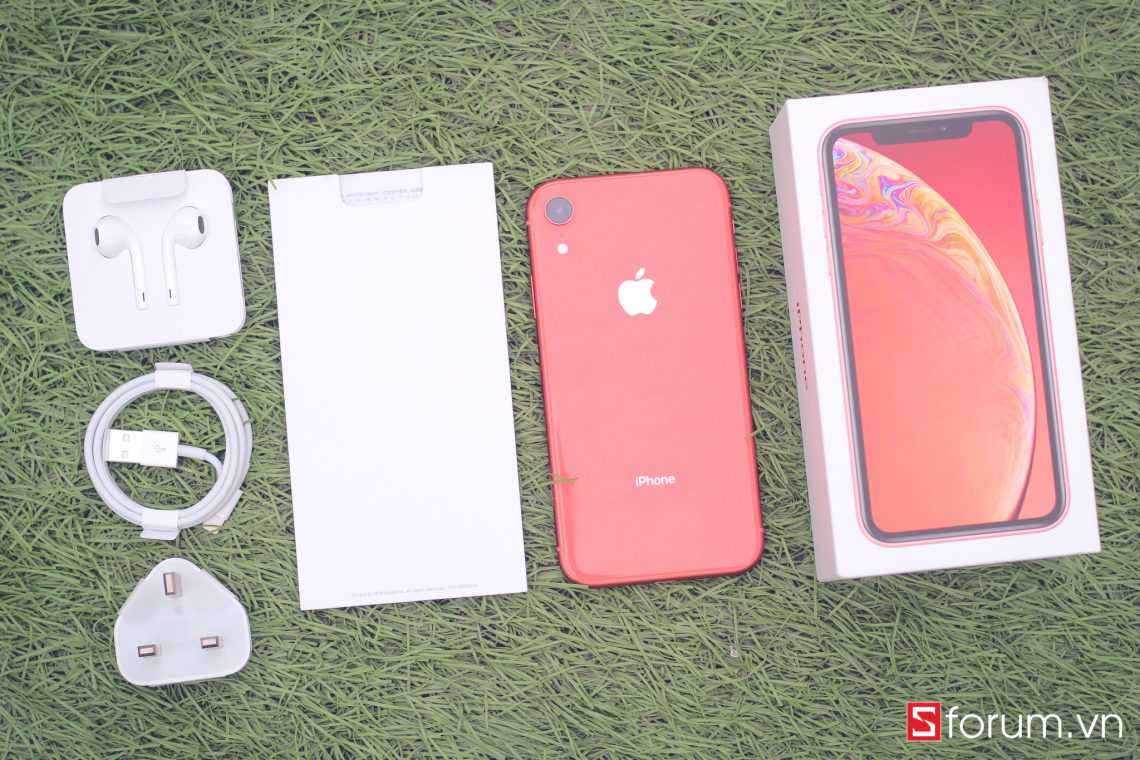 Perhaps for a small number of iPhone users, the above problem is too familiar and they have become familiar with it. But I personally feel dissatisfied with this, being equipped with a quick charger adapter inside the box is not too difficult for Apple, not only if using a fast charging adapter equipped by Apple itself. Will be more secure than the external adapter models.
Interim:
Admittedly, if you just look at the specs, the iPhone XR is easy to get negative feedback. Only when we truly experience this device will people have other comments about the device.
These are my personal feelings and probably many people using other iPhone XR feel "happy" with XR after a period of use. Of course, there are also people who will be dissatisfied, but that is their own feeling and needs.
Hopefully, this article will give you an additional perspective on iPhone XR besides criticism, negative judgment of the screen or design of the device, so that you can easily make the correct purchase decision. than.
BUY IPHONE XR VN / A 2 YEAR WARRANTY
---
Currently, to help readers understand the latest, hottest technology information, CellphoneS officially established fanpage "Sforum.vn technology news page", Here information about attractive technology is always updated regularly and continuously.
Please like the page Sforum.vn Follow the following link: https://www.facebook.com/SforumTech.
Or visit the website Sforum.vn to instantly read extremely hot technology news.


Hoa Duc