Using Karaoke Now allows users to sing karaoke right on the phone and can share with people around. ElectrodealPro instruct you on how to use and Download Karaoke Now It is very simple, just a smartphone with a network connection and see the following instructions of ElectrodealPro.
Related posts
How to use Karaoke Now on a computer
How to download and install Karaoke Now on your computer with Bluestacks
Using Google Now to search Vietnamese voice
How to install and use the VTC Now application on a PC like a phone
How to reduce jerky, lag when watching football live on VTC Now
Instead of having to sing karaoke on the computer with online karaoke websites, why don't we using Karaoke Now to be able to sing karaoke anytime, anywhere on your phone. Karaoke Now application with millions of Vietnamese songs will meet any needs of users and above all, Karaoke Now runs on 2 most popular platforms, Android and iPhone. With how to use Karaoke Now, connectivity as well as smart features will certainly not need sing karaoke on the computer, no television will use your little phone to do it.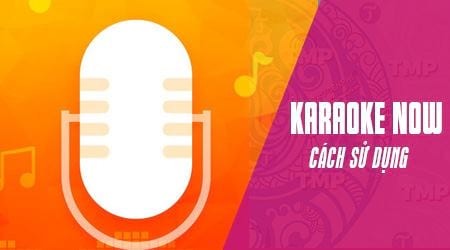 How to use Karaoke Now on Android phones, iPhone
Karaoke Now app is currently available on app stores for iPhone and Android. In this article we will guide how to use Karaoke Now on Android. Because of the interface as well as usage Download Karaoke Now Both Android and iPhone versions are the same, so readers can apply Karaoke Now on Android for iPhone.
Manual Karaoke Now on Android, iPhone
– Download Karaoke Now for Android here, Download Karaoke Now for Android.
– Download Karaoke Now for iPhone here, Download Karaoke Now for iPhone.
Step 1: To use Karaoke Now, we must download Karaoke Now application and apply for permission from your device.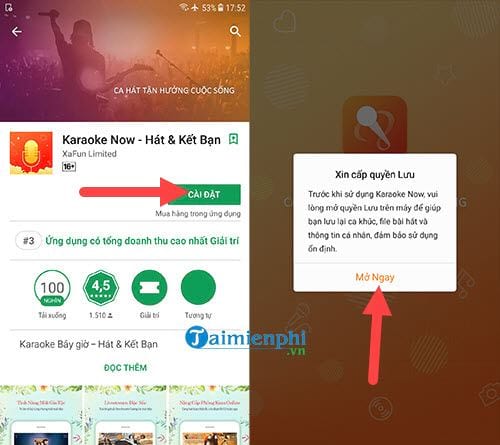 Step 2: After allowing Karaoke Now to use, we proceed to login, to facilitate using Karaoke Now and then share ElectrodealPro recommend login with Facebook account .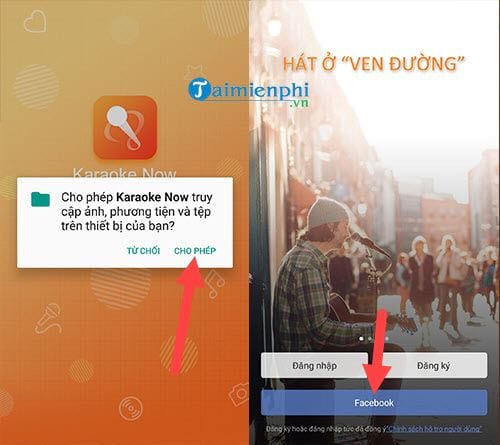 Step 3: Karaoke Now interface appears, you can click on anyone word live to see them live or review the recording they shared below.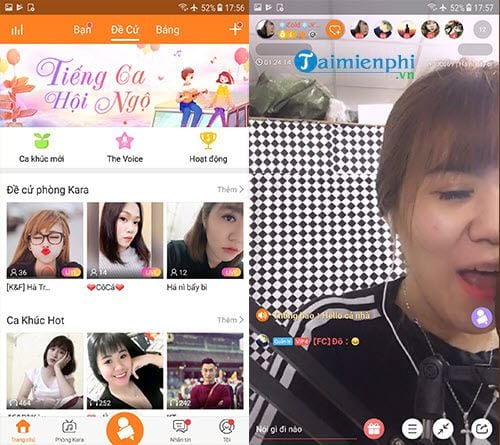 Step 4: If you want to become a singer, please click microphone icon to use Karaoke Now to sing and then choose the song you want.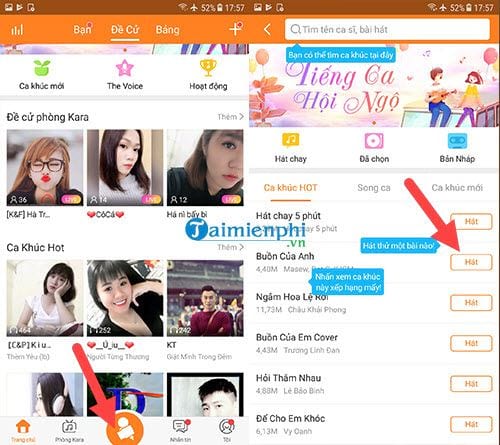 Step 5: Here the songs are full of beat and Karaoke Now system will record live, so you will start recording right here.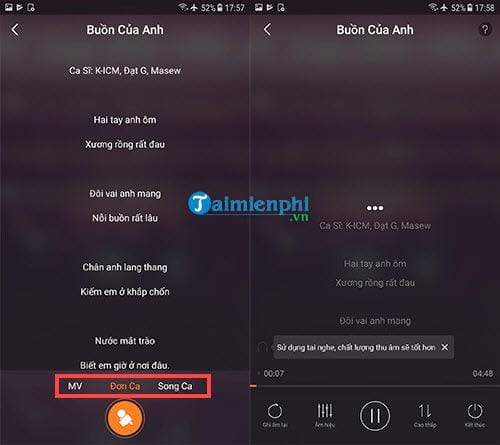 Step 6: During the recording process we are also allowed to adjust the tones so that the music is most effective and after recording is complete we can end and record.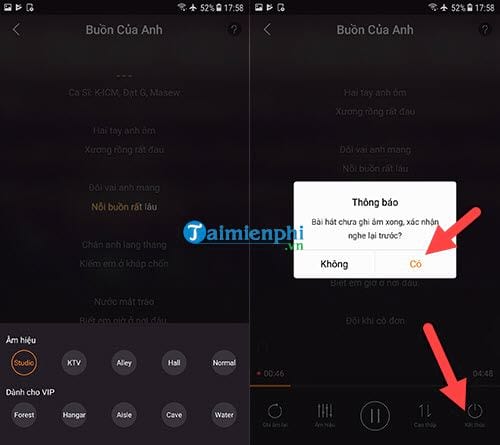 Step 7: The next step we take save recording karaoke file and share it if desired.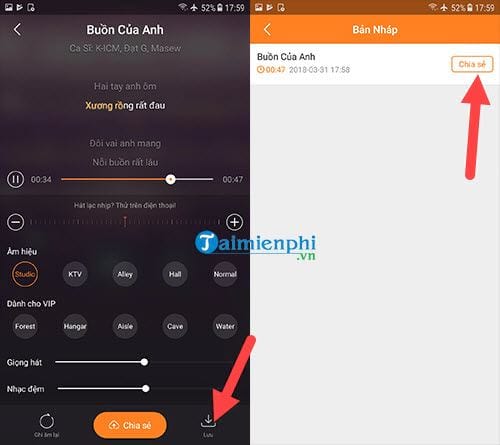 Step 8: In case you do not want to share on the system, please let it be privacy Please.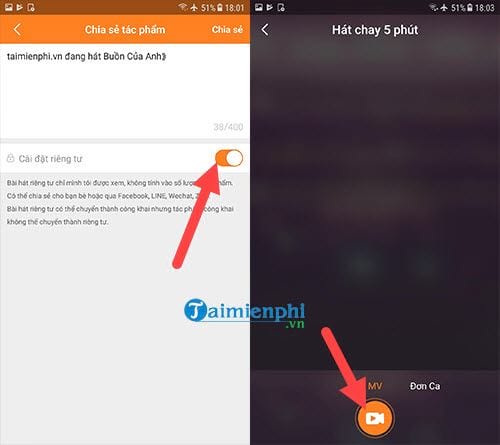 In addition to using Karaoke Now recording we can also MV format with the MV feature on the side.
Step 9: In addition to adding a camera to record the rest of the same features as using regular Karaoke Now.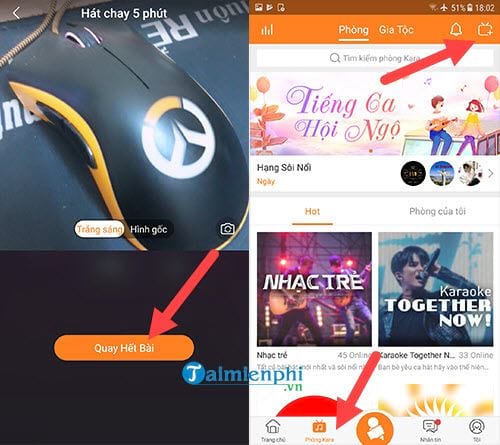 .
And the last part that ElectrodealPro believes that many of you are wondering is how to live when using Karaoke Now. It's very simple we just need to create a karaoke room.
Step 10: But remember only has VIP membership ie spend money to be allowed to use this function only.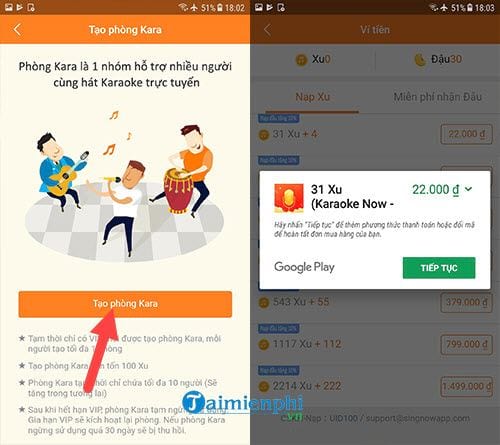 There is another way is to do evil in Karaoke Now, but how to do the task in Karaoke Now, we will find out in the following article.
https://thuthuat.taimienphi.vn/huong-dan-su-dung-karaoke-now-33571n.aspx
With the above application, you can use Karaoke Now on your Android phone and iPhone whenever you want to sing karaoke just with the network. All the songs in these are completely free, so it is convenient to use Karaoke Now to sing karaoke online for free, this can also be said to be the best free online karaoke application today, TOP 3 stores. Music app, besides that, you can access many karaoke web other free on the internet.
.