Director of Ghost of Tsushima, Nate Fox and Creative Director, Jason Connell will be honored as the tourism ambassador of Japan's real-life Tsushima Island.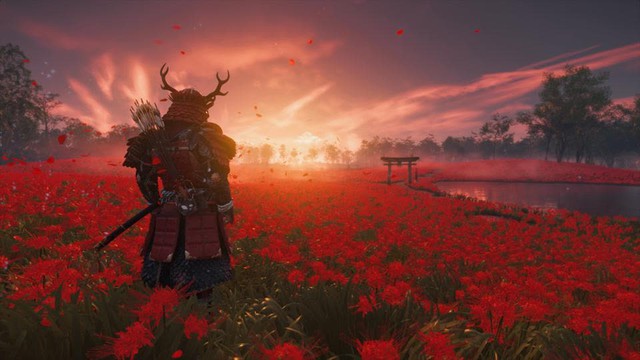 According to VGC's report, senior developers of the game will receive prizes and thank you letters in a digital event.
"Fox and Connell have spread Tsushima's name and history around the world in a very wonderful way.", Tsushima Mayor Hiroki Hitakatsu explained.
"A lot of Japanese people don't even know the history of the Gen-ko period. For much of the world, Tsushima's name and location are still unknown, so I cannot thank them enough for telling our story with its pinnacle graphics and deep storyline.
Connell expressed gratitude for the award on his personal Twitter page: "I had a really lucky career but this was really unexpected. Thank you Tsushima. "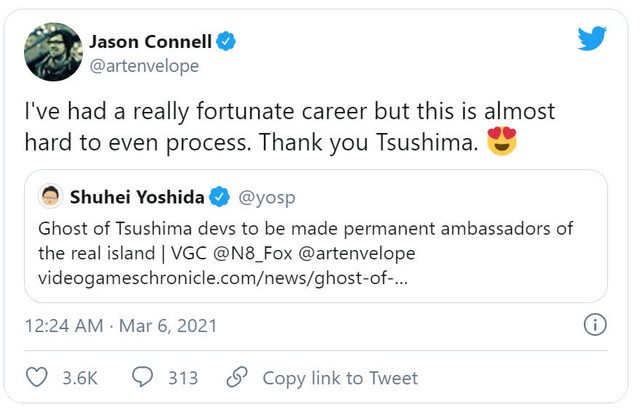 The island city of Tsushima will also partner with Sony Interactive Entertainment to create a new game-based travel campaign. The new campaign will be used to encourage fans of the game to not only visit the island but also learn more about history and landmarks.
This isn't the first time we've seen the title have a positive impact on Tsushima's local community. At the end of the year in addition game fans helped fund the restoration of the damaged Torii Gate on the island by donating to a fundraising campaign organized by Yuichi Hariyama, a monk of Watatsumi Shrine.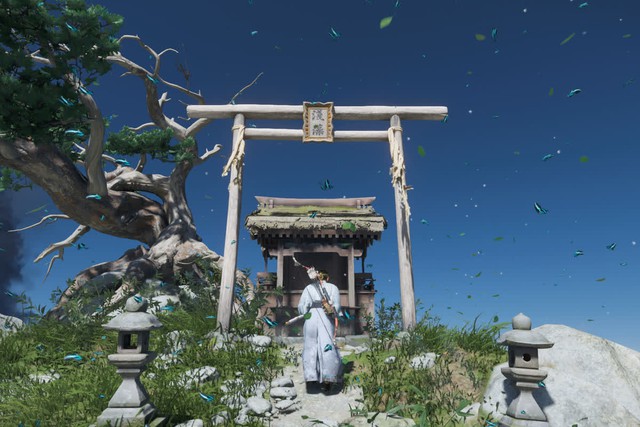 Elsewhere, in recent days there have been rumors that Ghost of Tsushima along with many exclusive Playstation titles (such as God of War 2018, Uncharted Collection and Bloodborne) will soon be available on PC. This is a well-established rumor because Jim Ryan, CEO of Sony Interactive Entertainment, confirmed that there will be more PS games to PC. If this is true, PC gamers will soon be able to experience the most popular game in 2020.