Let me just say, first of all, that it feels so damn good to be writing about new anime that I unabashedly care about.  Until Great Pretender (or Kingdom, I suppose) comes back Major 2nd is the whole ball game – I'm not enthusiastic about any of the other new series I'm covering, and while I can certainly appreciate the pleasures of Seirei no Moribito and Gurren Lagann, that's different.  It's a lot of pressure on one show, I suppose – I've certainly never been in this position since I started blogging – but if there was ever a series that was a lock in every sense, it's this one.  It's the right anime at the right time.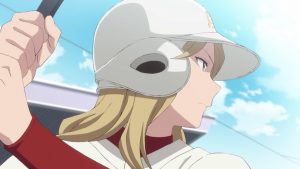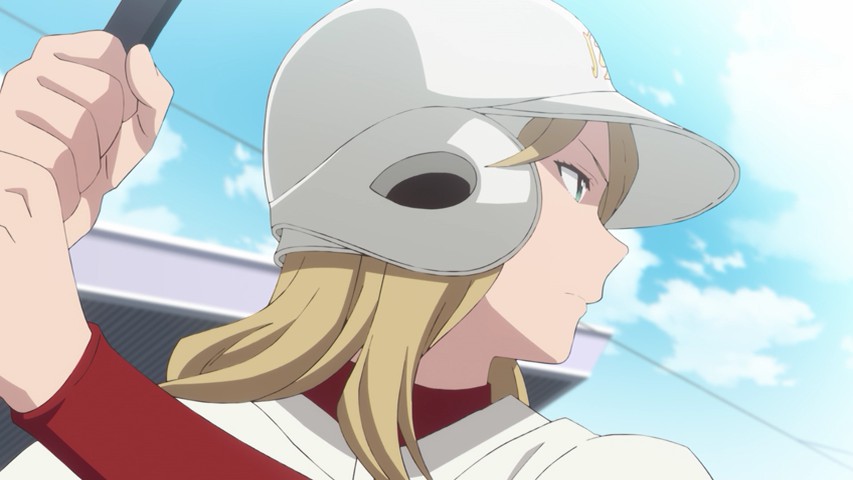 Now, as to that preview, it did indeed spoil the buildup for this episode but since it wasn't exactly an unlikely scenario I guess it's not that big a deal.  Seeing Daigo up in the situation depicted in the preview all one had to do was the math – he was due to hit seventh, the based were loaded with two outs.  There was only one situation that added up to that picture – one run scored, three runners on base, two outs.  Considering all the time Daigo spend on the periphery, it was hardly too much to ask for the game to fall on his bat.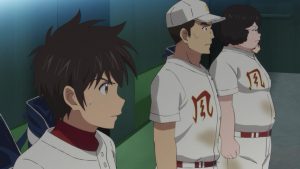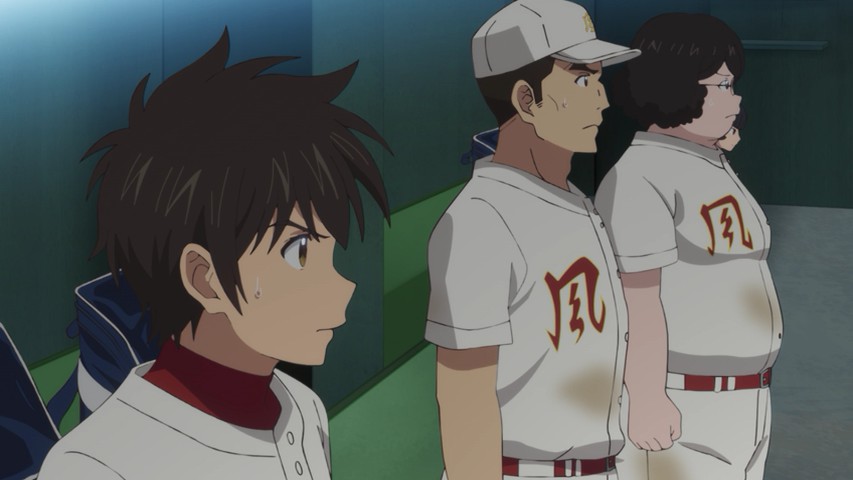 Underdog protagonists are great options in sports anime – grinders are particularly relatable.  But damn, it sure is nice when they actually get the chance to be the hero once in a while.  All the more satisfying, in fact, because it's not the natural stare of affairs (Oota Shou only scored two goals for Momoyama Predators, but I'll never forget the second one).  But there was a lot of grinding on the part of Daigo's Fuurin teammates required to get him to that point.  It started with Yayoi, who's unquestionably the best hitter on the team.  It was no surprise to see her get a hit, even with Urabe's adrenaline adding a tick or two to his fastball.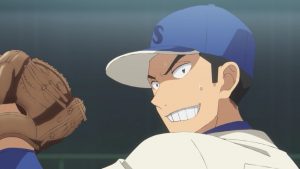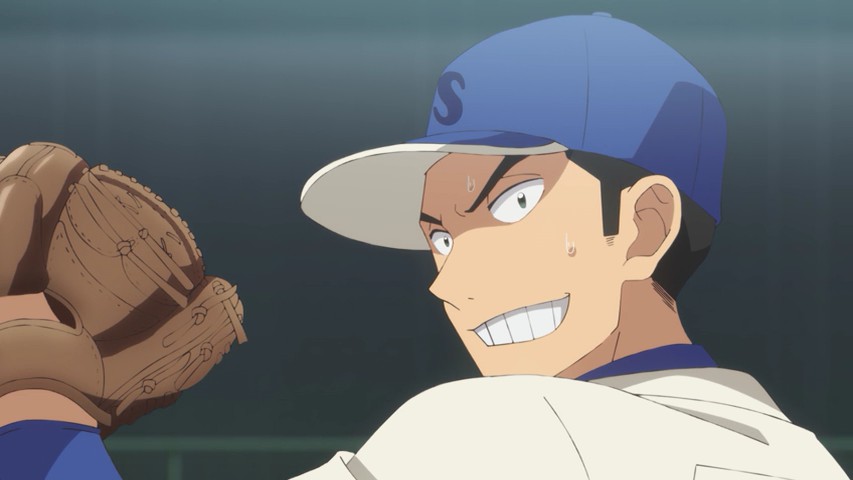 That's where things got much grittier.  Anita's wrist was a problem, clearly, and Andy was right to try and jam her on every pitch.  Just as she was right to step back off the plate when Seiwa did.  She didn't miss her second homer of the game by much, in fact, but Sakura and Seira both got swept up in the moment and tried to do too much.  The resulting Ks left things in the hands of Akira, who very nearly ended the game with a drive which narrowly curved foul.  That was enough for Andy, especially with the hapless Tanba on-deck, and he had Urabe unintentionally intentionally walk him.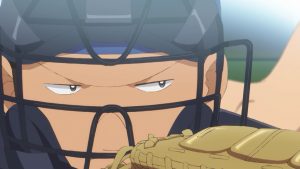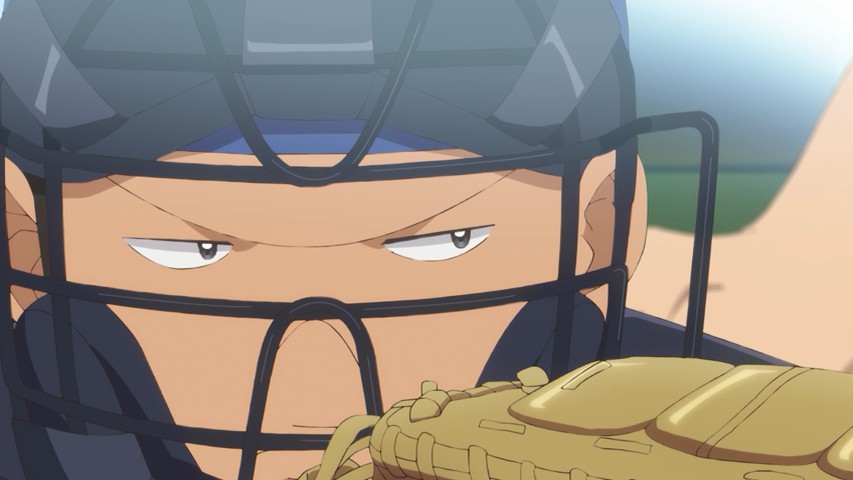 Tanba-san is certainly the sad sack of this Fuurin team.  Despite being the only third-year he's completely lacking in confidence (after blowing it for his team as a 2nd-year), and has tended to blend into the background.  But with Urabe rattled by the sight (and sound) of a reliever warming up in the bullpen, he falls behind Tanba 3-1.  It's at this point that Tanba remembers Daigo's advice from earlier, which is ironic because it probably would have been best for him to leave the bat on his shoulder.  He does reach but it's due to pure luck, the result of Urabe's throwing error.  It begs the question of why Daigo placed himself 9th in the lineup (and we still don't know why he let Anita be the catcher) – the game could and should have ended with him in the on-deck circle.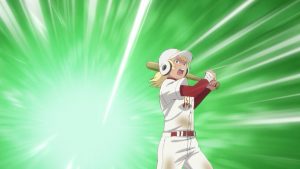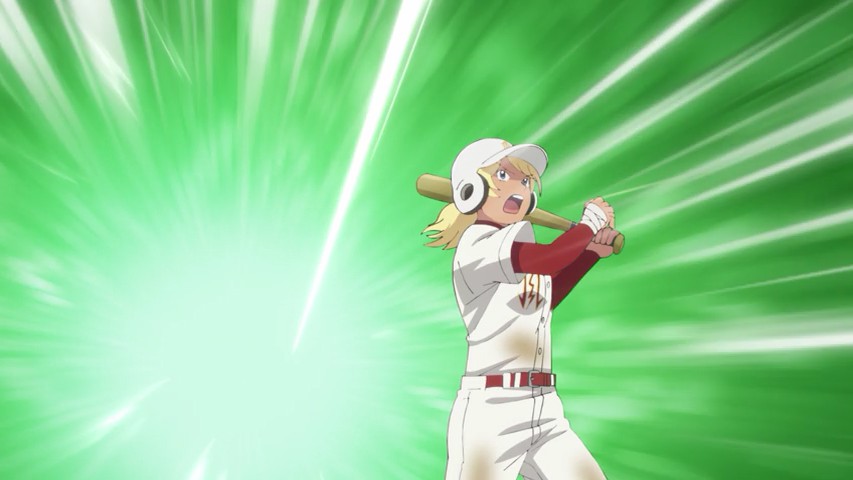 Well, whatever – we've been waiting all season for Daigo to have his chance to shine.  And he's not the same boy whose only hope of getting on-base was by bunting and who feared the big moments.  This Daigo is the master of those moments, and the unquestioned leader of his team – and he's turned himself into a fine hitter despite his lack of size.  Urabe's insistence on going after him with fastballs was a disaster waiting to happen, as Andy let him know in no uncertain terms.  But Daigo is the perfect hitter to tame the curveball – he doesn't try to do too much, just swing within himself and make hard contact.  Which is exactly what he does on the second-straight curve he knows is coming, and drives it to the opposite field for the game-winning hit.  A more classic Daigo style of heroism you couldn't draw up.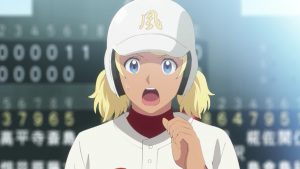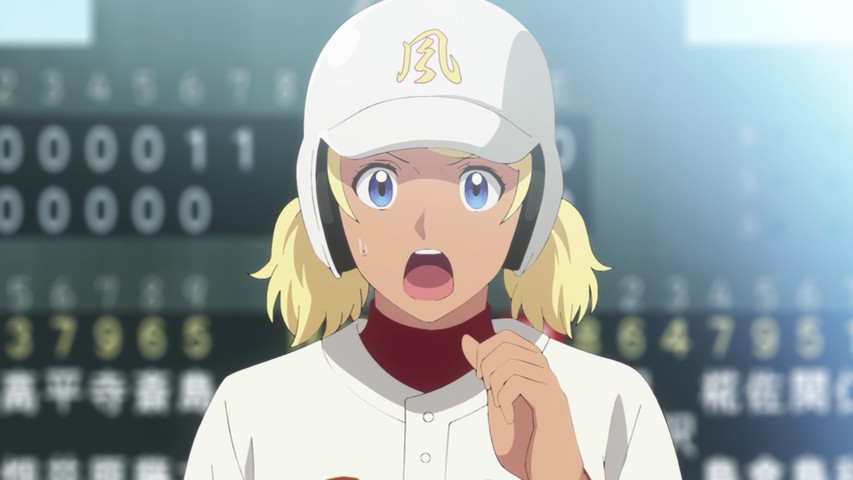 That was sweet, all the more so for how long it was in-coming.  But this being youth baseball, the schedule is merciless (not least for the club advisor).  Mighty Eihou Jr. High, perennial district champ, awaits in the final – and Daigo insists on scouting them, on the grounds that he fully expects Fuurin to win their semi-final.  There are two games the very next day if they do, and that surely means Sakura can't possibly pitch.  Presumably Akira will start one of those games – will Daigo use him in the semi, or save him for a potentially stronger opponent?  I'm assuming this means Chisato-san starts the other game – who else is there?  But Tao and Yayoi have bailed on the others – my guess is because they saw no value in Eihou's superiority being reinforced, but it definitely adds a note of uncertainty about team chemistry at the worst possible moment.




Guardian Enzo