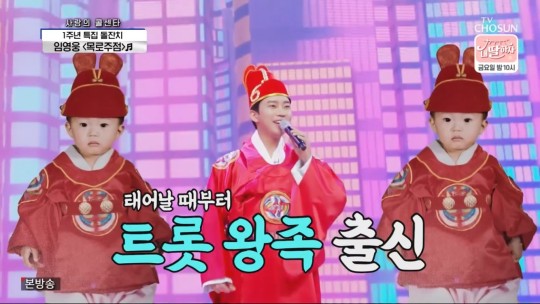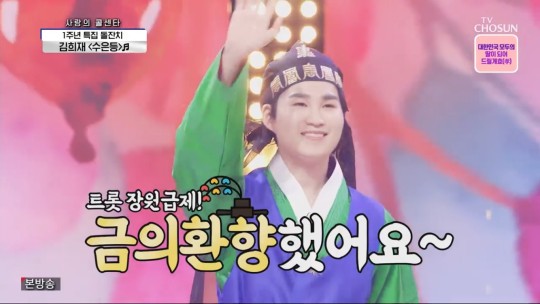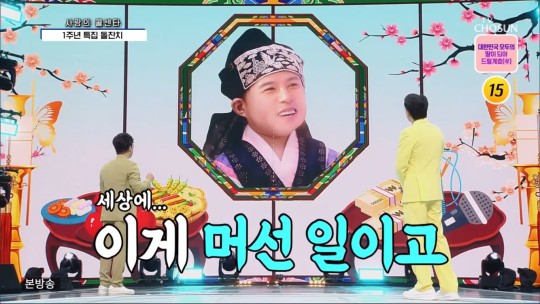 [TV리포트=김은정 기자] Top 6 stone photos from Lim Young-woong to Jeong Dong-won were released.
On the afternoon of the 8th, TV Chosun's'Call Center of Love' held an Untact 1st birthday party to celebrate the 1st anniversary.
On this day, TOP6 drew attention by revealing the actual photo of the first birthday party. The first publicly released, Lim Young-woong, revealed the aura of'His Majesty Trot' from his childhood. Wearing the same king costume as in the picture, he opened a splendid opening as a'Mokno Izakaya'.
Lee Chan-won, who boasted the same cuteness as when he was a baby, greeted the untact audience while singing 'Bucho-like life'. Kim Hee-jae, who became a leader, selected'Mercury Lantern', and Young-tak selected'The Day to Go Home' to fill the stage.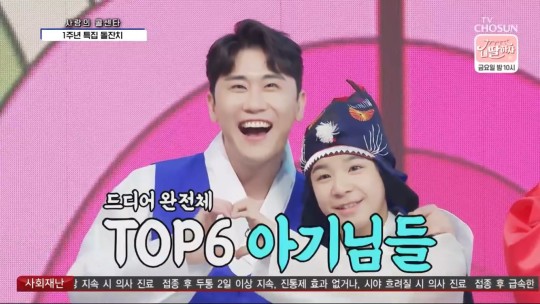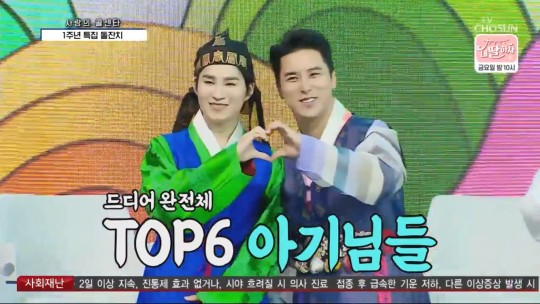 Jeong Dong-won, the protagonist of a stone photo like'Tteok Toad', was excited as'Heungbuja'. Young-tak, who saw the photo of the stone, showed affection, saying, "I feel like Baek Jong-won senior." Jang Min-ho, who made a noise with synthetic stone photos, showed the eldest aspect of the eldest brother with'Sichimi'.
Also, when asked by an audience,'Can I get married?', Jang Min-ho complained and laughed, saying, "If I knew that, I went first." The 1st anniversary cake cutting ceremony was followed.
Lim Young-woong, who even prepared a bouquet, showed fairy beauty by showing a cute stage with'Mistlot 2'beauty Kim Da-hyun and wink's'Eolsu'.
On the other hand, TOP6 is divided into two teams to create a special stage for the first birthday party.
Reporter Eunjung Kim ekim@tvreport.co.kr / Photo = Broadcast screen capture
▶ What happened to social media, YouTubers, and influencers?
▶ Love, blood type, psychological test… Do you believe this? Don't you?
▶ Are you curious because you haven't seen TV?…A broadcast review that can be seen at a glance