Recently, a rare loss of a large displacement vehicle occurred in the city. Ho Chi Minh when the thief came to his house to take the car. The highlight of this car loss is that after only half a day was lost, the owner of the car received a message from the crook and found the S1000RR in the vacant lot.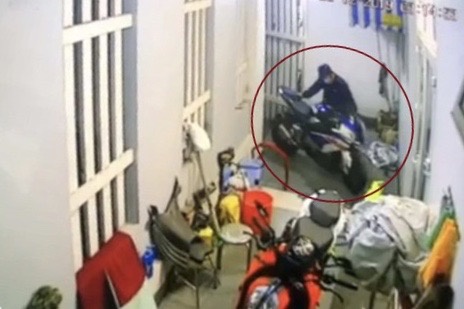 Photos cut out from the camera record the theft of the BMW S1000RR at home
Earlier, on the evening of December 29, in District 9, Ho Chi Minh City, a large-scale bicycle theft incident happened. BMW S1000RR. At that time, a number of motorbike riders came to the door of Nguyen Minh Tuan's house (31 years old, resident in District 9) and stalked and then broke the door lock, entered the house and drove a large motorbike. worth more than half a billion.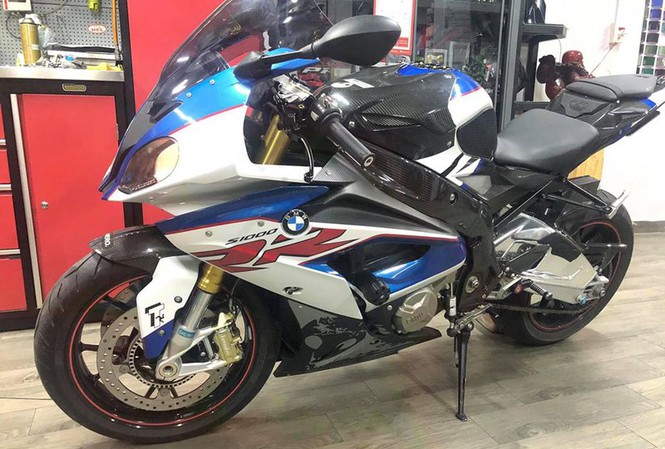 The stolen BMW S1000RR is worth more than half a billion dong
After the incident, until the morning of December 29, after discovering and reporting to the police about the theft of the car, Mr. Tuan posted on social networks with the content of wanting to find the car again. Information but no clues. At 2pm on the same day, Tuan suddenly received a message from a stranger telling him his BMW S1000RR was in a vacant lot on Dong Van Cong street in District 2.
After that, Mr. Tuan found his car in Giong Ong To 2 bridge area, Dong Van Cong street as announced in the message. At the same time, authorities in District 2 are also present to drive the car to the office.
Kuro
.