Not long ago the interface of Android OS 12, the next generation of Android operating system, was leaked. Thereby we can see a rough picture of what Google has done in the past time with the operating system for this smartphone. Of course, there are many other interesting features that I will mention in the article summarizing leaked rumors about Android 12 below. Let's get started.
This article is updated continuously as soon as there is new information about the Android operating system 12.
See also: The New Year New Year comes, let's renew your 'mobile phone' with the latest Android 12 wallpapers, which are supporting many devices.
1. Why does Android 12's interface look like iOS?
As I mentioned at the beginning, Google's Android 12 operating system had the first leaked images of the interface (about 4 or 5 days ago, just recently). These screenshots come from Google documentation and are shared by XDA Developers forum. The XDA site is not sure about the authenticity of the images, but claims to have come from a reliable source.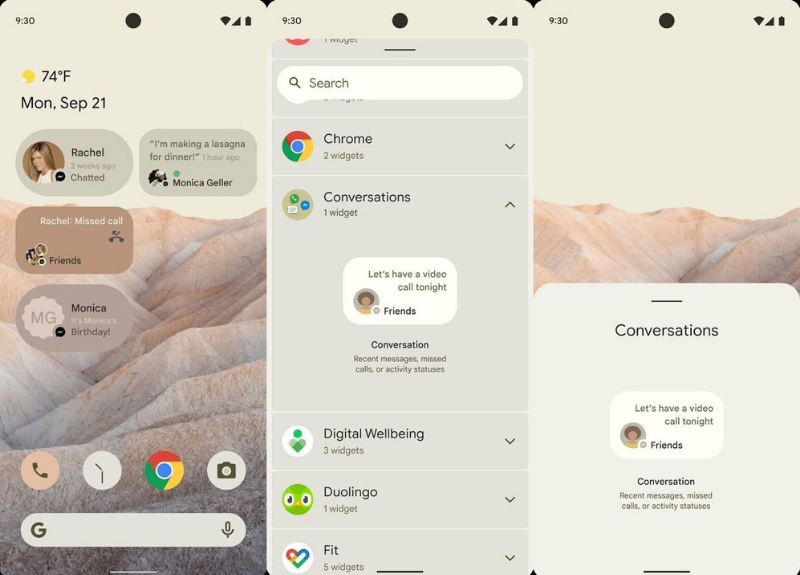 But the first thing that makes me impressed with the interface on Android 12 is why it feels like iOS on the iPhone? But I'm still fine with that, in fact, Apple previously learned from Google a bit, so now Google does the same thing. As shown in the picture, Android 12 also has additional privacy notification icons (green in the top right corner), helping users to know which apps are using the camera or microphone.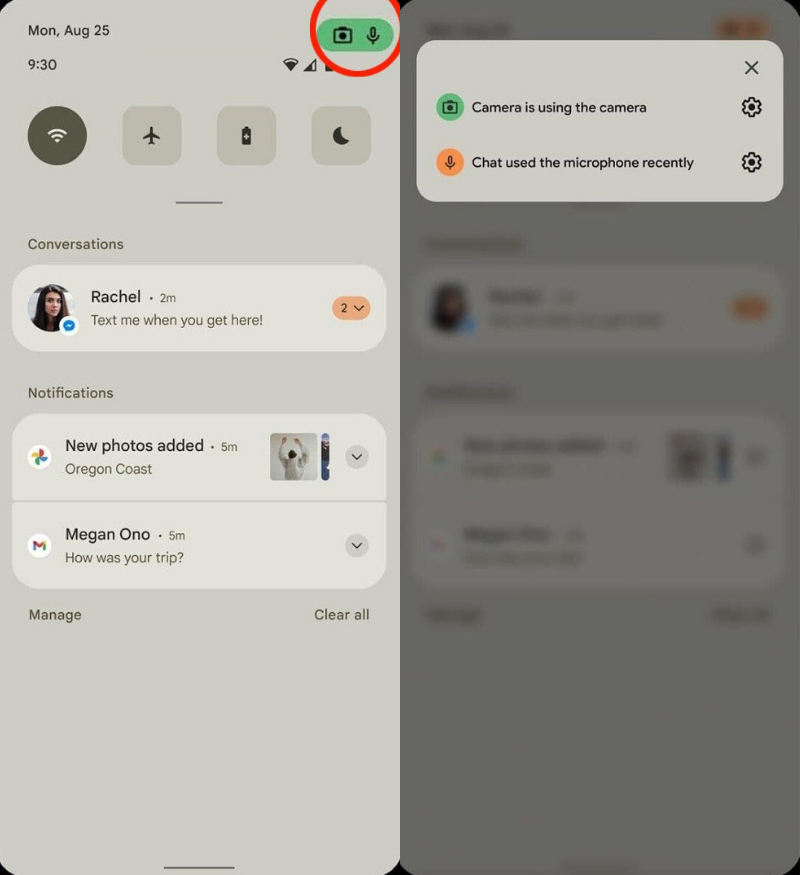 In general, the innovation of the interface of Android 12 will bring a new wind to Android smartphone users, especially for those who use pure Android smartphones. Personally, I do not like the pure Android interface because it looks a bit boring and the icons are sometimes not very uniform square. But when I see Android 12, I appreciate Google's efforts to renovate the look for my baby.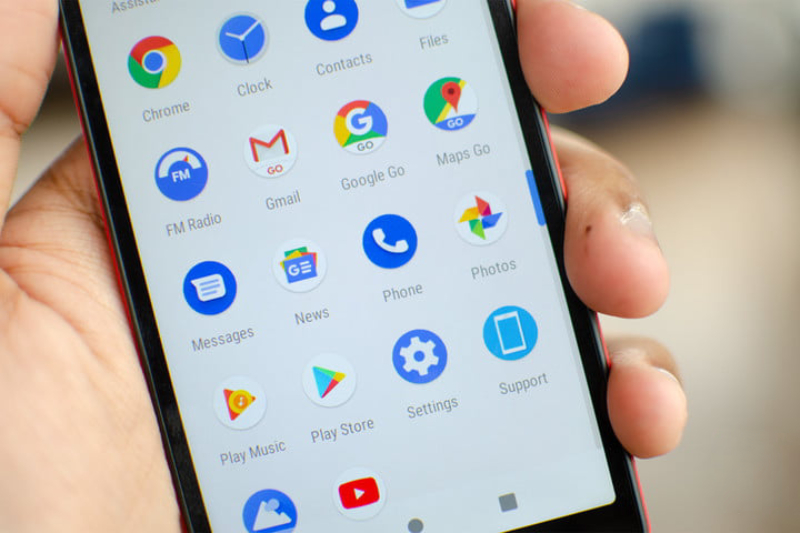 2. Android 12's exciting and must-see features
As I gathered from many famous technology sites such as Android Authority, 9to5Google, XDA Developers, .. Android 12 will have many interesting features that you should not miss. For example, the Project Mainline feature (which helps users to download small software updates through the Play Store, or the feature to 'hibernate' unused apps, adds privacy features. Let users know which software is using the camera and microphone (quite similar to that on iOS you guys).
In addition, Android 12 also improves some factors such as experience with gaming controllers, opening two apps at the same time to multitask (App Pair), allowing you to install apps from 3rd party app stores easily. easier, feature double tap on the back (exclusively for Google's Pixel smartphone line), …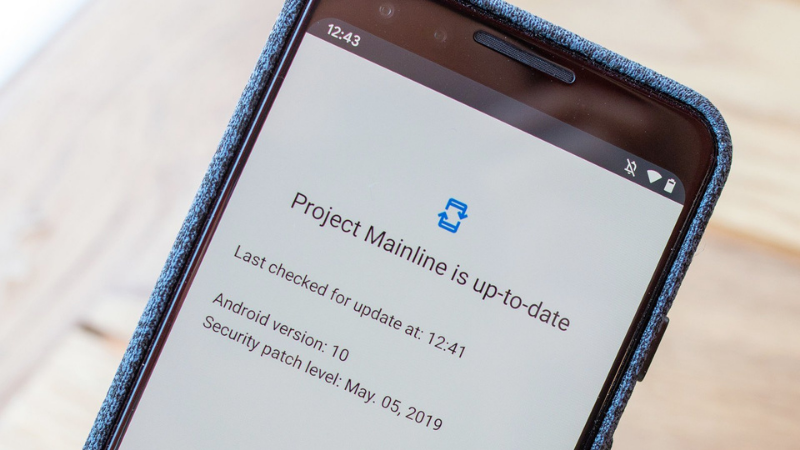 For me, Project Mainline is one of the most important features that will help the Android operating system shorten the gap with Apple's iOS. Project Mainline briefly, this is a feature introduced by Google to improve access to Android updates by bringing some updates to the Play Store. Android has always been considered fragmented, and the update speed of each Android smartphone company is different and uneven like iOS. Therefore, I hope Project Mainline will partially overcome this weakness on the Google operating system.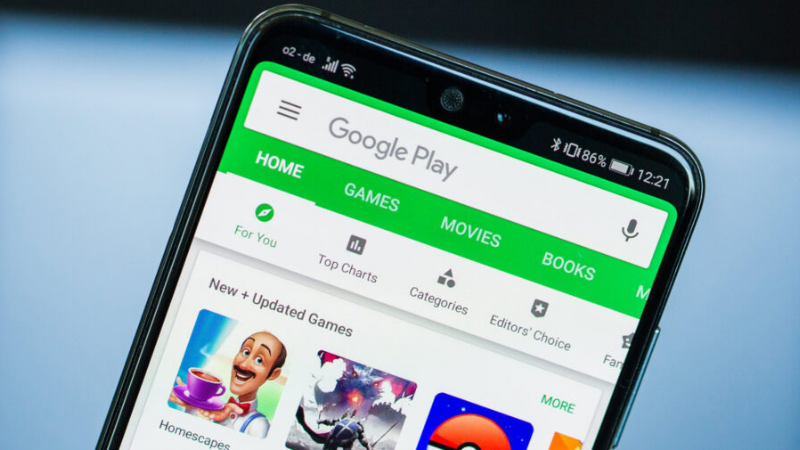 3. When is Android 12 expected to come out?
As scheduled for every year, Android 12 (official version) is likely to launch around August or September of this year. However, with the current complicated epidemic situation, I think Google will have to delay the launch of Android 12 in October. And if you want to be more specific about the time, this is the information I have compiled. from XDA Developers:
Android 12 Developers Preview: May 17, 2021 or March.
Android 12 Beta (many bugs still): in May or June, coinciding with the Google I / O event that takes place every year.
Android 12 Beta Platform Stability (version almost stable): in July or August.
Android 12 official version: September or October (as I mentioned above).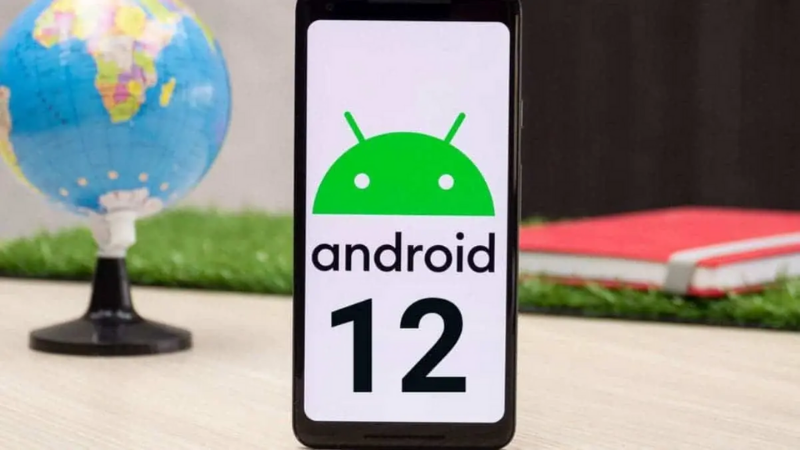 summary
It can be said that Android 12 is one of the next transformations because this operating system promises to have a lot of remarkable features that we should not ignore. I hope Google can continue to promote more practical features to improve my brainchild, turn Android into a more mature operating system, remove existing shortcomings. now on.
What are your expectations for Android 12? If so, don't forget to leave your comments in the comments section of the article. Thank you for taking the time to read your article.
See also: Revealing new screenshots of Android 12 interface, which are expected to be new but surely someone will say somewhat like iOS
Edited by Vu Truong An
Not satisfied with the article
2,537 views
Related posts
The new year New Year comes, let's renew your 'mobile phone' with the latest set of Android 12 wallpapers, which are supporting many devices.


3 days ago

Instructions for creating a Google account for easy use of the services provided


3 days ago

Facebook changed its logo, Google fired fireworks to celebrate the New Year's Eve


4 days ago

Revealing screenshots of Android 12 interface, new and expected, but surely someone will say somewhat similar to iOS


2




6 days ago

Google Pixel is updated with new features to measure heart rate and respiration, how to work intelligently, to support well when exercising


07/02

Google Pixel Watch has a very unique design and premium price (Updating)


01/02
.