[텐아시아=우빈 기자]

Photo = Singer Lim Young-woong
Singer Lim Young-woong releases'I want to walk' as a sound source, which shows an emotional craftsmanship.
On the 26th at noon on each music site, the songs sung by TV Chosun'I will sing the requested song-Call Center of Love' will be released. This album includes the title song Lim Young-woong's'I want to walk', Young-Tak's'Flower Road', Lee Chan-won's'First Jung','It's a Snake' and Lim Young-woong, Young-tak, and Lee Chan-won's'I Love You Sister'.
In addition, there are 10 songs in total, including Jeong Dong-won's'When You Walk', Jang Min-ho's'Do not cry', Kim Hee-jae's'Still You are My Love', and Lim Young-woong and Jin Mi-ryung's'Ugly Love', and Kim Hee-jae and Kim Hye-yeon's'Saturday Night'. Included.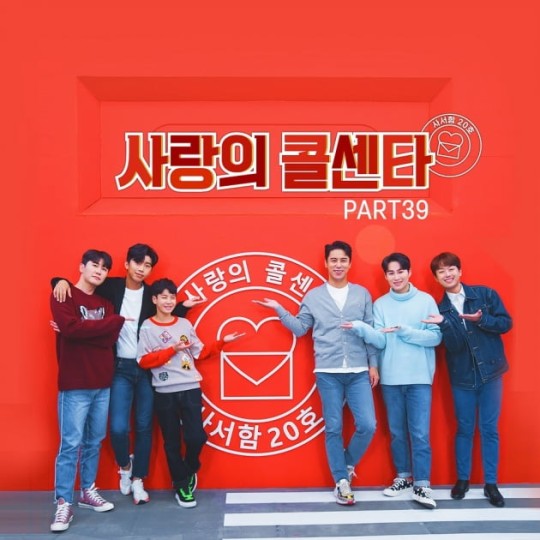 Mr Trot Love Call Center PART39 Album Cover
On this day's broadcast, Lim Young-woong selected Cho Yong-pil's'I want to walk', expressing the true value of'Emotional Craftsman', and impressed the home theater. Lim Young-woong, who caught viewers' ears with'Honey Voice' from the first verse, completed a stage full of immersion with sweet lyrics and deep emotion.
The stage video of'I want to walk' exceeded 140,000 views based on Naver TV, and was selected as the album's title track, receiving hot love from fans.
Reporter Woobin bin0604@tenasia.co.kr
▶ A fairy tale that children and adults hear together [스타책방]
▶ Star behind-the-scenes photo & video ▶ Latest issues at once
Ⓒ Tenasia, unauthorized reproduction and redistribution prohibited