Restructuring the smartphone business can boost LG Electronics' profit and value.
Last week, Korean media reported that leaders of LG Electronics consider withdrawing from the smartphone market. Stemming from chronic losses, exhausted resources and the failure of two key phone models launched last year. LG Velvet and LG Wing are reported to be underperforming, despite the company spending heavily on marketing and local carriers launching numerous incentives and subsidies.
However, LG Eletronics has officially denied this. And even at the CES 2021 event, people also saw a Korean company teasing a phone model equipped with a stretchable screen, which could be pulled out and rolled up like paper. Despite LG's tough claims, many industry experts believe that now is the right time for the Korean company to end, give up on its conservative stance and accept change.
In their view, LG Electronics' power is shifting from consumer electronics to producing essential components, catering to electric vehicles and the booming IT fields. The smartphone business is like a deep hole in the business growth, which needs to be filled up for LG to move forward. They were once a mobile powerhouse.
LG Electronics roll-screen phone (photo: LG)
Long slip is irreversible
Once upon a time, LG was a phone company known for its stylish feature phones. Samples "focus on design" helped the company compete against Nokia and Samsung contemporaries, favored by users. A lot of Korean people still remember the LG Prada or LG Chocolate models, which are out of the way and stand out in the market.
But the company has lost that aura. At a time when LG's management perceived the future to be in smartphones, not feature phones. At the same time, LG turned down the opportunity to acquire memory chip business Hynix Semiconductor. Later, the SK Chaebol bought it back in 2012. A very regrettable decision now that the memory chip is a money-making activity for SK Group.
Now, LG's presence in mobile has become so blurred that it is not even seen as a major competitor to Apple, Samsung or Chinese companies like Huawei, Oppo, and Xiaomi. There was a time when LG competed fairly with Samsung, which was well received for its bold features and technology.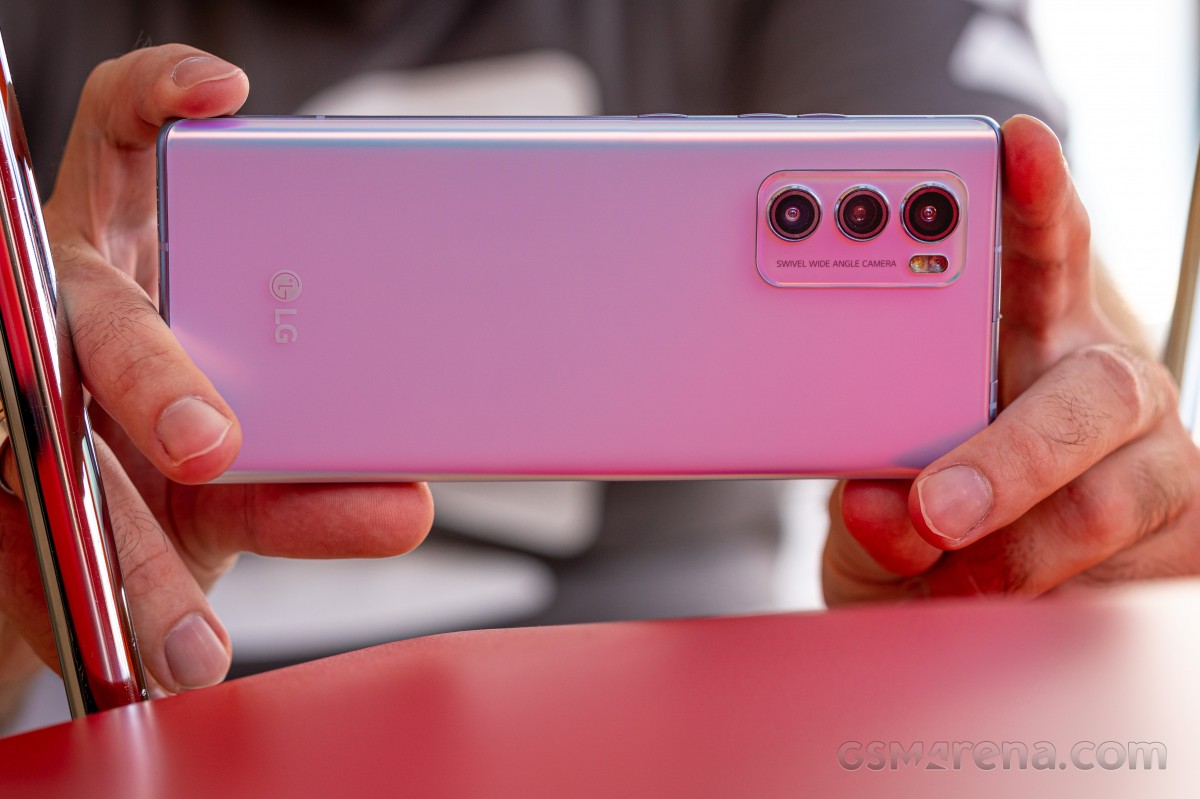 LG Wing and LG Velvet both failed at home LG (photo: GSMArena)
To keep smartphones alive, LG Electronics has agreed to increase the outsourcing rate of low-cost and mid-range phones, hand them over to manufacturing partners, label and sell. This plan helps to save significantly costs as well as time spent on design and production work, even Samsung is making full use of it. However, still not working as expected.
The company just reported its 22nd straight quarterly loss, losing another $ 124 million due to inefficient smartphone business. LG is unlikely to have a chance to rise up in the current context. The smartphone industry is dominated by a minority of five brands Apple, Samsung, Oppo, Vivo and Xiaomi, the doorway for the company is truly gone.
According to one knowledgeable source, now is the right time for them to retreat or conduct a major overhaul to save what's left. "The smartphone market has actually receded for a few years now. Apple, Samsung and Chinese companies have a lot of control. This makes it even more difficult for LG which is lagging, really hard to create. profit large enough to keep the business going"- said this person.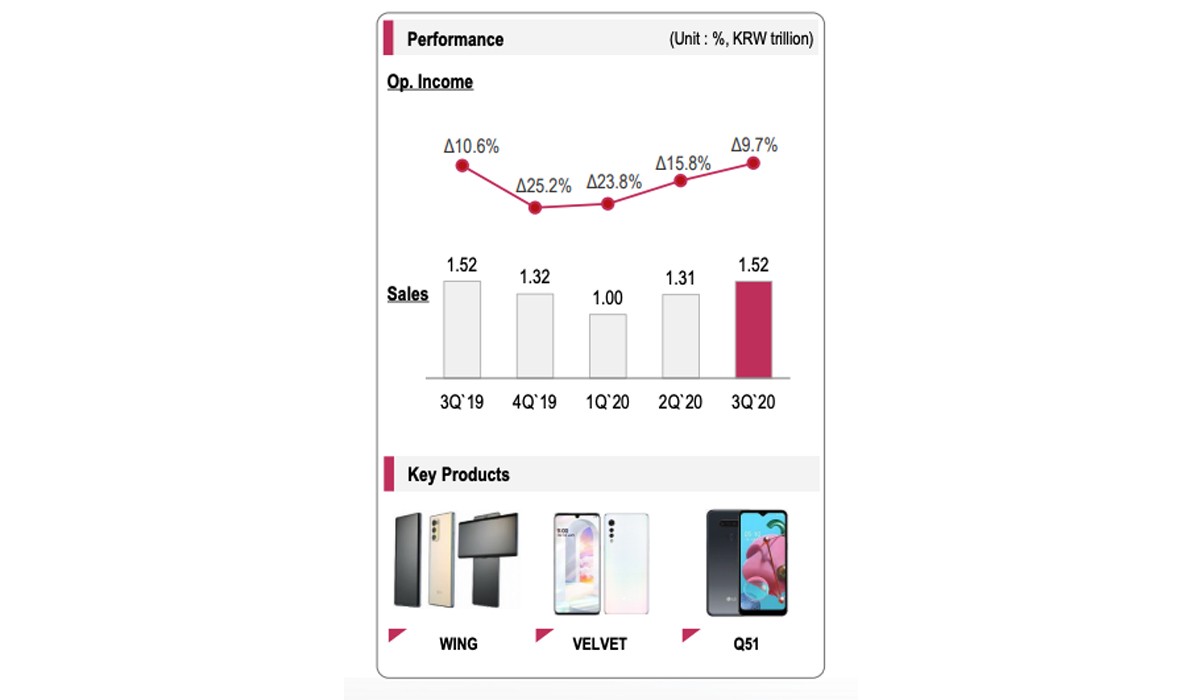 In the third quarter of 2020, the company continues to report a loss of $ 124 million (photo: LG)
The future towards electric vehicles
Desperate so, LG Group is restructuring to become an important part of the global electric vehicle supply chain. Consumers mention LG will immediately think of TVs, refrigerators or washing machines, but the industry believes it is accelerating its transition to stay ahead of the electric vehicle trend, becoming a major parts company in the industry.
LG Group's affiliates, such as LG Chem, LG Display and LG Innotek, have all been identified as major winners as the global car industry shifts from gas to electric. Although LG Electronics struggled with smartphones, its sister businesses were still moving forward. Furthermore, LG Electronics itself is not out of LG Group's vision.
In December, LG Electronics announced the establishment of a joint venture with Canadian car parts maker Magna. Objectives to manufacture important components for electric vehicles such as integrated charger, inverter, e-motor. Magna herself is involved in Apple's electric vehicle project, called Project Titan. This announcement immediately caught the attention of investors.
Many expect LG to become a major auto parts maker, even win an Apple contract
Shares of LG Electronics reacted positively after the news, adding 30% more. Reflecting their belief in the joint venture LG can gain a place in the Apple electric car supply chain. Currently, the global car industry is also buzzing with new information about the US company wants to make electric cars. If the information is correct, as soon as possible 2024 this product will roll.
A decision is welcome
Of course, LG Electronics management also understands what a rising stock means. They are on track with investors' expectations. And if the company makes one more important announcement, announcing its withdrawal from the smartphone industry, there is no doubt that the market will be even more optimistic about LG. In fact, after Korean media reported the possibility of deactivating this losing unit, their shares rose 2.5% last week.
An industry official commented that companies are being strongly encouraged to restructure, focusing on areas where they can be the top or top group. No one wants to repeat the same mistakes they made with smartphones. So far, LG has lost a lot.
Korean companies face important decisions with the smartphone business (photo: Neowin)
"Over the past decade, LG has been criticized as a latecomer. Now is the time for the company to decide. The market has expressed strong support for shutting down smartphone production." – This person said. Is it all now up to the LG Electronics leadership, to continue or quit? Accepting failure is very bitter, but it is also a lesson.
Ambitious Man (According to Korea Times)