VinFast Klara is the first electric motorbike line of Vietnam that was recently introduced to the Vietnamese market by the automobile manufacturer VinFast.
Not following the production of internal combustion motorbikes like the brands that dominate the Vietnamese motorcycle market such as Honda, Yamaha or Piaggio, VinFast chose to produce electric scooters with the orientation to a green and clean future. pretty.
VinFast Klara is an electric model of the Vietnamese brand, but owns many equipment from famous brands and designs of Italian vehicles.
About appearance, Vinfast Klara not unlike a scooter with an Italian style design like Piaggio or Vespa. However, the equipment inside is completely different. Recently, a user of VinFast Klara high-end version after buying a car has undergone a "surgery" to see below what the car's outer frame is.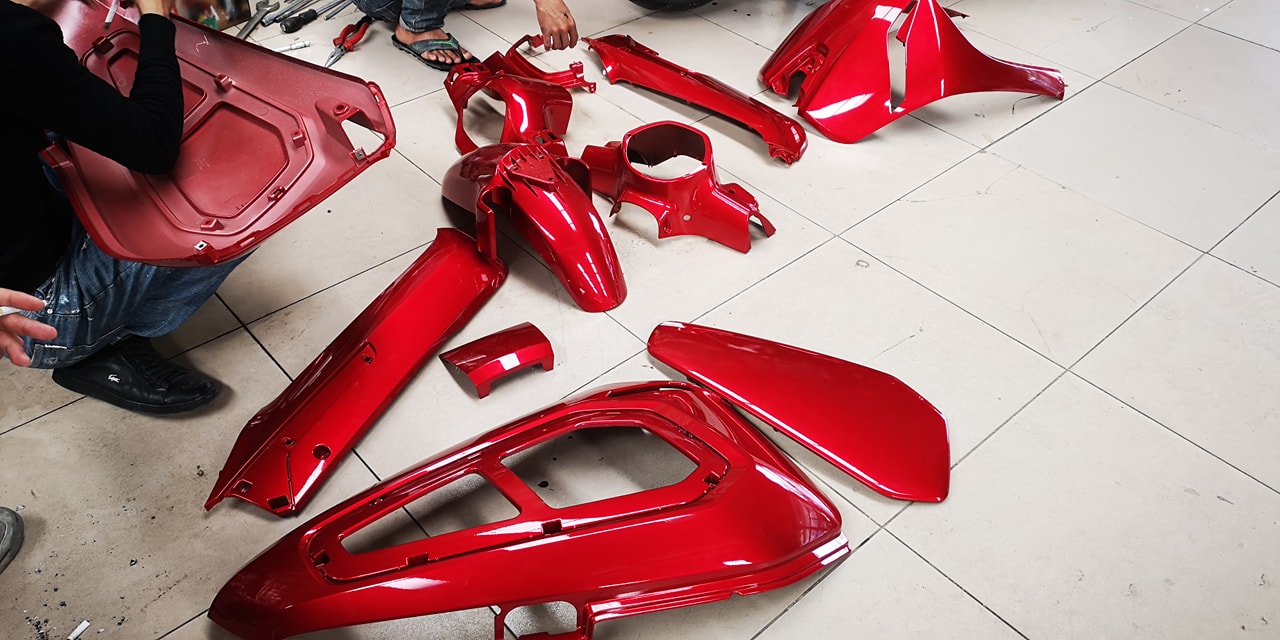 As mentioned earlier, although VinFast Klara itself is an electric motorbike, VinFast Klara still has a sturdy steel pipe frame similar to conventional motorcycles. According to the owner, the welds in the chassis are very well done, neat and not as rough as the low quality frames.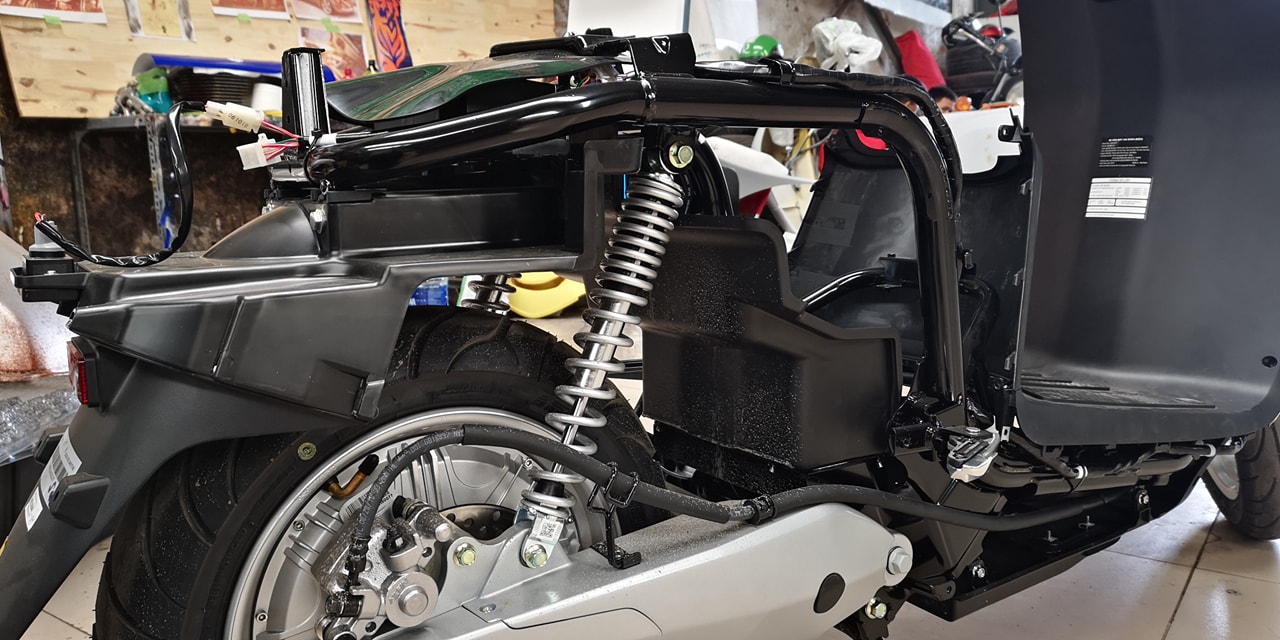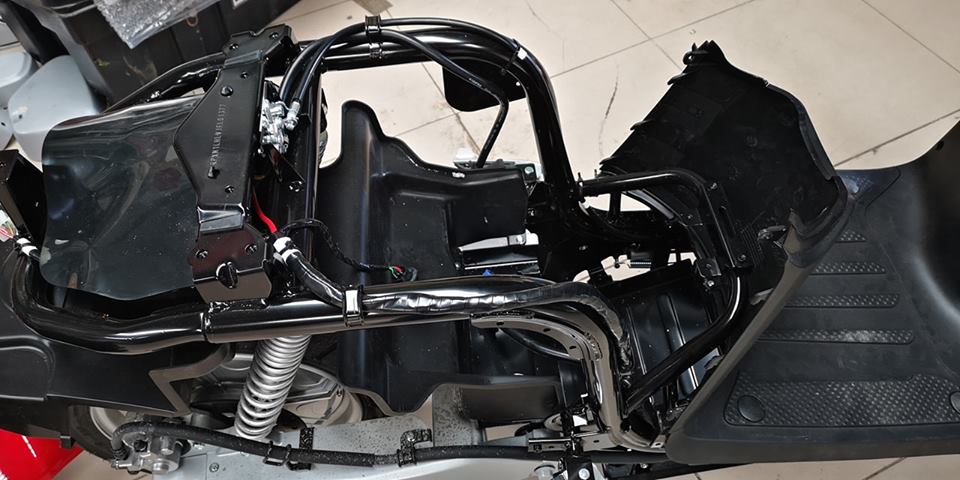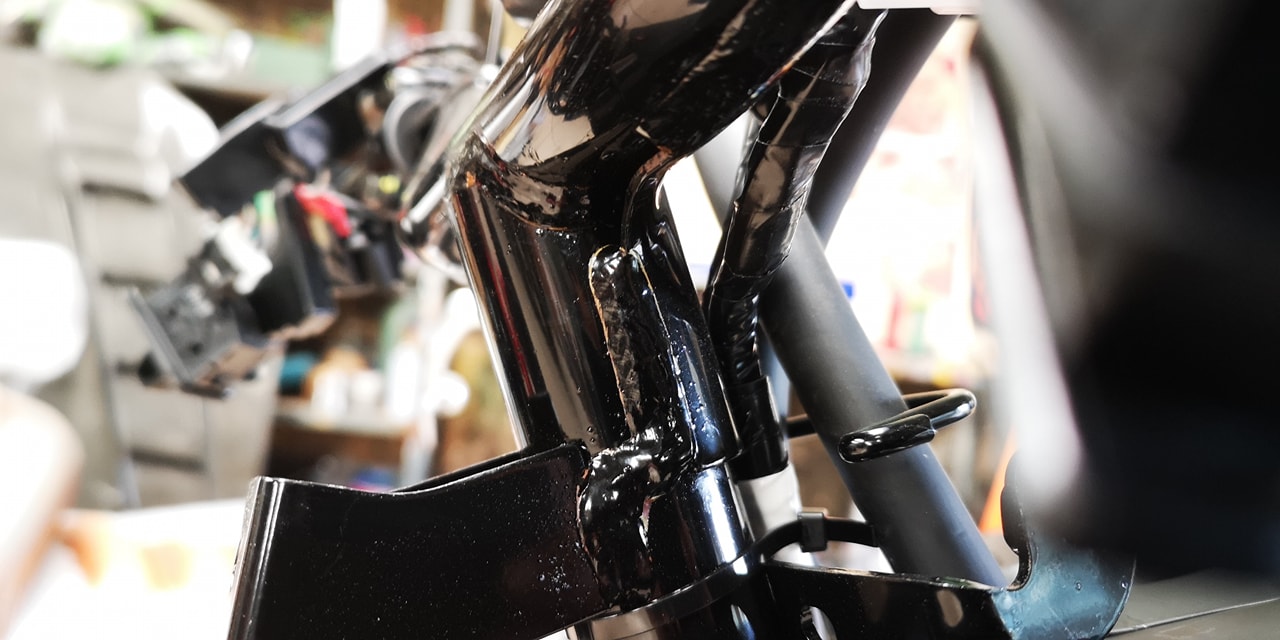 The layout of the electric motor and the battery pack of the car is very smart. Both are placed quite high to optimize the car's ability to resist flooding. Besides, the Bosch 61.2V battery pack is rated to be very lightweight, the battery is arranged to make removable more convenient.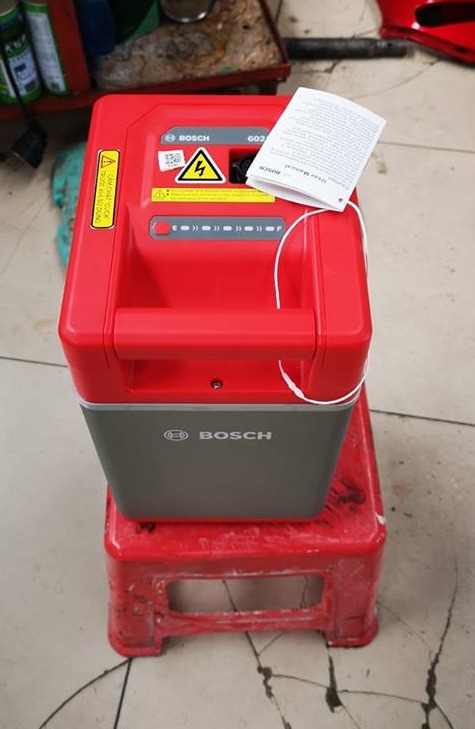 Below the footrest floor, after removing the plastic cover, it is completely hollow inside, the wiring as well as the brake fluid pipes are followed the chassis very neatly.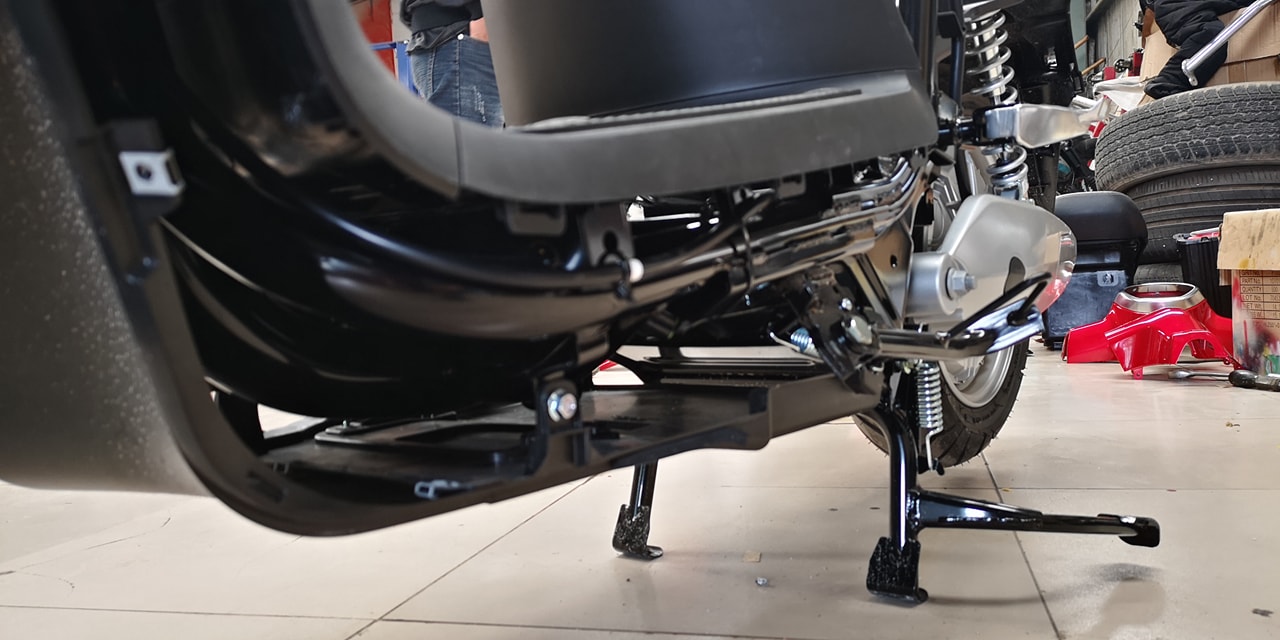 At the front of the car, underneath the mask is the controller, the horn and some other parts are neatly and firmly installed. Moreover, the arrangement of the important electrical components in a high and closed position also helps to completely avoid the situation of short-fire due to entering the water.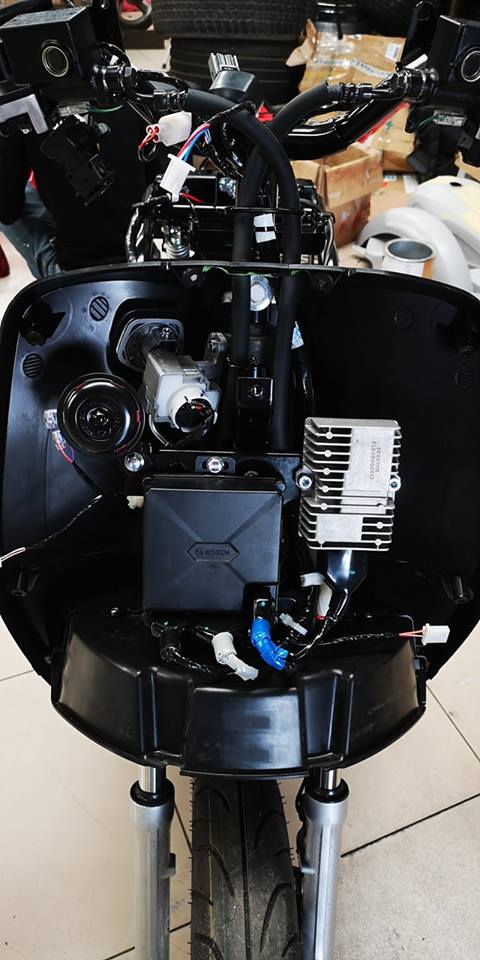 With the practical evidence mentioned above, Vietnamese users can be assured of the quality of the sample electric motorbike of VinFast. Regarding the charging system, VinFast has also arranged the integration charging point at VinMart + system.
.