Call of Duty 2021, Vanguard as some already call it, is gradually starting to unfold. The franchise's long-awaited next FPS is set to take place during WWII, and a feature may return.
Expected, Call of Duty 2021 was not announced at E3 2021, unlike Starfield, Bethesda's next space RGP. However, its official presentation should not be long since this new opus of the famous franchise is expected by the end of the year. We don't have any official FPS details yet, but leaks are starting to spill over the networks.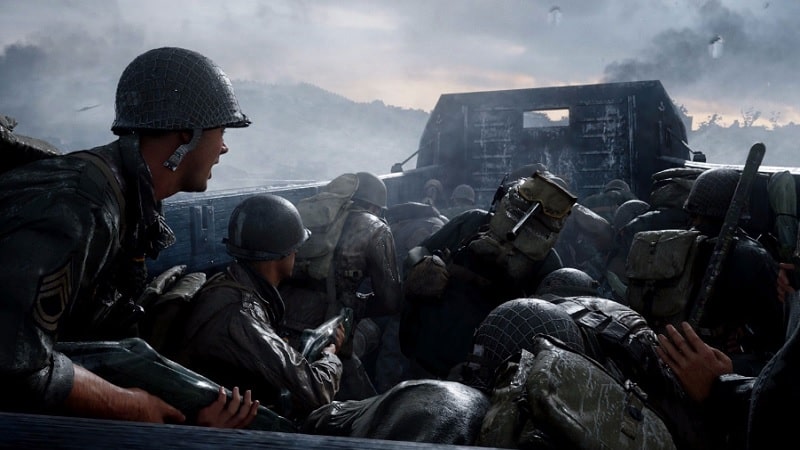 Moreover, the game is called Call of Duty 2021, but its name is still a mystery. However, the name Vanguard is the one that comes up most often. So the next first-person shooter could be called Call of Duty : Vanguard.
MWII Headquarters returns in Call of Duty 2021
On Twitter, the insider "@ TheMW2Ghost" reveals to have had access to a gameplay video. She couldn't get it back, but he describes what he saw in the video. The insider explains that: " I recently saw footage from CoD 2021 / Vanguard. They are soldiers in World War II uniform. I saw a Kar 89 (the MW19 asset was used for this), a WW2 and Molotov trench shotgun. The map they were playing on looked like an African palace ».
So not only would the next Call of Duty unfold during the Second World War, like Call of Duty: WWII released in 2017, but it would also immerse players in different parts of the world like Africa.
@ TheMW2Ghost also adds that a " Headquarters iteration could return for CoD 2021 ". It is not about the game mode, but about the social space called Headquarters in Call of Duty: WWII. This accommodates up to 48 players who can then interact with each other more easily.
Call of Duty 2021 does not yet have a release date, but it is expected by the end of the year. He should come out on PC, Xbox Series, PS5, Xbox One et PS4.
Source : ComicBook




Auriane Polge