Known as the top Korean star attracting a large number of fans around the globe, most recently, Lee Min Ho has surpassed records and became the Korean artist with the largest number of followers on social networks Facebook, Instagram, Twitter and Weibo. In addition to his main career as an actress – a famous model, Lee Min Ho is also dedicated to community activities, regularly cooperating with the International Fund for Nature Protection and the United Nations Children's Fund as well as set up PROMIZ Charity Fund – a fundraising organization to raise public awareness on social and humanitarian issues.
Lee Min Ho shared, "As Lazada's first Southeast Asia brand ambassador, I am extremely eagerly awaiting the 11.11 Shopping Festival. Lazada has always been known as the leading e-commerce platform in Southeast Asia with innovative technology and innovative approaches. Personally, I have had interesting experiences working with Lazada team. I look forward to introducing this platform to even more people across Southeast Asia. "
During Lazada's 11.11 Shopping Festival, Lee Min Ho will appear in a promotional video demonstrating his online shopping habits. When shopping online, this Korean star emphasizes convenience and has many choices to cater to his everyday needs such as fashion, sports, beauty and wellness.
"The stories of individuals who constantly pursue their passions, learn new skills and have exciting experiences in the spirit of Lazada's 'Heart rate guide' have always been my inspiration. Therefore, I am very happy to be a part of this story as an inspiration to bring more joy and optimism to fans and consumers across Southeast Asia, " Lee Min Ho shared more.
In the advertising campaign for the 11.11 Shopping Festival, Lee Min Ho also collaborated with the brand ambassadors from Lazada's 6 Southeast Asian markets to convey joy through gifting each other full packages. exciting. The brand ambassadors of Lazada are singer Agnez Monika – actor Verrel Bramasta from Indonesia, singer Ayda Jebat from Malaysia, actress Kathryn Bernardo from the Philippines, actress Bella Ranee Campen from Thailand and singer – actor Chi Pu from Vietnam.
Chi Pu, Brand Ambassador of Lazada Vietnam, said: "I am very pleased to continue accompanying Lazada during the 11.11 Shopping Festival. This is the most anticipated event of the year and promises to have many interesting activities for consumers. Especially this time, the role playing with the handsome actor Lee Min Ho – the brand ambassador of Southeast Asia of Lazada gives me a feeling of surprise and excitement. It is hoped that activities within the 11.11 shopping festival will continue to enhance the shopping experience combined with entertainment for consumers; from there, spread the positive and optimistic spirit when shopping in the community in general. "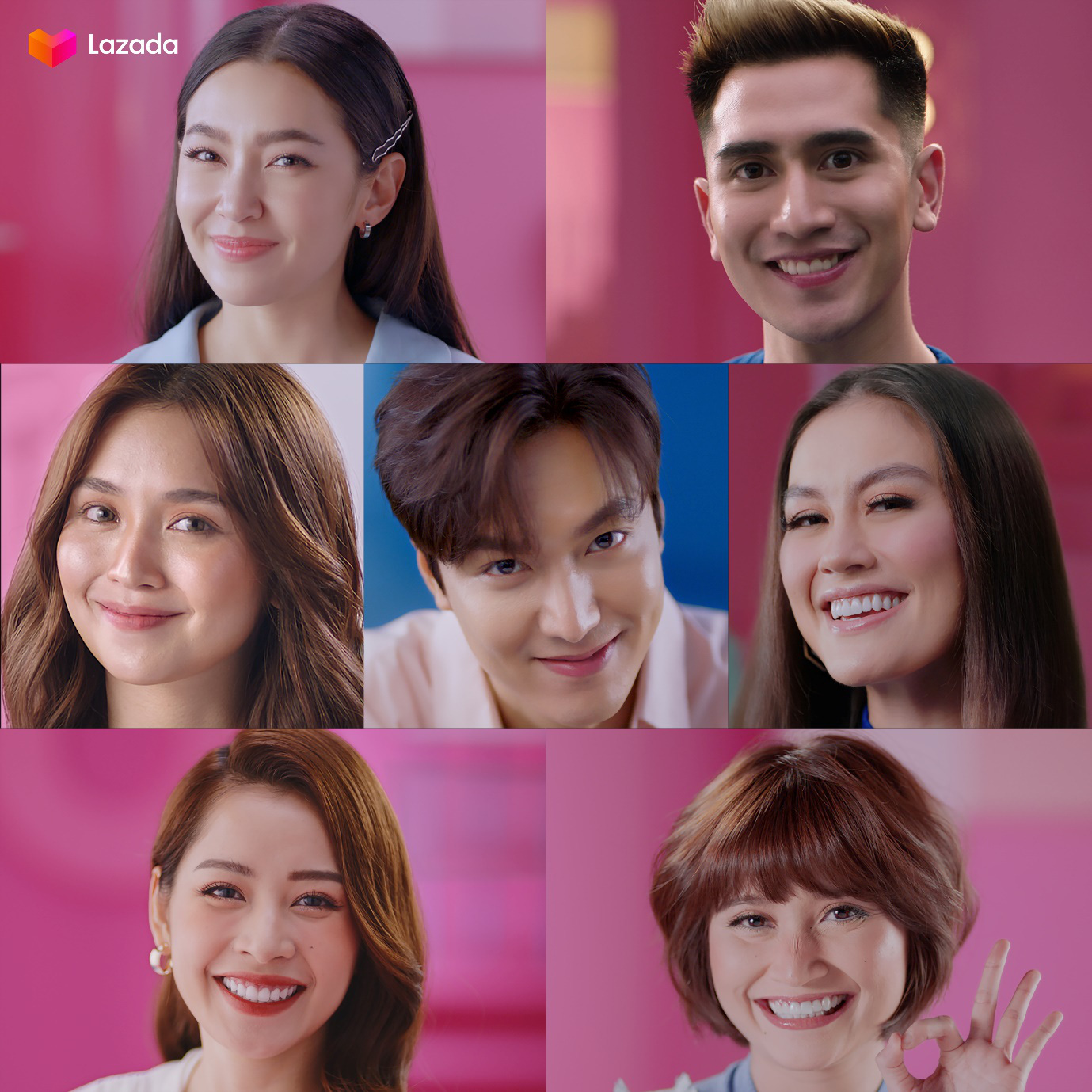 Mary Zhou added: "Connecting Lee Min Ho with brand ambassadors from across Southeast Asia on an online platform is Lazada's way of connecting communities regardless of geographical distance. The year 2020 is gradually closing, Lazada wishes to promote the power of the harmonization of diverse cultures across Southeast Asia, from which we can optimize this power to help each other overcome hard time."
In the promotional video, users will listen to the amusing music of the 11.11 Shopping Festival on Lazada, reminding them to "put the goods in the basket" for the cheapest purchase on the biggest sale of the year.
During this 11/11 shopping festival, Vietnamese consumers will enjoy the most attractive offers, free shipping, and millions of promotional codes with a total value of up to 22 billion VND. In addition, Lazada also continues to expand its shopping strategy integrating entertainment with online music festival 11.11 Super Show promises to bring many fun and exciting experiences for consumers and relatives during the festival. Lazada's biggest shopping year.
.