CCTV footage showed the Husky dog ​​completely ignoring the "robber" holding a gun during the rehearsal in Chiang Mai (Thailand) on February 16.
According to the script, a man posing as a robber would approach the stall and point a shotgun at the boss.
Worawut Lomwanawong, the shop owner, waited for the dog named Lucky to get up and growl "the bandit". Lomwanawong kept glancing sideways, and whispered in an attempt to wake Lucky.
However, all of Lomwanawong's efforts were hopeless. Lucky was still asleep even when his master handed the "bag" to the thief.
Master is threatened with a gun but Lucky still doesn't care.
Before that, Lomwanawong had repeatedly trained Lucky skills to protect himself.
"I realize that Lucky has other priorities. She prefers to sleep rather than watch the house, "said Lomwanawong. "If it was a real robbery, I would be dead. Lucky might just ignore the robber if he gets fed. "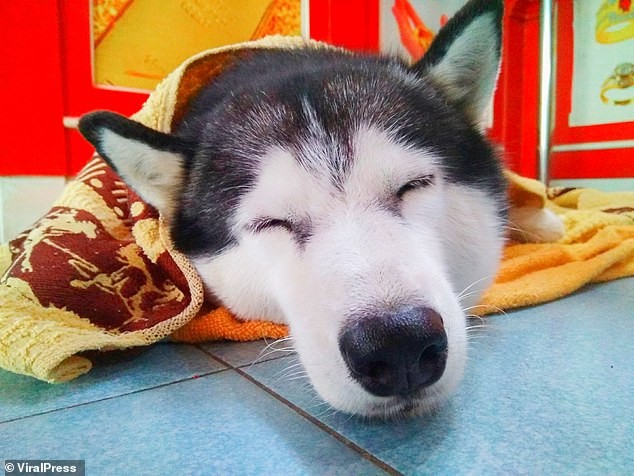 Lucky is more passionate about sleeping than keeping home.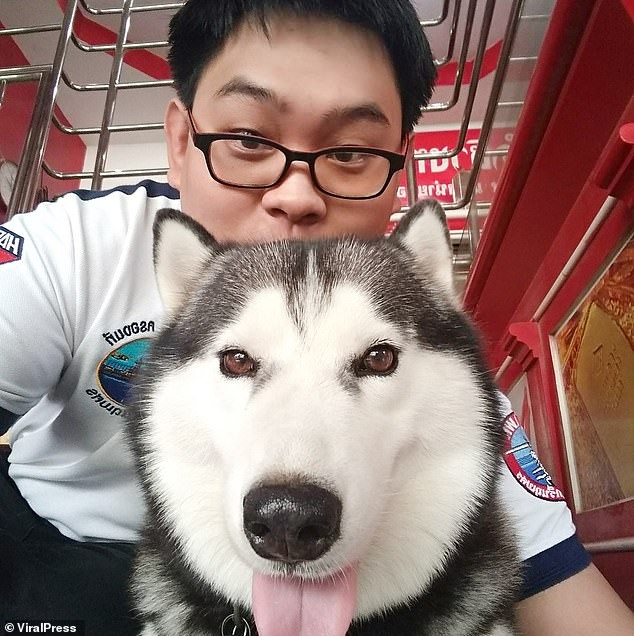 Lucky and master.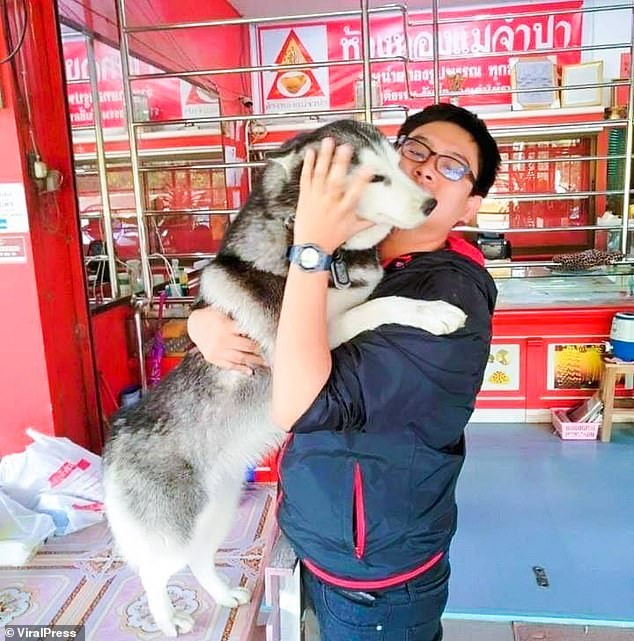 The dog has been trained many times but still fails in shop guard drills.
Although the exercise failed miserably, but Lomwanawong said he still loves Lucky.
"I named it Lucky because it brought me luck. Maybe it's Lucky's mission, to make everyone around them happy, not to protect the store. "
According to Daily Mail
.