Laptops must fold, too: Intel showcases Horseshoe Bend concept notebook
2020-01-07 10:37:44
7 Likes
9 Favorites
14 reviews

This article is reprinted with permission from Fast Technology. The original title "Intel showcases" horseshoe bend "folding screen concept notebook: this is the future of the PC! "Author: Zhaohui, please do not reprint without permission.
CES 2020, the folding screen PC becomes one of the most concerned products. Dell and Lenovo both showed their folding-screen PCs, and Intel, as the big brother, naturally will not miss it. At this exhibition, Intel brought a folding screen concept PC to bring new design inspiration.
This concept product is called Horseshoe Bend (Horsehoe Bend), the keyboard is removed, the B and C sides are screens, and a 17.3 inch 4: 3 screen is unfolded.
Thanks to the folding screen, the B-side and C-side screens are integrated into one and support touch operation, which has a better immersive experience. Of course, if you are not used to keyboard input on the screen, it also supports external wireless keyboard.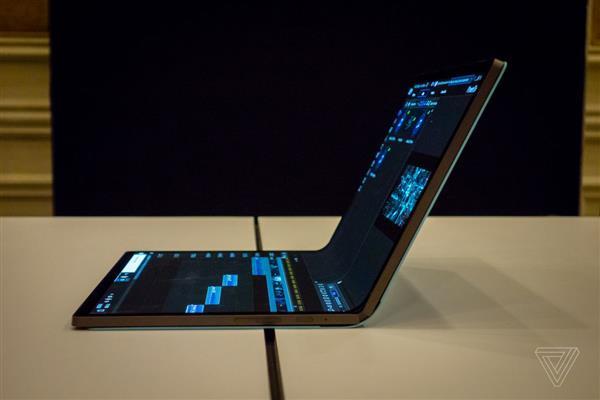 Horseshoe Bend is based on Intel's latest 10nm ++ technology, the Tiger Lake processor, which will be released first on the notebook platform later this year. The display machine operates Windows 10 system, but obviously Windows 10X, which is specially designed for folding screens, is more suitable for such products.
However, foreign media said that because Intel is not allowed to get started on the scene, it cannot share the folding experience of its hinge.
But what is certain is that Intel is indeed promoting this form of notebook and hopes to cooperate with multiple manufacturers. It may soon be put on the market like a folding screen mobile phone and gradually become the mainstream.
Let's feel it together: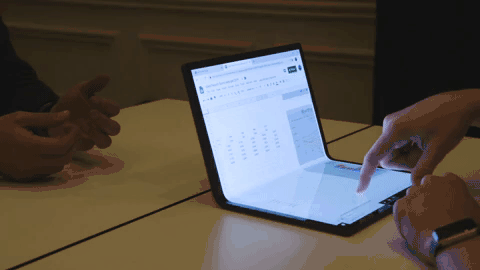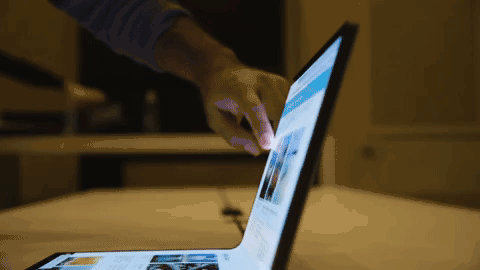 Reproduction without authorization

.