Since its introduction in 2011, the Aventador model has established its position as the king of the category with its unique design and innovative technology. A few years later, the birth of the Aventador S continues the extraordinary legend and extreme aerodynamic evolution of the LAMBORGHINI flagship V12 naturally aspirated engine. With its forward-looking styling design, cutting-edge vehicle technology and the purest driving dynamics, it pushes super-car development technology to another peak.
Reprinted from: InCar Addiction Car News
Original: Legendary Quench Chain, King Reappears LAMBORGHINI Aventador S Taiwan Edition
Thanks to the efforts of the general agent Jiayu Xingye, who has a unique and deep feeling for Taiwan, a special commemorative car model LAMBORGHINI Aventador S Taiwan Edition for Taiwan 's peak enthusiasts officially arrived in Taiwan at the beginning of 2020. Add another exclamation mark to the legendary achievements of the Aventador model.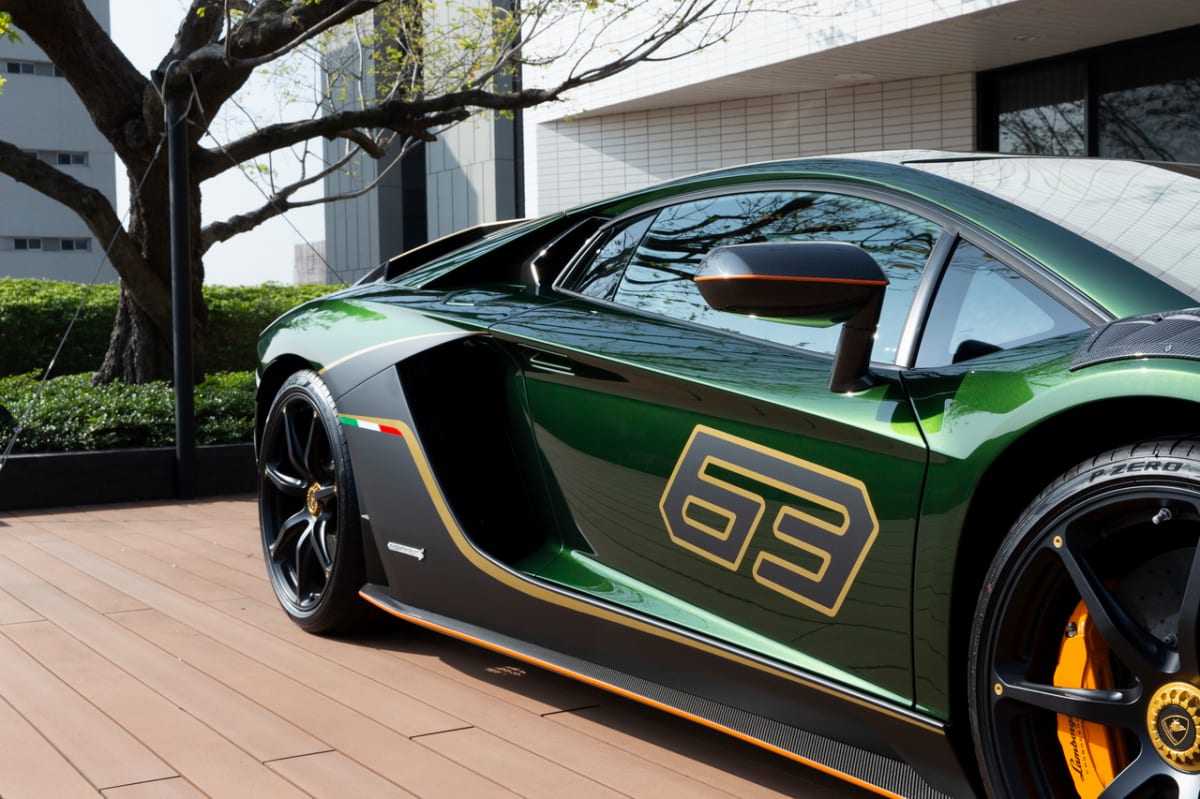 Perfect presentation of aerodynamics and dreamy shapes
All LAMBORGHINI are mobile craftsmanship created with innovative and avant-garde design methods. At first glance, Aventador S Taiwan Edition's eye-catching and unique Italian extreme style will hold your sight tightly. Ultra-lightweight carbon fiber materials are widely used in the appearance. The exclusive carbon fiber aero kit includes front and bottom spoilers, rear shunts, side skirts, front leaflet vents, side air inlets, and rear wing. The exterior mirrors made of carbon fiber make it more integrated, which not only provides optimized airflow guidance and air intake efficiency, but also gives this special model a sense of design tension and a strong sense of strength; For the first time in this commemorative model, the Razze matte black forged single-hole aluminum ring is decorated with gold screws and a carbon fiber rim cover. The lines are sharp and clear, showing a radiant style.
The engine room of Aventador S Taiwan Edition is the concrete expression of structural aesthetics by LAMBORGHINI. With the engine room window made of transparent reinforced glass, the powerful and powerful V12 naturally aspirated engine is placed in it, which seems to be more artistically appreciated. At the same time, it is equipped with a carbon fiber engine room and T-shaped engine room cover. The same X-type tie rod made of carbon fiber material shows the rich technological connotation of LAMBORGHINI.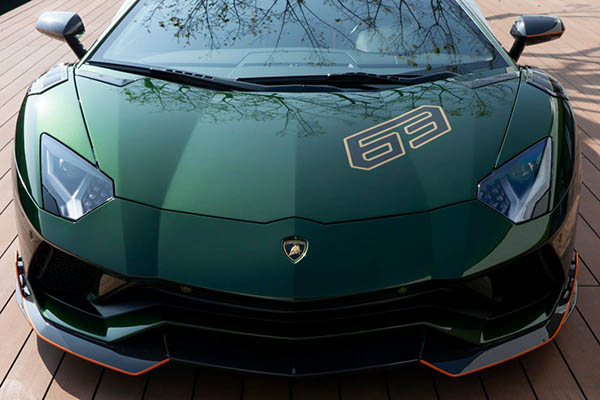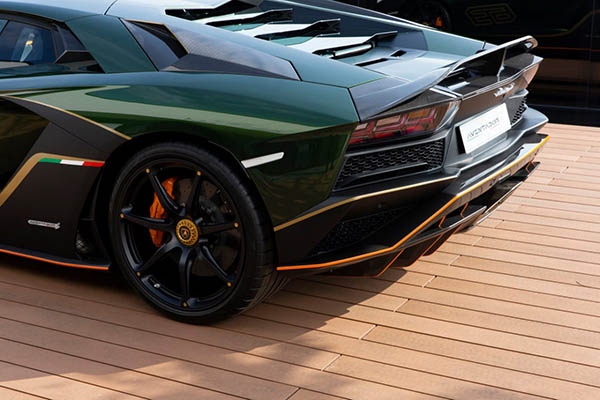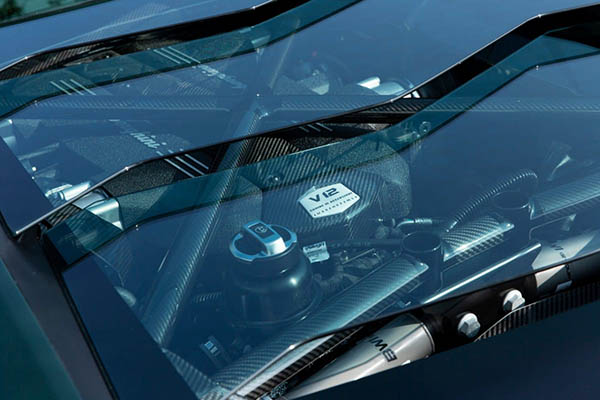 Ingenious king ride
Each Aventador S Taiwan Edition has a unique design specially designed for this commemorative limited edition model. The number "63" can be seen on the front and the doors on both sides to pay tribute to the year 1963 when LAMBORGHINI was founded; it is decorated on the body The waistline and the neat lines that incorporate the elements of the Italian flag add a sharp and sharp spirit to the shape. Next to the A-pillar, there is a limited edition inlaid with diamond glitter, which symbolizes its special identity. This is the finishing touch of only five commemorative models in the world.
Each Aventador S Taiwan Edition is unique. Owners can create a king's car that perfectly matches their personality and preferences through Ad Personam's top-level customized services that include ever-changing colors and materials. The first commemorative version of the car arrived in Taiwan was customized by this service to create a unique metallic green paint with jewel-like dazzling glory, complemented by the sports car interior with contrasting colors of bright orange and black leather to set off the style. Avant-garde fine art style.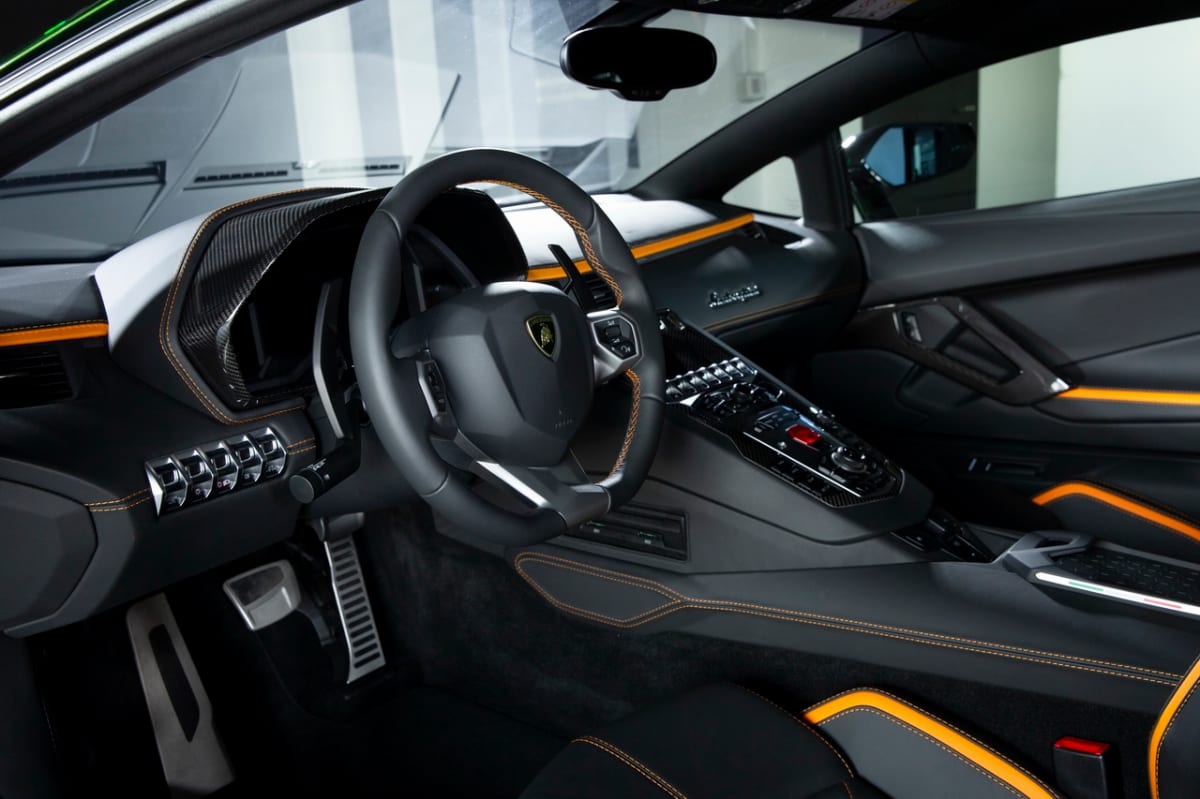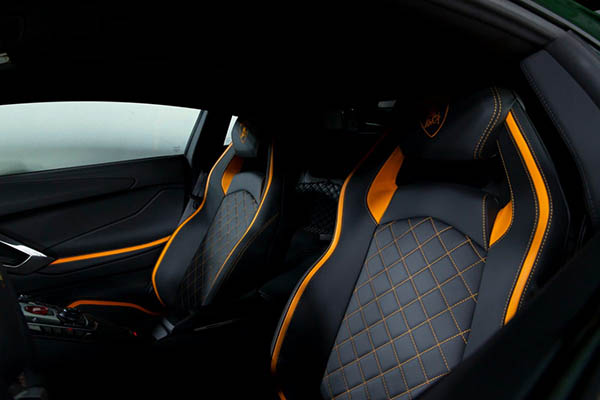 Motion masterpiece
The power source of the Aventador S Taiwan Edition is a 6.5-liter V-shaped 12-cylinder naturally aspirated engine that can output a maximum horsepower of 740 hp at 8,400 rpm and a peak torque of 690 Nm at 5,500 rpm. Equipped with a 7-speed ISR single-clutch self-shifting transmission system, the shift response speed is only 50 milliseconds. It takes only 2.9 seconds to accelerate from a standstill to 100 kilometers per hour, and a maximum speed of 350 kilometers per hour. The lightweight exhaust system not only has three single-pipe exhaust systems, but the sound from the 12-cylinder engine is also more powerful and powerful, bringing a unique shocking experience to vision, hearing and speed.
From the perspective of art collections, LAMBORGHINI created this unique Aventador S Taiwan Edition based on the flagship model of the V12 naturally aspirated engine that symbolizes the extreme Italian craftsmanship. Surely, it will be on the stage at the beginning of 2020, which will open a new page for the legend of the Taiwanese supercar.
InCar Addiction Car News LAMBORGHINI