The Taiwanese automaker Kymco has just launched the AK550 2021 model, a car in the large scooter segment with many modern and sporty equipment.
The new version is not only aggressive, but also luxurious and modern.
The appearance of the car is big and sturdy with fine lines cut across the body. The body design is quite large on the back, the front saddle is lowered for a luxurious driving position.
The exhaust is placed high and the rear handlebar is split into two and sharpened to create a pit look for the car.
The AK550 2021 comes equipped with a range of modern equipment and technology for the money.
In terms of equipment, the car is equipped with a lightweight aluminum chassis that significantly reduces the vehicle's weight. The car is therefore quite light weight compared to its massive body.
Disc brakes are equipped on both the front and rear wheels with 2 large discs for the front wheel to increase safety even when braking at high speed ranges. Braking system with integrated ABS.
High performance suspension system with reverse travel forks in the front and single cylindrical spring shock at the rear.
In terms of technology, the AK550 2021 is equipped with a lighting system with LED technology. The front fascia and headlight cluster are enlarged to provide better illumination while the tail lights and rear turn signals have a minimalist and unique design.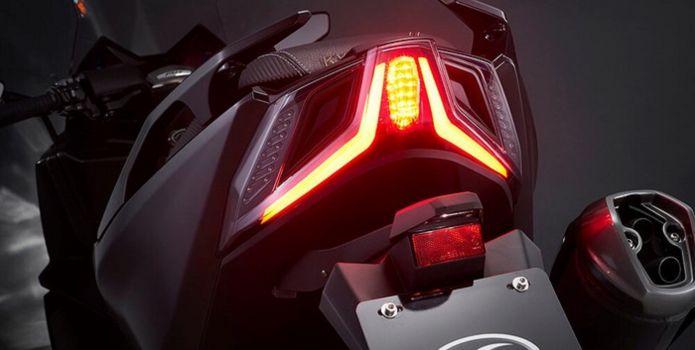 The windshield of the car can be adjusted according to needs. Below the windshield is a display with 2 large-sized furniture with integrated smart Noodoe system.
The engine block equipped on the car produces remarkable power.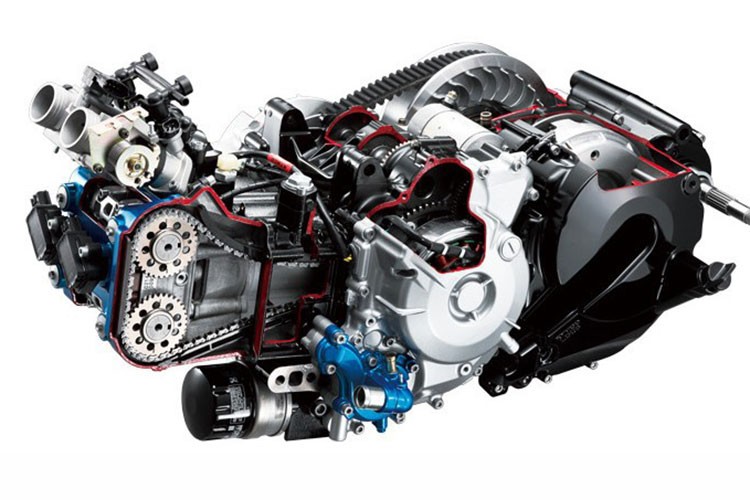 Specifically, the vehicle's operational function is a 550cc engine, which can produce 51 horsepower with a maximum torque of 55.6 Nm. The engine system is liquid-cooled.
Modernly upgraded, but the relatively "soft" price is a competitive advantage in the segment of Kymco AK550 2021.
Kymco AK550 2021 is being distributed in Europe at a price of over 200 million VND. This is a bargain price compared to the technology and equipment on the car. Thanks to the lower price from 50 to over 100 million, AK550 is competing well with competitors in the same segment.
.