#Krypton #240Hz #refresh #rate #RTX3070 #ASUS #Tianxuan #gaming #notebook #officially #released


ASUS Tianxuan, as an exclusive two-dimensional gaming notebook that takes into account both games and entertainment, has attracted the attention and love of the majority of young people since its launch. After the great success of the first-generation products, ASUS continued to deepen the two-dimensional culture and adopt a unique aesthetic and value orientation. Continuous integration with user needs. On January 26, ASUS officially released the fully upgraded Tianxuan 2 notebook. The son of Chosen wins the strongest. Chosen 2 uses a new generation of NVIDIA® GeForce RTX™ 3070 notebook GPU with NVIDIA Ampere architecture, which further strengthens the gaming experience.
Tianxuan 2 adopts a new ID design and uses two-dimensional design aesthetics to create a more beautiful and compact body. It is equipped with NVIDIA® GeForce RTX™ 3070 notebook GPU and AMD's new generation Ryzen 7 5800H standard pressure version processor. The hardware configuration, the new Tianxuan Ji 2.0 and the Tianxuan table pet (TX Mascot) also appeared simultaneously. High-profile, high-configuration, and rich IP ecology of the dimension, continue to output unique vitality for the new dimension of play!
As the focus of the two-dimensional game users, Tianxuan 2 must let the players "love first" in terms of graphics performance. Equipped with the latest NVIDIA® GeForce RTX™ 3070 laptop, it gives full play to the leading advantages of the NVIDIA Ampere architecture and brings a huge leap forward for Tianxuan 2.
Equipped with Nvidia RTX30 series graphics card
The Tianxuan 2 gaming notebook equipped with GeForce RTX™ 30 series notebook GPUs has strong performance that appeals to players and designers. This series of GPUs uses the award-winning second-generation NVIDIA RTX architecture-Ampere, equipped with new RT Core, Tensor Core and SM multi-unit stream processors, which can bring you realistic ray tracing effects and advanced AI functions. GeForce notebooks equipped with the new third-generation Max-Q technology, through AI and new system optimization options, make high-performance gaming notebooks far better than ever. The NVIDIA Ampere streaming multiprocessor is designed for gamers and creators, with higher performance and better performance, making Tianxuan 2's performance far beyond expectations.
Configuration diagram
GeForce RTX™ 30 series notebook GPUs have the new NVIDIA Ampere architecture of 2nd generation RT Cores and 3rd generation Tensor Cores, with higher throughput, and the strongest wins! Among them, the second-generation RT Core makes real-time ray tracing more realistic and smooth, and the new third-generation Tesor Core is a gorgeous picture that allows AI to make full use of the game masterpiece, plus NVIDIA's unique DLSS2.0, which is powered by Tensor Core A breakthrough AI rendering technology that provides computing power support allows laptops to show more powerful performance under the same power consumption, allowing players to freely explore any 3A masterpiece.
For players' endless pursuit of competition, Tianxuan's unique TX BOOST allows laptop GPU overclocking to be fully automated, coupled with Reflex low-latency technology to bring more abundant gaming performance. In "Jian Wang 3 Fengtian Zhengdao", RTX30 series notebook GPU can help you feel the homeland light pursuit effect! Players enter the "Homeland", under "Explore Image Quality", immediately experience the huge visual shock brought by the latest real-time ray tracing global illumination and shadow effects!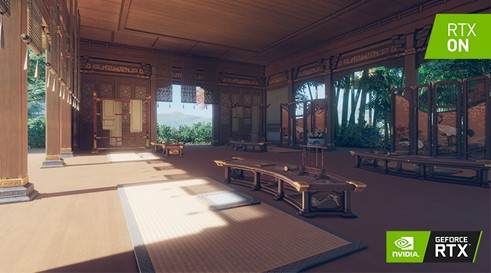 Ray tracing effect
With a powerful GPU, the CPU is naturally not much better. Tianxuan 2 is the first to be equipped with AMD's new generation Ryzen 7 5800H standard processor based on the Zen 3 architecture. It has an 8-core 16-thread design and a maximum frequency of 4.4GHz. Moreover, as a dedicated "H" series processor for positioning games, the brand-new Zen3 architecture and doubled cache make this processor of Tianxuan 2 have a huge improvement in single-core or dual-core performance, and each core can be directly called The three-level cache greatly accelerates the operation of delay-sensitive workloads such as PC games, resulting in a 19% increase in instructions per clock cycle (IPC) and a 24% increase in energy efficiency.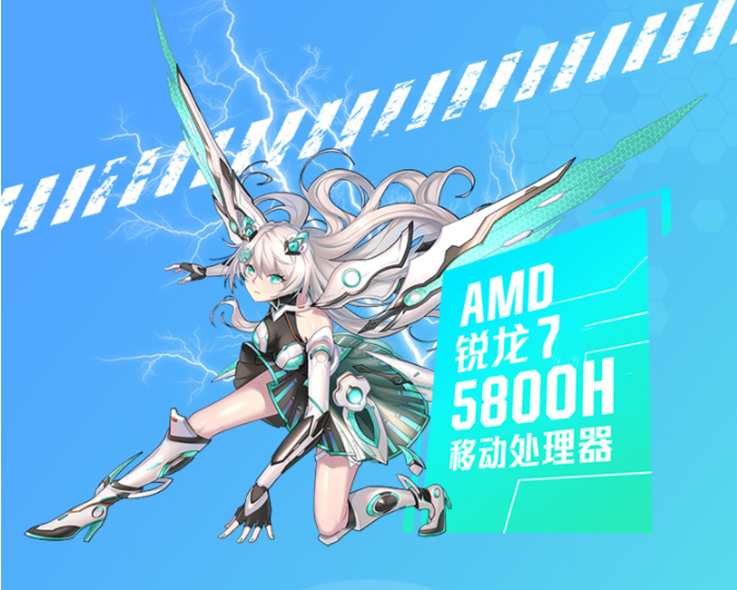 Equipped with AMD Ryzen 7 5800H processor
The 512GB PCIe SSD with TLC particles in Tianxuan 2 makes its read and write performance soar. The nominal continuous write speed reaches 3000MB/sec, and the read speed is as high as 3500MB/sec. In addition, one m is reserved. 2Interface, convenient for users to expand by themselves. 16GB of DDR4 3200MHz high-frequency memory is sufficient for computing needs, and can be expanded up to 64GB. The powerful and stable high-speed transmission performance provides excellent support for players to play games.
Youyan is more expected to recreate the new darling of the second yuan tide
Tianxuan 2 has great performance and even better looks. Both the magic blue and eclipse gray color schemes have improved the appearance of Sky Selection 2, and the unique honeycomb vents at the bottom of the D side give this rising notebook a magical mecha texture, which is absolutely heavenly. Choose Ji's best materialized endorsement.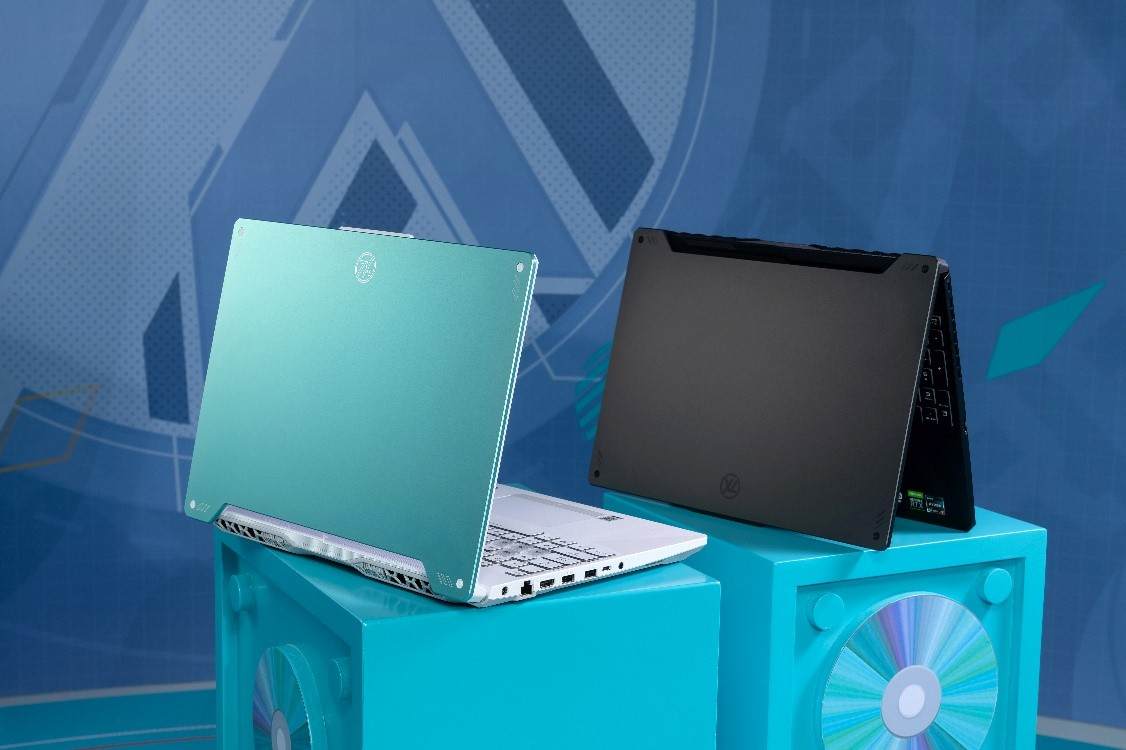 Notebook appearance
In addition to the appearance, the quality is absolutely unpredictable. The new Tianxuan 2 has a 15.6-inch full HD IPS gaming screen with a three-sided narrow frame design, a refresh rate of up to 240Hz, a 100% sRGB color gamut and fast response time, and supports Adaptive Sync adaptive synchronization technology and DC dimming. Players provide a nice and comfortable game screen experience. The audio system is upgraded to stereo sound that supports DTS:X Ultra technology, bringing high-fidelity 7.1-channel virtual surround sound, plus exclusive two-way AI noise reduction technology, which not only realizes the "listening position" in the game for players, It can also ensure that the voice communication in the team is clear and noise-free, making multiplayer games easier, and at the same time bringing a theater-style sound experience for watching movies.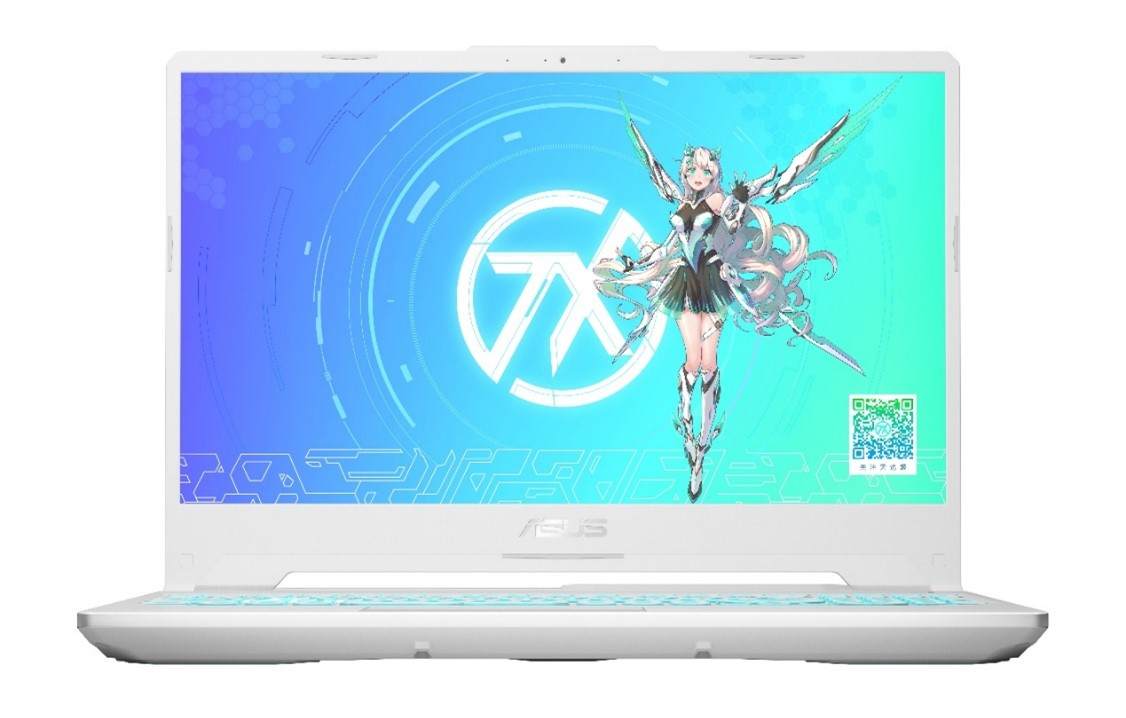 Notebook appearance
In addition, Tianxuan 2 is also equipped with an RGB backlit keyboard with 1.8mm comfortable key travel, approximately 20 million keystrokes, and support for Overstroke technology, with a variety of RGB colorful lighting effects. At the same time, it is equipped with a wealth of I/O interfaces and a fast and stable Wi-Fi 6 wireless network, so that Tianxuan 2 can securely connect to the Internet at a speed comparable to a wired LAN. The built-in 90Wh high-capacity fast rechargeable battery supports up to 12.3 hours of video playback. Through the integrated display mode and automatic refresh rate adjustment function, it can effectively improve the battery life of Tianxuan 2.
cooling system
The newly upgraded glacier cooling system has also greatly improved its cooling efficiency, providing stable support for long-term high-load operation. Tianxuan 2 provides three operating modes including mute, performance, and enhancement. Press the Fn+F5 function shortcut key to quickly switch to meet different needs. It is worth mentioning that Tianxuan 2 has also passed the strict MIL-STD810H military certification. It is as stable and reliable as ever in extreme tests such as cold, heat, and drops.
Plowing ACGN Dimensional IP to Lead the Trend
At present, the scale of China's pan-two-dimensional users has exceeded 400 million people, and ACGN culture has become a trendy culture that contemporary young people are eager for. Therefore, Tianxuan 2 took advantage of the trend to upgrade again, creative design and a more pure dimensional appearance and color matching, plus top-level equipment, powerful screen, showing the upgrade of Tianxuan Ji IP outside of the full blood dimensional culture, and more It is to let Tianxuan 2 become the owner of the dimension C with no dead ends.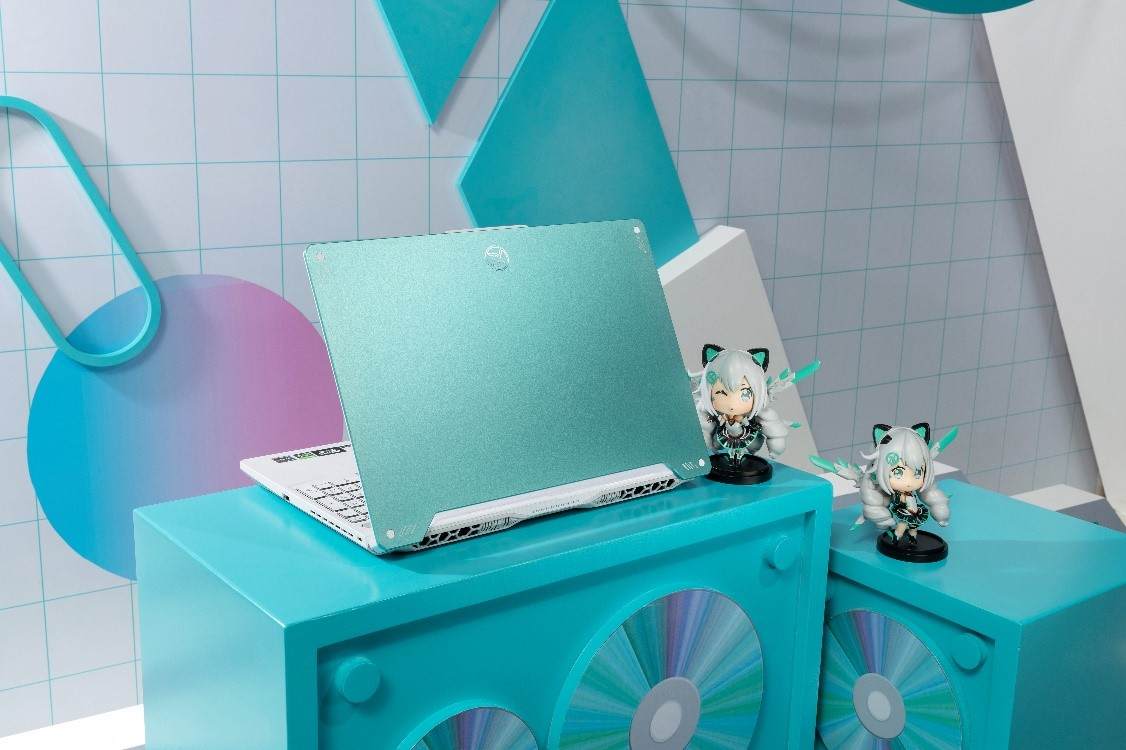 IP joint design
As a surprise for Tianxuan fans, and as a thank you, Tianxuan 2 will be fully launched with the Tianxuan table pet TX Mascot. Tianxuan table pet can make Tianxuanji feedback the running state of the computer in real time according to the working state of the computer, making the entertainment life of the players more interesting and exciting. In the future, every Tianxuan 2 desktop will become Tianxuan Ji's warm home, accompany players to enjoy the game world.
ASUS Chosen 2 is not only a major upgrade in the hardware configuration, but its deep understanding of the two-dimensional culture, seamlessly combining the complete and pure trendy play concept with the unique spirit of the ACGN group, is to provide continuous inspiration and inspiration for the two-dimensional group Fun innovative product. It can be said that Tianxuan 2 released this time continues and presents the rich connotation of the new-dimensional culture, it is also closely connected with young people and becomes an ideal partner to guard young people's dreams and youth.
.