TPO – JD Power's 2019 Initial Quality Study continues to show that Korean car manufacturers' cars achieve the highest reliability after 90 days of use.
JD Power has just released its annual Initial Quality Study for new cars and surveyed owners about problems with their cars during the first 90 days of service. Last year, three Korean automakers – Genesis, Hyundai and KIA – topped the list; Until this year, nothing has changed.
Genesis tops the list of 2019 Initial Quality Research (IQS) that JD Power just announced on Wednesday (June 19). This brand averaged 63 defects per 100 new vehicles (PP100 points) after 90 days of use, followed by KIA and Hyundai with 70 and 71 PP100 points, respectively. The following automakers ranked next include: Ford (83), Lincoln (84), Chevrolet (85) and Nissan (86). Meanwhile, the average according to JD Power is 93 errors per 100 vehicles.
List of automakers ranked by JD Power's Initial Quality Study.
The gap between Korean manufacturers and many other automakers continues to widen when compared to last year's data; According to JD Power, this is somewhat related to their entertainment systems and electronics improvements. On the whole, the problems with the entertainment system also seem to have diminished as the research center points out, while advanced driver assistance systems are increasingly complex.
However, the new cars are being complained more because they have more strange and modern technology than the old one. According to JD Power, although vehicles sold in 2019 have an average of 103 defects per 100 vehicles (best ever), they are still higher than older cars with 91 PP100.
The majority of US manufacturers scored close to the average, and there were Ford, Lincoln, CHevrolet, Dodge and Buick with 93 points. On the other hand, European brands are all below average; even Land Rover and Jaguar are at the bottom of the table, with scores of 123 and 130 respectively.
However, a German model – Porsche 911 – brings the honor of being the car with the least problems according to a JD Power survey with 58 defects per 100 vehicles.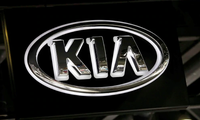 3 million Hyundai and KIA cars under investigation for engine fires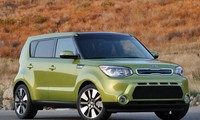 Hyundai and KIA recalled more than 500,000 vehicles because of engine failures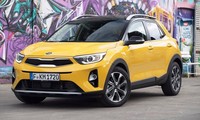 Will Hyundai and KIA launch small crossovers on the i10 and Morning platforms?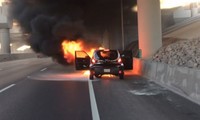 Surprising statistics about car fires Hyundai, KIA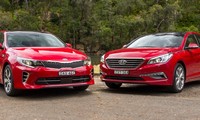 Hyundai and KIA were ordered to recall 2.9 million cars
Write Hoang
According to CNET
.