Under Korea's newly revised program, electric car buyers in the country can get up to half the price of a car.
Accordingly, Korea subsidizes up to 19 million won (equivalent to nearly 400 million dong) to buyers of electric cars this year. The level of support for fuel cell car buyers is even higher, up to 37.5 million won (more than 785 million dong).
This is in the Green New Deal initiative announced in July 2020 by the Korean government to increase the number of environmentally friendly cars rolling on the streets; develop renewable energy, green infrastructure and green industries to drive the country's new growth, as well as effectively address air and water pollution.
The Korean government aims to add 136,000 electric and hydrogen vehicles by increasing the value of the subsidy package to 1.02 trillion won (21,351 billion VND) for 121,000 EV cars and 365.5 billion won (7,650 billion VND). for 15,000 fuel cell vehicles (FCEVs), up 21.4% and 49.2% respectively from a year earlier.
South Korea will also install 31,500 electric vehicle charging systems and build 54 hydrogen filling stations across the country by 2021 to create an "ecosystem" more convenient for green vehicle users.
The revised policy for 2021 prioritizes the ability to drive a larger distance per charge – the greater the distance, the higher the support. The program also offers support levels based on vehicle prices. Specifically, cars priced between 60 and 90 million won (1.25 – 1.88 billion dong) will only receive 50% support, while cars priced above 90 million won, such as the Tesla Model S, will not be subsidized. price.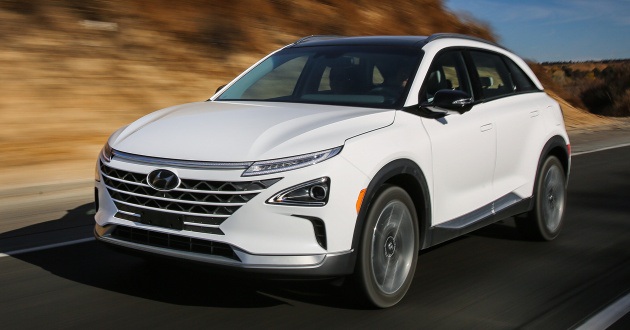 Electric models such as Hyundai Kona (price from 47-49 million won, 484 km / 1 charge), Kia Niro and Tesla Model 3 will be supported the most. Meanwhile, buyers of a Hyundai Nexo fuel cell vehicle will be eligible for the maximum support – 37.5 million won (785 million dong). This model has a selling price of about 70 million won, which means that buyers will be supported more than 50% of the car price.
In addition to private vehicles, the Korean government's support for taxis, buses and electric trucks will also increase to support small businesses.
.