If you are fond of prisoner ball games, strategic team fights and, to a lesser extent, Ben Stiller in lycra costume, it's a safe bet that you are waiting for the latest Electronic Arts experience. We are of course talking about Knockout City, the fast-paced online multiplayer dodgeball game that debuted earlier this year. Now we're only a handful of days away from the game's launch and you might be running out ofarguments to convince your friends to dive into battle with you, so here's something to help you seduce them.
For the launch of the fruit of their partnership, EA and Velan Studios announce a fanfare start for players with a festive period under the sign of free. Indeed, from the launch and over a period of ten days (roughly, from May 21 to 30), the game will be fully playable whether you are on PC, Switch, PS4 or Xbox One. A smart choice for once because it is not easy to convince players to buy an unknown multiplayer game and pay when the choice is plethora and often free … So let's not even talk about the idea of convince other people to do it …
Naturally, a celebration would be nothing without something to nibble on and something to take care of … To avoid blaming people by planning the menu, the people in charge of the com 'operation will not take care of the food, but will plan an event per day, enough to motivate the birth of a community and offer it the opportunity to meet and discuss with the game developers. Each day of this "Block Party" will offer you to compete against developers, take part in regional tournaments and win emotes, mockery and various cosmetic items..
There you go, now you have a better idea of ​​what to expect when you launch Knockout City. The title of EA Games and Velan Coming to PC, PlayStation 4, Xbox One, and Nintendo Switch on May 21. Finally, let's add for Xbox players that the game will be included in the Xbox Game Pass offer (it will therefore not cost 20 euros and should include the gifts offered to first buyers). Now the ball is in your court!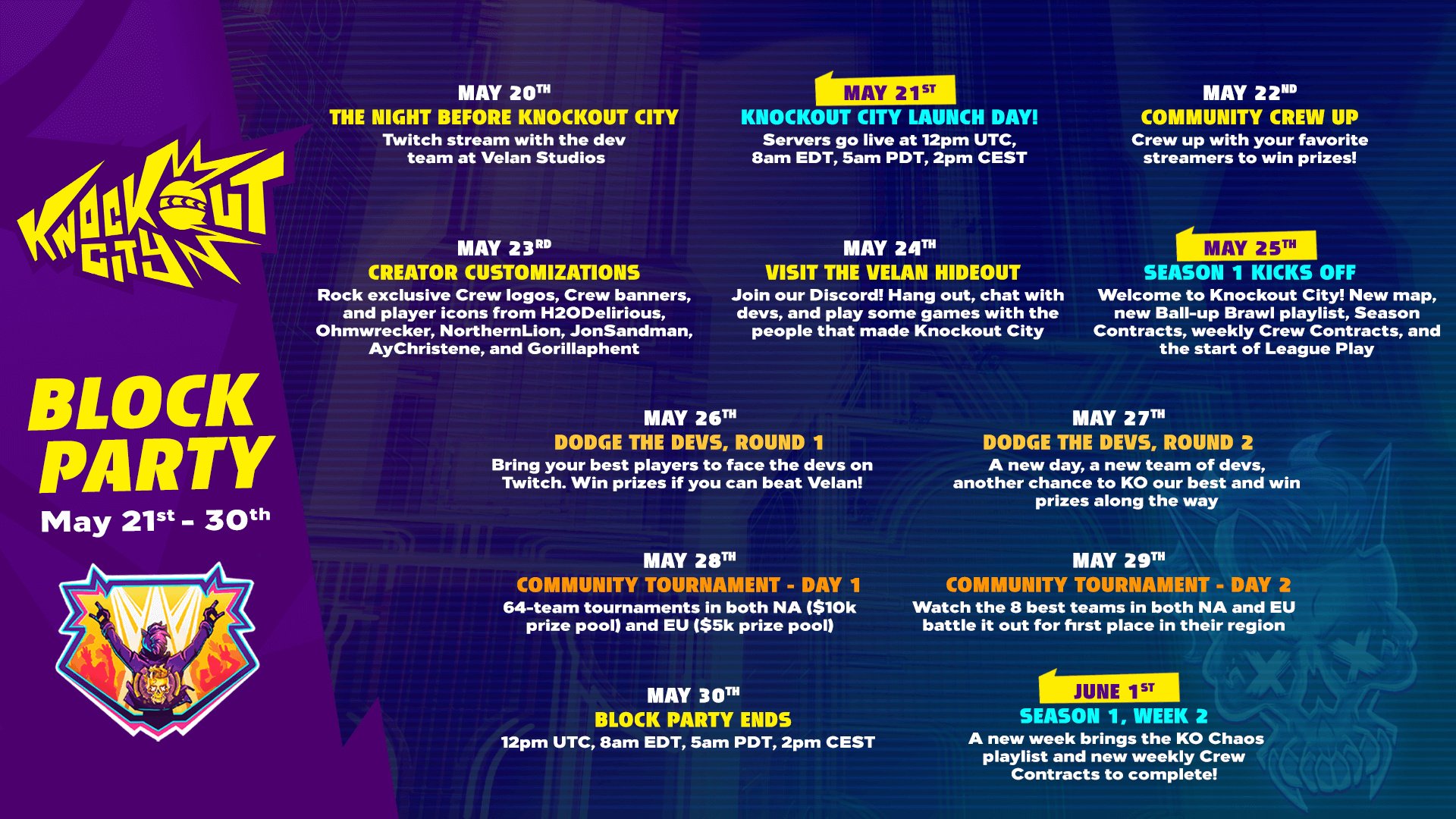 LD4K4