In July 2020, we presented you in these columns Kaze and the Wild Masks, a 2D platformer claiming great hits of the same genre having reigned supreme over the 16-bit generation. And if at that time, we had been unable to inform you about any release date, today is finally the case.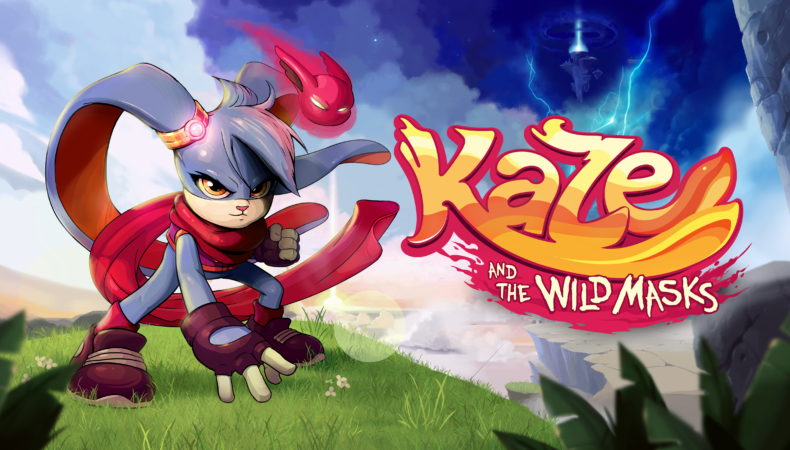 Jazz Jackrabbit nostalgic fans won't have to wait very long for the release of Kaze and the Wild Masks having been announced for the 26 mars 2021 sur PC, Switch, PS4, Xbox One et Google Stadia. And we remind you, in a physical version on these consoles (Stadia excluded).
A near arrival which can not but too much rejoice the amateur players of platformers, as the game has already known how to build up a base of aficionados. Because if during its announcement last summer, the title developed by the PixelHive studio was presented without a release date, it was still accompanied by a demo on Xbox One, as well as a beta version on Steam.
And precisely, these two trial versions have succeeded in seducing both the press and the public fan of the genre, in fact setting up fertile ground for the arrival of the title.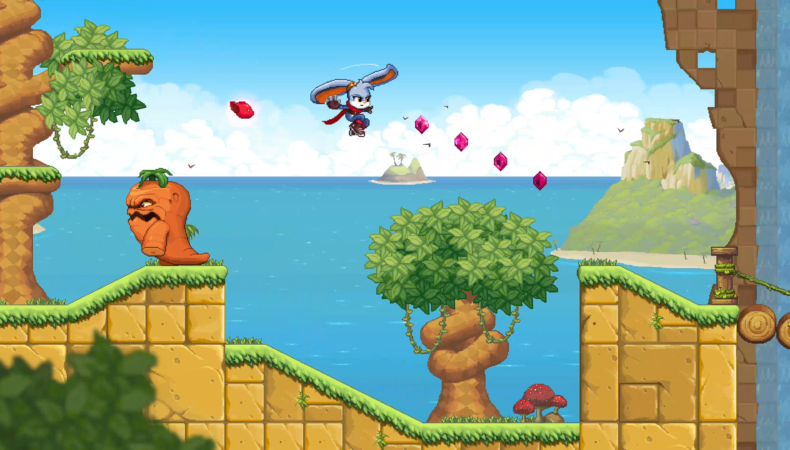 At the same time, it is that it has something to please. Embracing the visual and gameplay codes of 90s 2D platformers, the game proposes to play as an anthropomorphic rabbit using its ears and masks imbued with the spirit of other animals (shark, eagle, tiger, lizard, among others) to succeed in seeing the end of about thirty levels (accompanied by nearly 50 bonus levels) necessarily full of traps and enemies.
Generous content in beautiful packaging, Kaze and the Wild Masks is a beautiful gift filled with nostalgia that will come out of its burrow for the arrival of spring. All the conditions therefore seem to be in place to offer it some success upon its release, the 26 mars 2021.


Pingelton