Although it is not until January 17, 2020 for Dragon Ball Z: Kakarot to officially launch, but right now, the game has climbed to the top of the best selling on Steam. Just see, fans are expecting how much Bandai Namco blockbuster.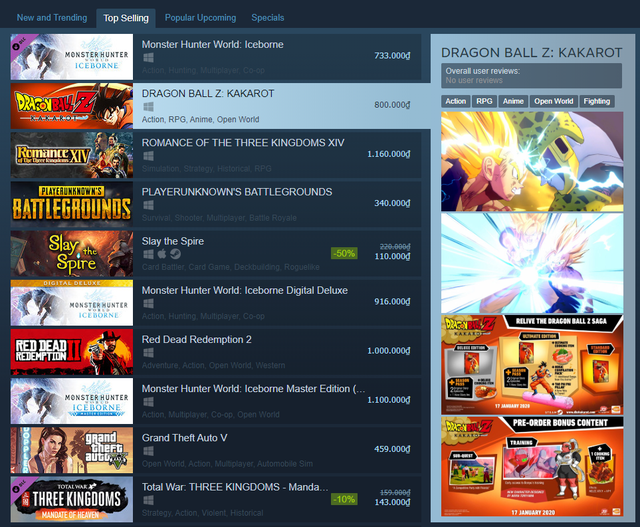 Dragon Ball Z: Kakarot is currently in the top 2 on the list of best-selling games on Steam, after Monster Hunter World Icenborne.
True to its name, Dragon Ball Z: Kakarot will be a game taking the theme around Songoku. Unlike other Dragon Ball fighting games, this game allows you to control a character and follow a content flow similar to what is depicted in the comics.
After revealing the role-playing mechanism, Bandai Namco continues to introduce many features identical to a survival game, open world. In the process of developing your character, in addition to training, fighting monsters, performing the tasks required by the game, you will have to find food, drinks, food to support the character to survive. . These features will remind gamers of many open world games like ARK or Minecraft.
As revealed by the producer, Dragon Ball Z: Kakarot does not just follow the plot of the story. Instead, you can modify or make decisions that affect the original plot. In other words, you will be acting as the author to modify the script of Dragon Ball Z to your liking.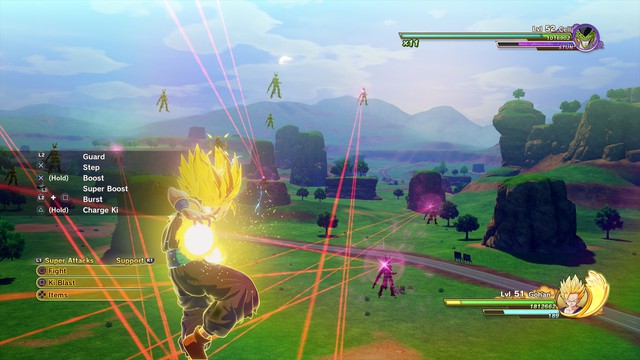 Minimum configuration
CPU: Intel Core i5-2400 or AMD Phenom II X6 1100T
Ram: 4GB
Graphics Card: GeForce GTX 750 Ti or Radeon HD 7950
Capacity: 36GB
Recommended configuration
CPU: ntel Core i5-3470 or AMD Ryzen 3 1200
Ram: 8 GB
Graphics: GeForce GTX 960 or Radeon R9 280X
Capacity 40GB