After a lot of waiting, finally the gaming community around the world has officially experienced the blockbuster Resident Evil Village today May 7, 2021. Many gamers around the world have extremely appreciated this blockbuster and called it the horror game of the year, not only that, many game review sites also scored Resident Evil Village with an extremely high score of 9/10 to bring a new part. most of the Resident Evil series to a new level.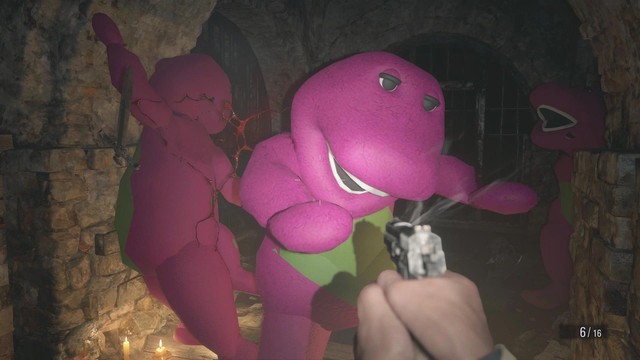 Although the launch has only been a few hours, but the first mods of the blockbuster Resident Evil: Village have officially been released by modders, serving the mischief of the gaming community. Specifically, the first mod that turns the zombies into dreamy purple dinosaurs looks so cute that it can bring players back to the old record. Many gamers, after installing this mod, had to laugh because the dinosaurs (Barney the Dinosaur) looked so funny and lovely.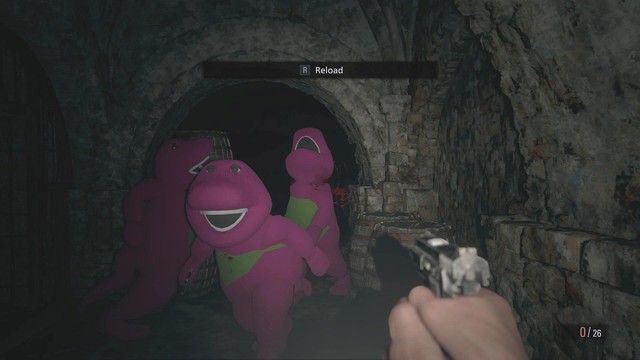 The second mod is even more funny and even scary when it turns the evil woman Lady Dimitrescu into Thomas the Tank Engine (in the extremely famous animated film Thomas & Friends). This mod was created by a modder called Crazy Potato, which has attracted the attention of the gaming community when swapping the face of the evil woman Lady Dimitrescu with the face of an emotionless, cold Thomas the Tank Engine. Make our female villain look both funny and terrifying. There are many other mods being developed for Resident Evil: Village that are similar to the previous Resident Evil series, when turning this horror game into something gamers want.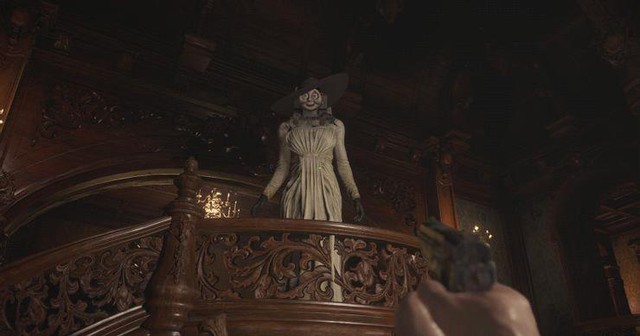 Known Resident Evil 8 also known as Resident Evil Village, the tenth main installment in the popular zombie horror series Resident Evil is the sequel to Biohazard. The game takes place a few years after the events of Resident Evil 7, Village has Ethan Winters as the main character.