Mitsuoka Motor Co., Ltd. has announced a new model "Rock Star" commemorating the 50th anniversary of its founding.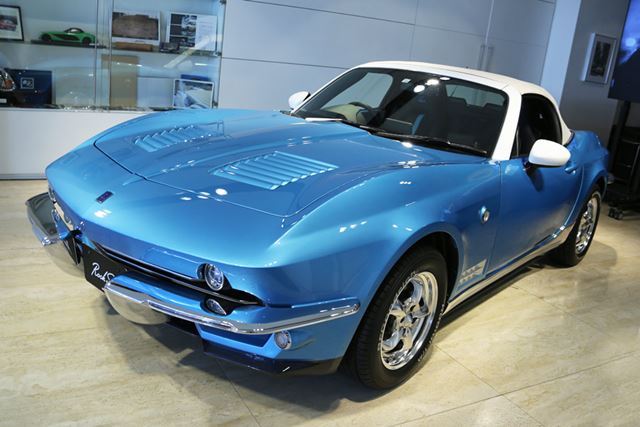 Rock Star is an open car based on the Mazda Roadster (ND, current model). The release date is December 1, 2018 (Saturday), and only 200 units will be sold. However, Mitsuoka Motors has already begun receiving pre-orders for its customers, with 50 units sold out. Therefore, the remaining number will be 150 units.
The grade lineup and prices are as follows.
S: 4,698,000 yen[6MT]
S Special package: 4,984,200 yen[6MT]/ 5,184,000 yen[6EC-AT]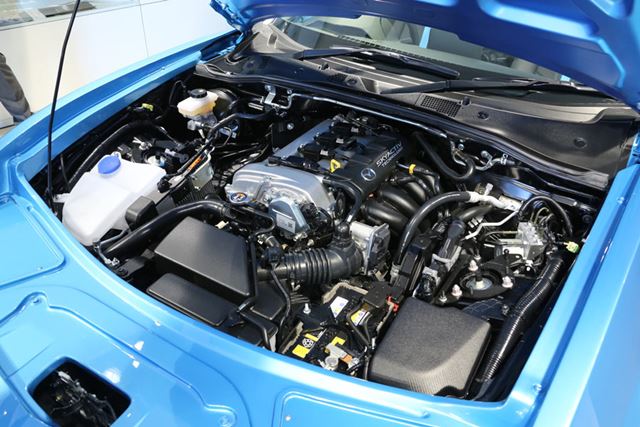 The engine mounted on the Rock Star is a gasoline engine "SKYACTIV-G 1.5". Also, the fact that the transmission has "6MT" and "6EC-AT" is the same as ND Roadster.
The overall length x width x height of the Rock Star is 4,345 x 1,770 x 1,235mm. It is 430mm longer and 35mm wider than the ND Roadster (3,915 x 1,735 x 1,055mm). The total height is the same.
The tires are fitted with 15-inch vintage tires (195 / 60R15 from BF Goodrich) and specially designed wheels.
A lineup of six body colors, including the Los Angeles Blue image. There are four soft top colors (off-white, dark red, tongue, and red), seven A-pillar and door mirror colors, and three cloisonne front emblems (red, black, and yellow). ) Has been.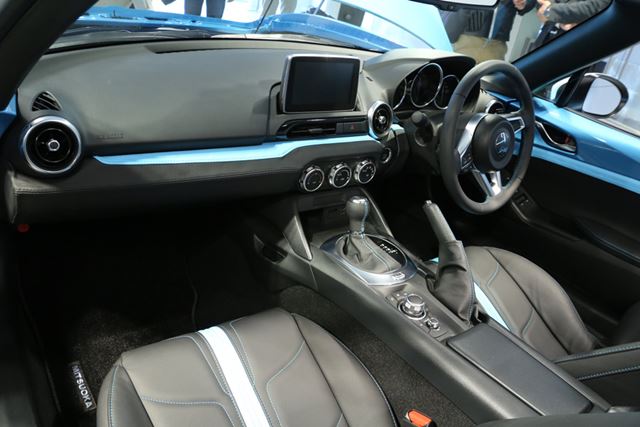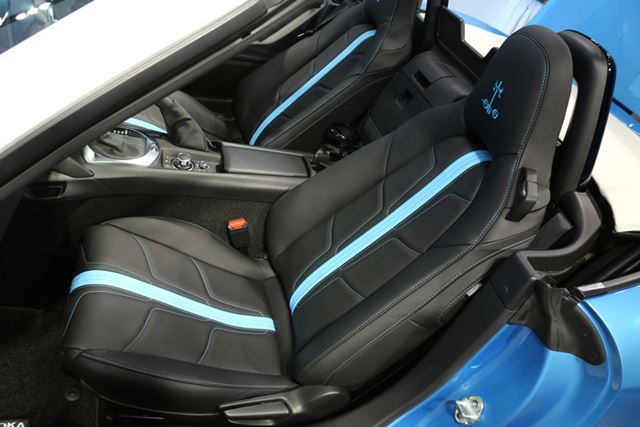 In addition, the interior features six colors of seats, instrument panels, shift knobs, etc., and it is one of the pleasures of Rock Star that you can choose a variety of colorings.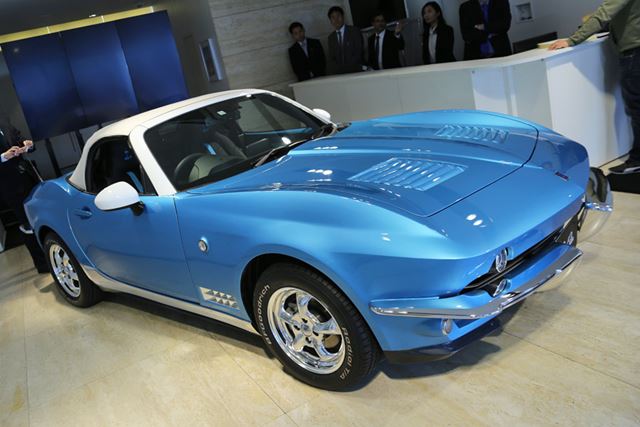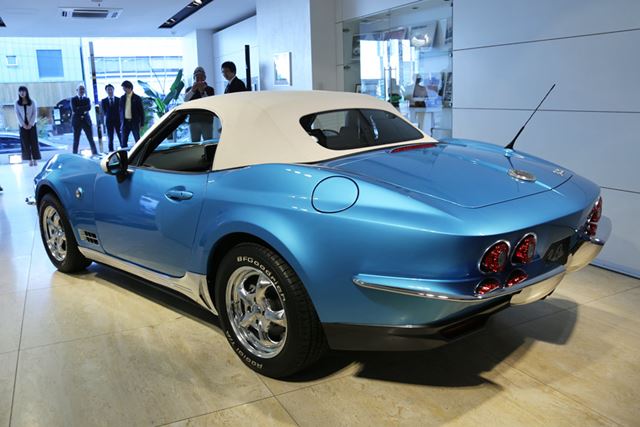 Rock Star's front nose length, front and rear plated bumpers, round tail lamps, and white letter tires are stylings that make the Chevrolet Corvette inflated.
However, according to Takanori Aoki, Mitsuoka Automobile Planning and Development Division Manager, he did not intend to make the same design for Corvette and the like, but rather made something warm in his feelings.
Mr. Aoki said, " Mitsuoka Motor has a channel called BUBU, which sells vintage Corvette and other American cars, but links to what was inside me and links to the history of the company That's what led to Rock Star's design. "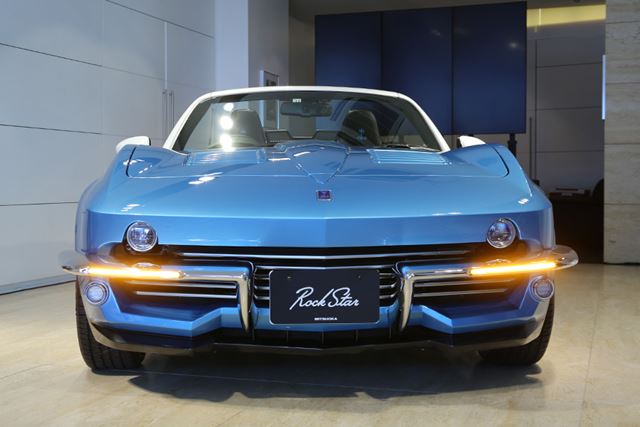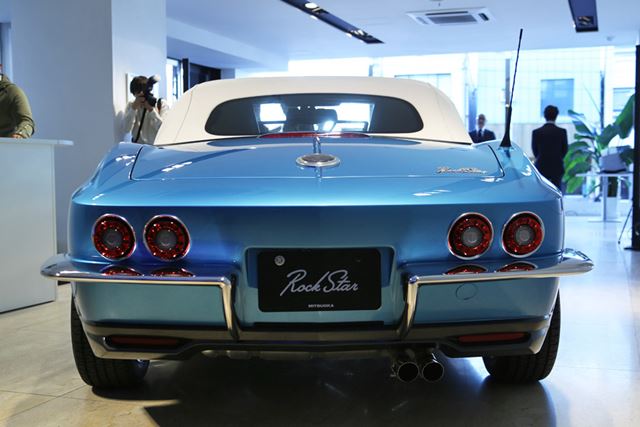 The origin of the name Rock Star was originally developed under the name Type California. However, at the Oldie's Rock concert that Aoki went to see in the summer of 2018, the audience of all ages and genders was impressed by the purely fun and enjoyment. He named the Rock Star because he wanted to bring the passion of the audience enjoying the freedom to their customers.
He also said that this new model was made by an associate who developed Orochi, and that he was able to create an attractive new model.
Mr. Aoki said, "Pure and fun-seeking, a symbol of Mitsuoka Motors, is also a customer. Everyone who can enjoy the purely enjoyable Rock Star with no reason or reason is a rock star. I think there is. "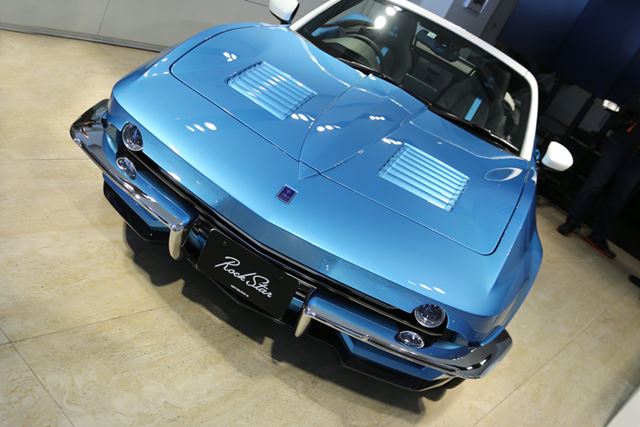 In addition, about 50 sold-out customers, almost half are in their 50s and 60s, but some customers are in their 20s and 30s. About male and female ratio, most are men, but only one woman buys. As for transmissions, 26 out of 50 units are MT and 24 units are almost half of AT.
The remaining 150 cars, whose reservations will start on December 1, 2018, will be delivered from 2020 next year. Production is planned to be 50 in 2019 and 75 in 2020 and 21, respectively.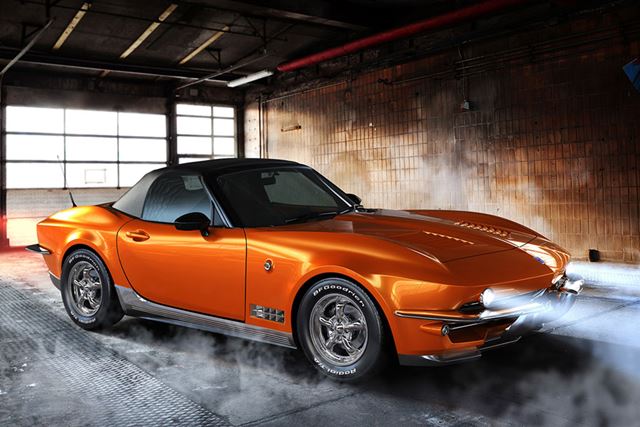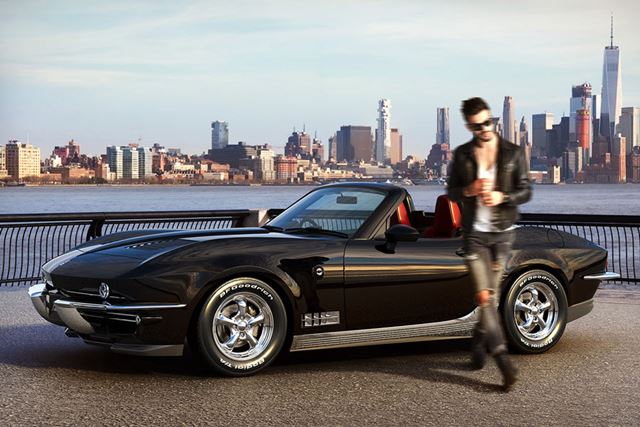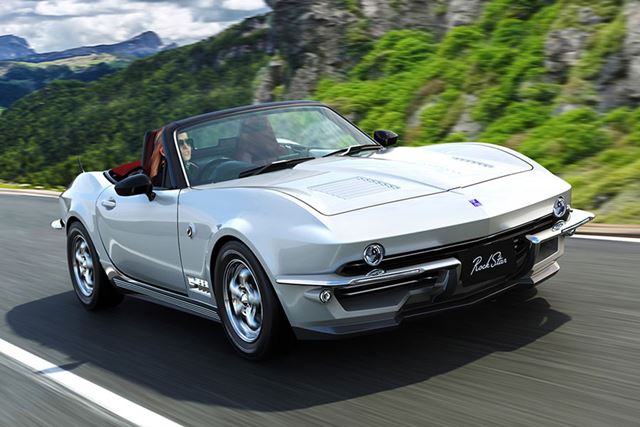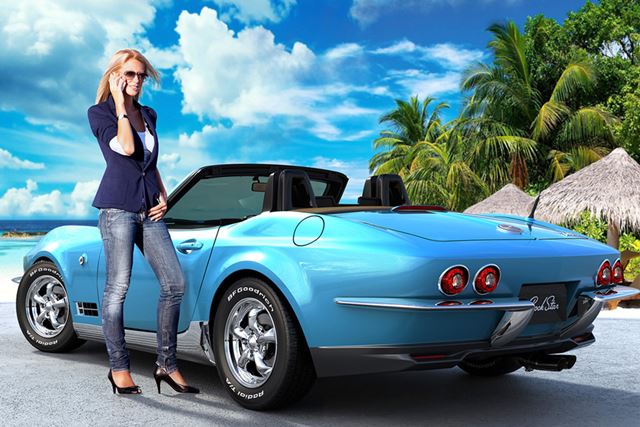 .