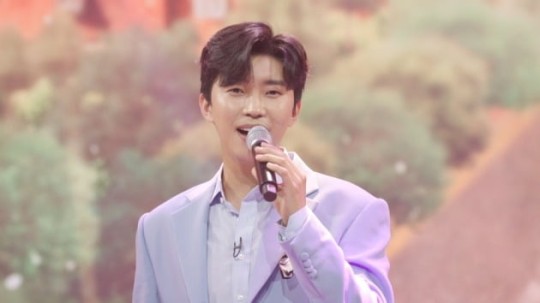 Still cuts from 'Call Center of Love'.
Actor Jo Jung-seok makes a surprise appearance.
TV Chosun's 'Call Center of Love' TOP6 Young-woong Lim, Young-tak, Chan-won Lee, Dong-won Jeong, Min-ho Jang, and Hee-jae Kim divide a team with Seong Si-kyung and the spider to wage a war of gods.
In the 62nd episode of 'I'll Sing You a Song Request-Call Center of Love' (hereinafter 'Call Center of Love'), which will be broadcast on the 1st (today), Sung Si-kyung and Gummy, who are considered the strongest ballads, teamed up with the TOP6, and a fireworks show in a subtle nerve battle. carry out
On this day, Young-Tak, Dong-Won Jeong, and Hee-Jae Kim form the Sung Si-Kyung team, and Young-Woong Lim, Chan-Won Lee, and Min-Ho Jang team up with Gummy. When Gummy emphasized that her team is the Avengers, saying, "Our team members are really strong," Sung Si-kyung exploded the tension by throwing a strong counterattack, "If you pour makgeolli, the spider will die.
In particular, Sikyung Seong, who sat quietly and watched the stage at the beginning of the recording, is more obsessed with the game than anyone else in the studio, such as actively using props while standing up as time goes by and actively supporting his team. bring laughter


Still cuts from 'Call Center of Love'.
One of the TOP6 members presented a ballad stage with explosive emotions, surprising both Sung Si-kyung and Gummy, as well as the studio. Seong Si-kyung said, "I think I can be a ballad singer," and Gummy also exclaimed, "There is no trot feeling when singing a ballad." Interest is focused on who the ballad talented members Sung Si-kyung and Gummy will be.
On this day, right before Gummy and Im Young-woong's duet stage, Gummy's husband Jo Jung-suk suddenly appeared and devastated the scene. Moreover, TOP6 treated Jo Jung-suk kindly as his brother-in-law and acted naturally, while Gummy caused a pupil earthquake when she faced Jo Jung-suk, making everyone laugh. Attention is focused on the entire story of Jo Jung-suk's appearance, which caused the studio to turn upside down with an unexpected event.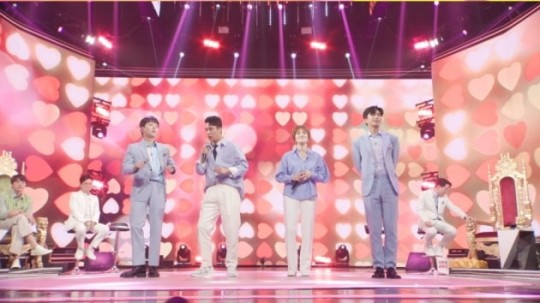 Still cuts from 'Call Center of Love'.
TOP6 is a medley of hit songs from 'God of Ballad' Sung Si-kyung and 'God of Soul' Gummy, making the stage wet with emotion. Young-woong Lim, Chan-won Lee, and Dong-won Jeong sang Si-kyung Sung's 'We get along quite well', 'On the street', and 'Smile Angel' in turn, perfectly digesting everything from ballad genres to dance songs. ', 'No', and 'I wish we could have been friends' sang the soulful stage and moved the studio, raising expectations.
The production team said, "Sung Si-kyung, Gummy, and TOP6, loved by all people, will present an exhilarating heavenly concert through 'Call Center of Love'." "I hope that the first night of July will be a time to gain new healing energy. " he said.
Episode 62 of 'I will sing a song request – Call Center of Love' will be broadcast at 10 PM on the 1st.
By Tae Yuna, staff reporter for Tenasia youyou@tenasia.co.kr