JD 618 computer digital category pre-sales are hot: the number of users participating in pre-sales increases by 500% year-on-year
As a mecca for digital enthusiasts, the "2021 Jingdong 618, 18th Anniversary Celebration" has just launched the pre-sale mode. Computer digital has taken the lead in notebooks, smart audio and video, entertainment and office and other categories, and took the lead in handing in the first results of this year's 618. single. According to the data, during the pre-sale period, the number of pre-sale products of Jingdong 618 computer digital category increased by 105% year-on-year, and the number of users participating in the pre-sale increased by 500% year-on-year. It can be seen that with its high-quality products and services, JD Computer Digital still holds the C position in users' minds.
During the 618 period of JD.com every year, the audio-visual entertainment products are the objects of concentrated orders from consumers. Especially in recent years, the e-sports culture has become popular, which has driven the hot sales of game books. During the pre-sale period of JD 618, as a new category developed by JD Computer's digital core, its pre-sale sales reached a year-on-year increase of 690%.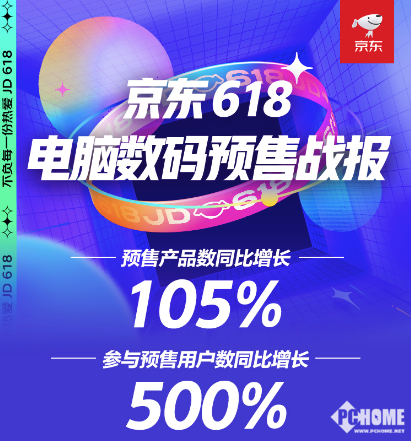 According to the data from the JD 618 computer digital pre-sales hot list, Lenovo, Dell, and ROG, as the most popular game brands by players, were firmly in the top 3 of the game's brand sales of the day.
With the surge in demand for online education, pre-sales of tablet PCs also achieved excellent results with a year-on-year increase of 370%. In addition, driven by the acceleration of the smart wave, the JD 618 computer digital smart hardware category, game console category and storage category have also achieved remarkable results with year-on-year growth of 15 times, 17 times and 13 times in pre-sale sales respectively.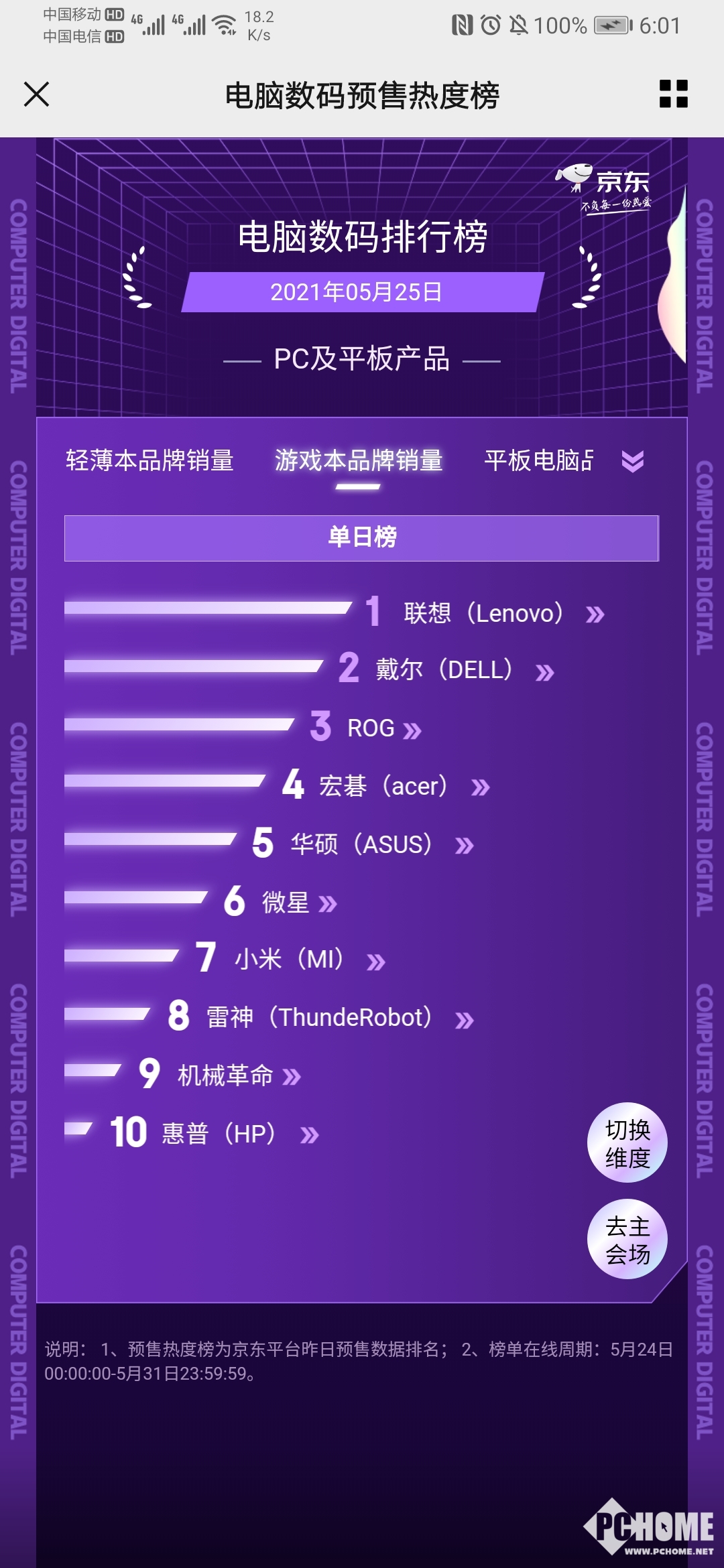 It can be seen that behind this series of dazzling pre-sales records is the continuous improvement of the hard power of products by JD.com and many big digital brands. It is also inseparable from JD.com's consistent consumer demand for consumer upgrades and focus on new product experience. Fully grasp. Now the horn of Jingdong 618 Computer Digital's rush to buy has been played, over 200 new products of the year are launched, and the pre-sale balance is up to 24 interest-free, and the deposit is 1 yuan to as high as 618 yuan. Friends who are still hesitating can Hurry up!

.