Rolls-Royce Cullinan helped the British luxury car brand set a new sales record last year. It was also the best year in 116 years of history and a 25% increase in sales compared to 2018. Rolls-Royce has entered the luxury SUV market with a flagship product, and now loyal customers. will also be able to buy a miniature model of Culiinan 1: 8.
Video of Rolls-Royce introduces Cullinan model car with scale of 1: 8
Like their real cars, Rolls-Royce has invested time and effort in the production of the Cullinan model, and customers can even customize them to match their real-life vehicle.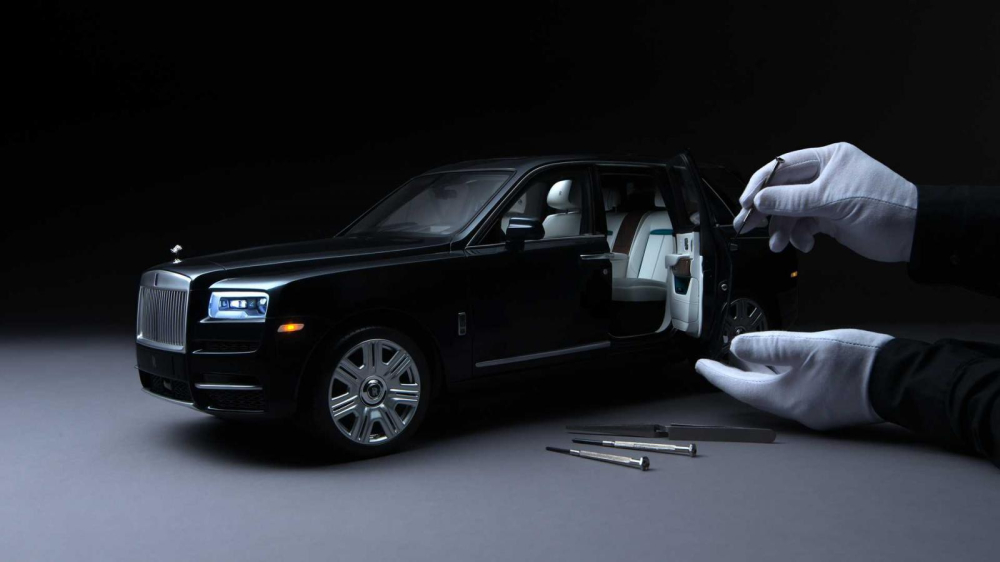 Each Rolls-Royce Cullinan model requires 450 working hours to complete
Each miniature Cullinan model is crafted according to specific customer requirements, with more than 1,000 separate parts available. That could take 450 hours to build, and according to the British company, this figure is more than half the time it took to assemble a Cullinan. real. Moreover, customers also have about 40,000 colors to choose from, or they can reproduce car-like paint colors. Naturally, every Cullinan model is hand painted.
It accurately simulates every detail of real cars
The inside of the miniature model car is equally as beautiful as the exterior, with wooden finishing details and lettering headrest cushions. The illuminated door panels make it easier for people to see inside, while showing a sophisticated interior space that can be exactly like the customer's real car. Like all high-end models, the Cullinan model also has a complete exterior lighting system, and the 6.75 liter V12 engine with hood lid is also perfectly simulated. All car doors can be opened similarly to the real thing.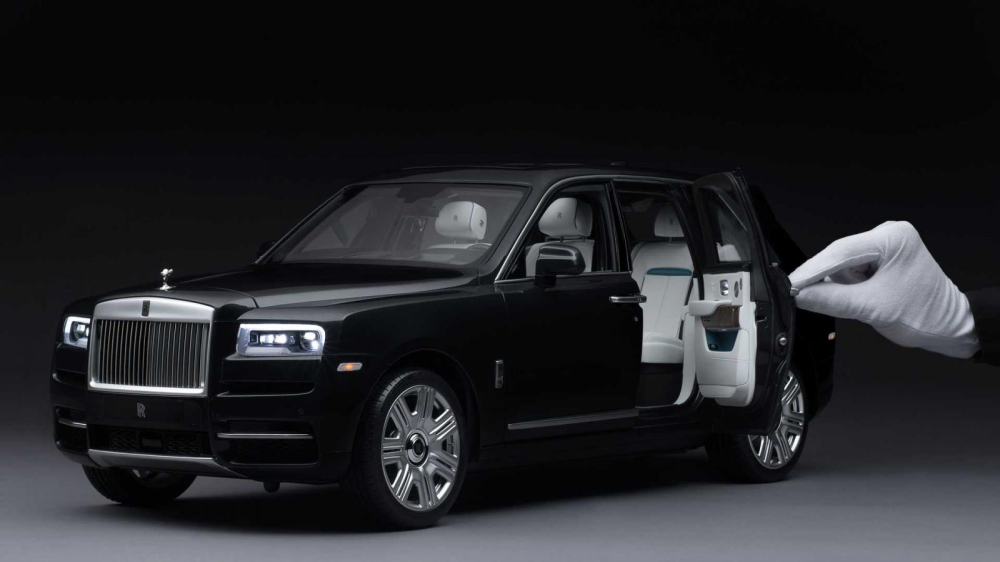 Every detail in the car works extremely sophisticated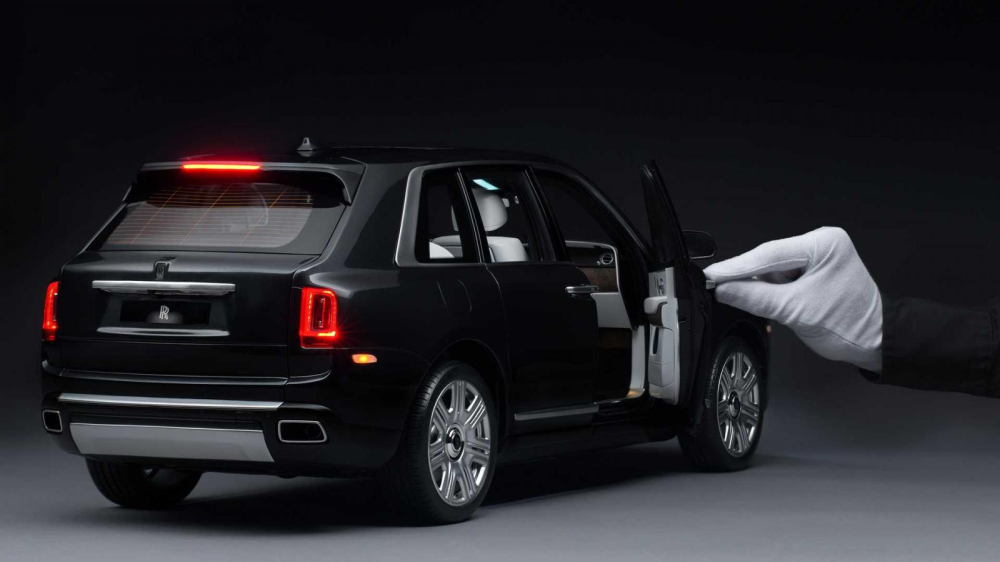 Customers can freely choose the color and details of model cars to match their real cars
Miniature model cars from manufacturers like Rolls-Royce and companies like Amalgram show how much detail they can become if they have enough time and crafting skills. Rolls-Royce takes it a step further with the 1: 8 Cullinan model by offering buyers a nearly 1 meter long display box located on a glossy black base pedestal, and users can still access the vehicle. through a removable window.
Duy Thành
.